The air duct design provides ventilation to make it lighter and more permeable. It also reduces the stress of the perineum and provides air circulation and comfort during long trips.
Highlight reflective strip design: add reflective strips at the tail, highlight reflective, and night riding more than one point guarantee.
Waterproof and wear-resistant leather: The surface is made of waterproof and wear-resistant leather. It will not wet the seat when it rains, and it is super durable.
Round curve design: The rounded tail of the seat is soft and supports the buttocks, making riding more comfortable, and riding for a long time will not hurt the thighs. The rear sides are widened, the front side is narrowed, and the excessive roundness does not hinder the ride.
Suspension ball design: There are double suspension balls at the bottom, combined with shock absorption steel bow, the shock absorption effect is better, even in mountain riding, it will feel very comfortable.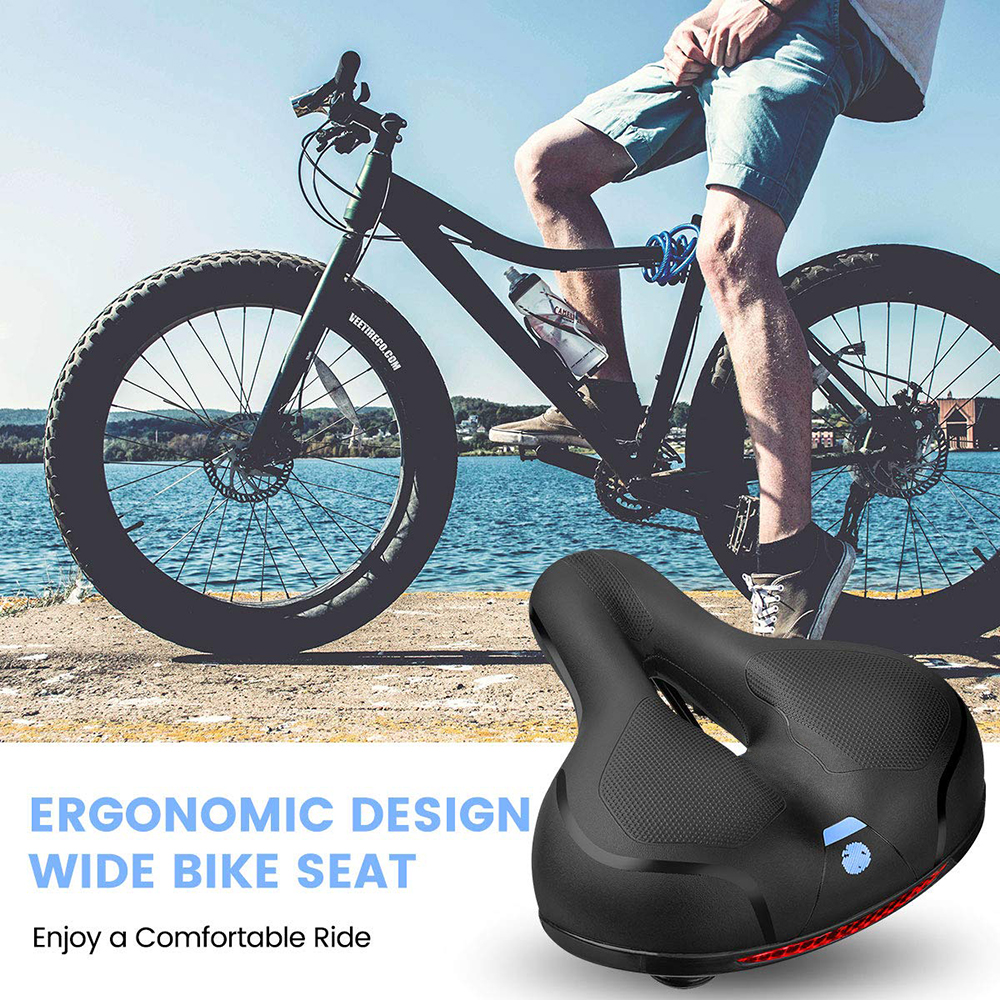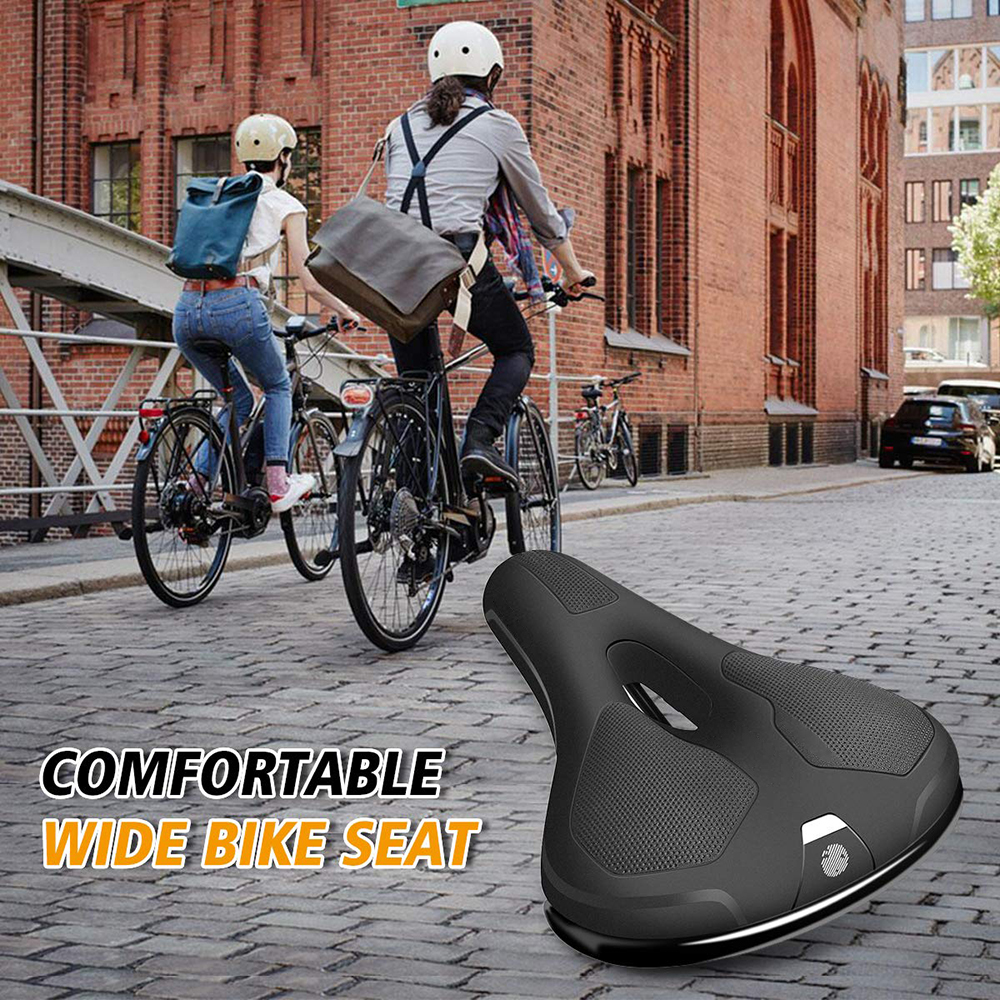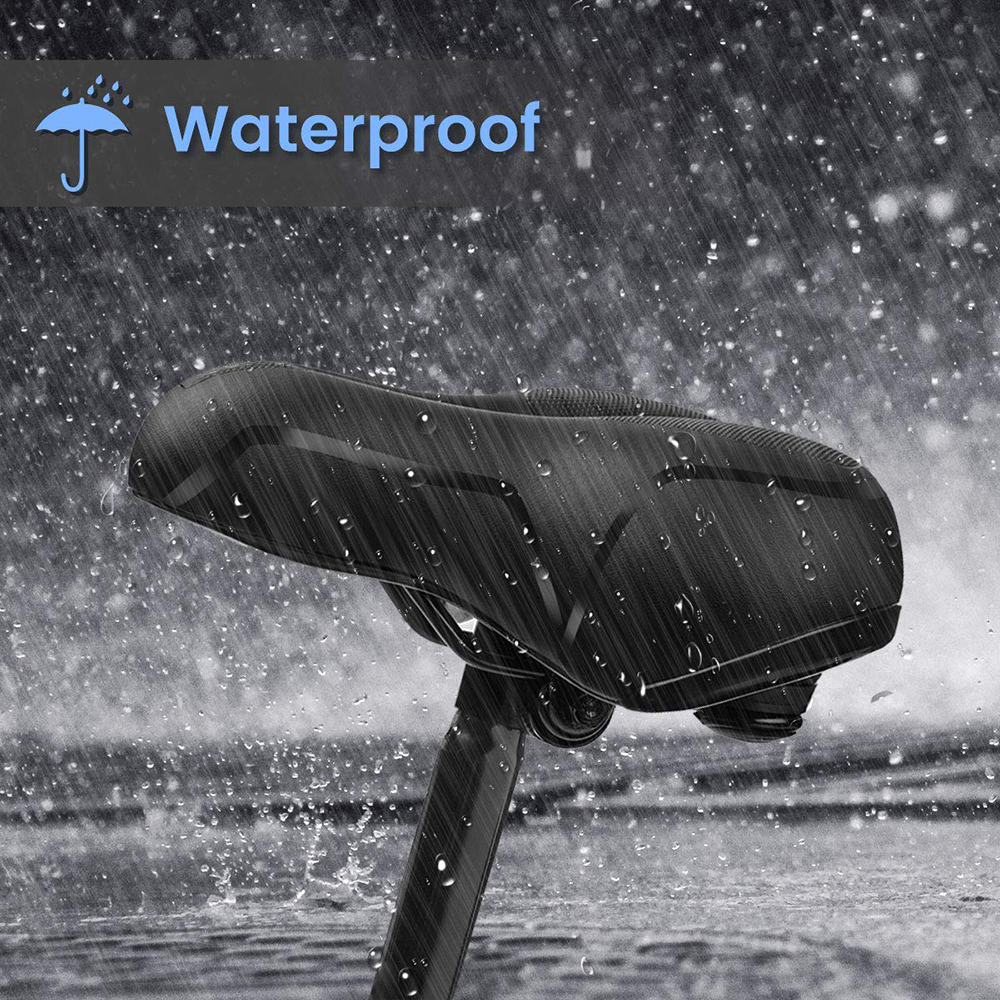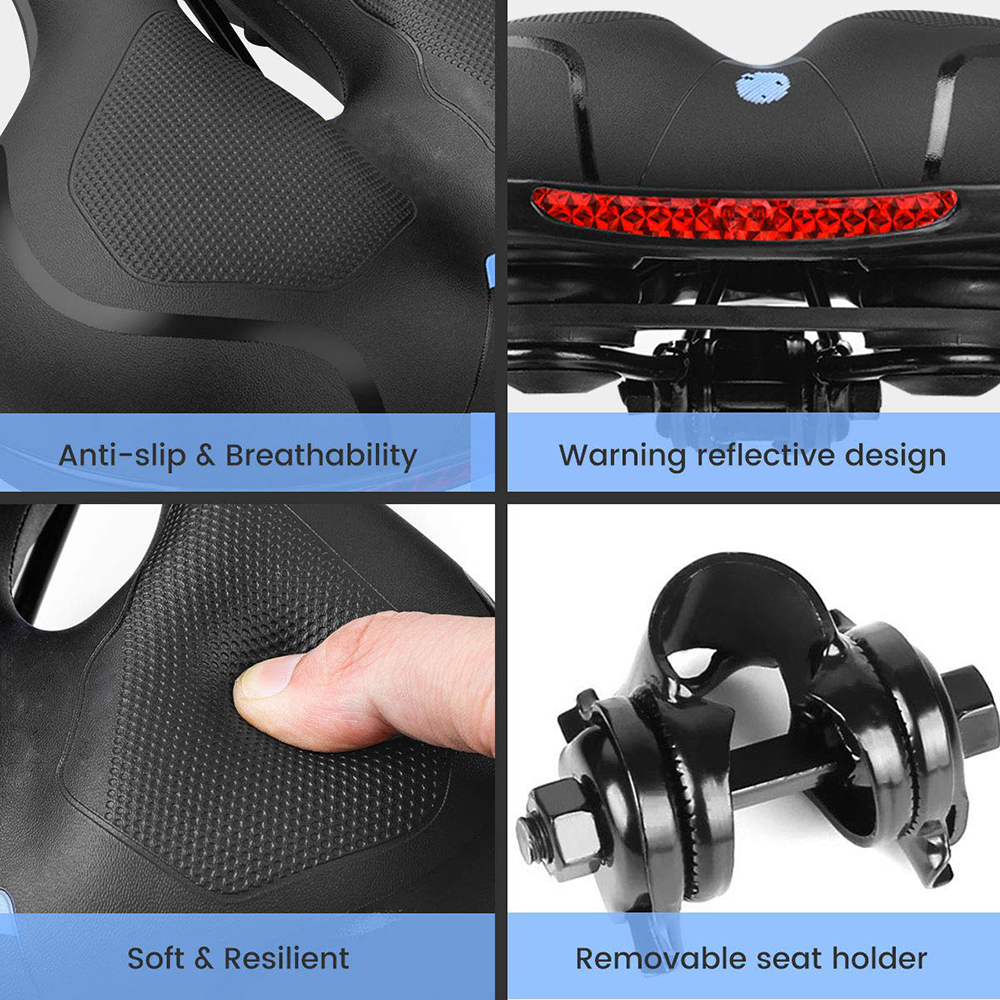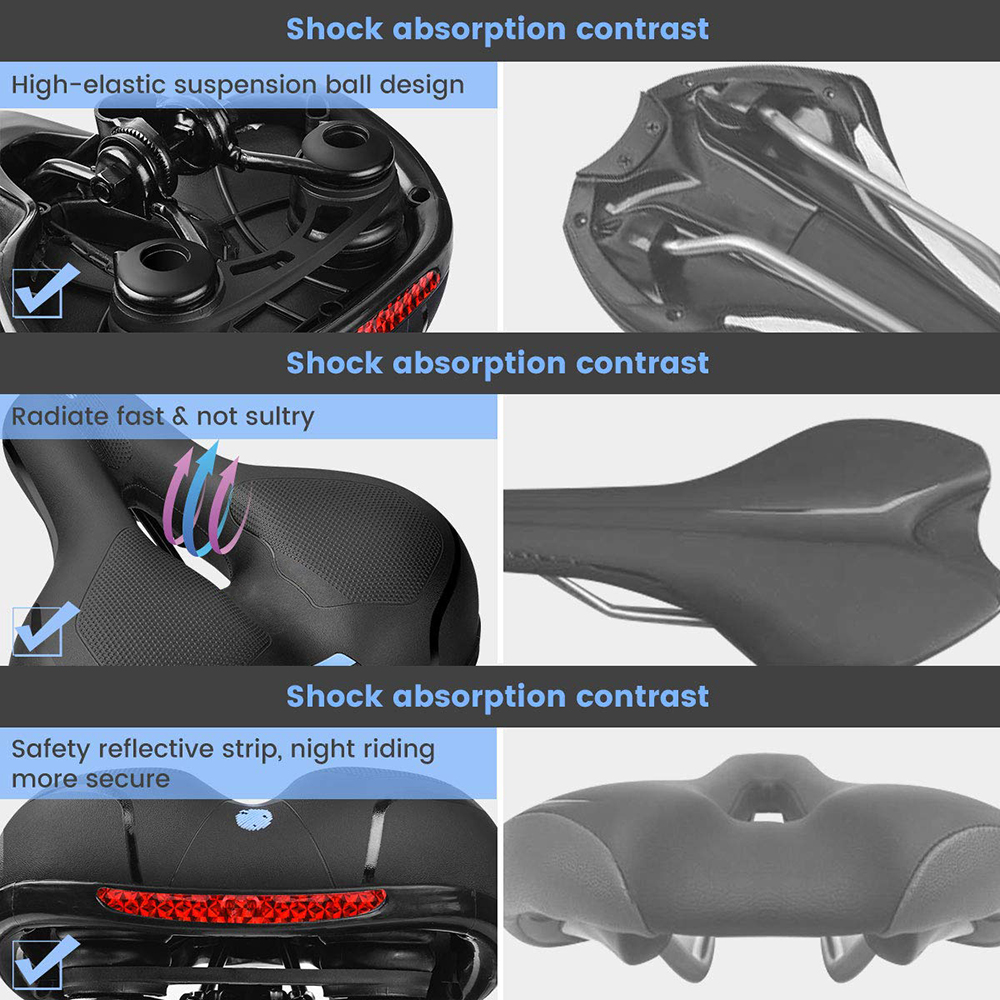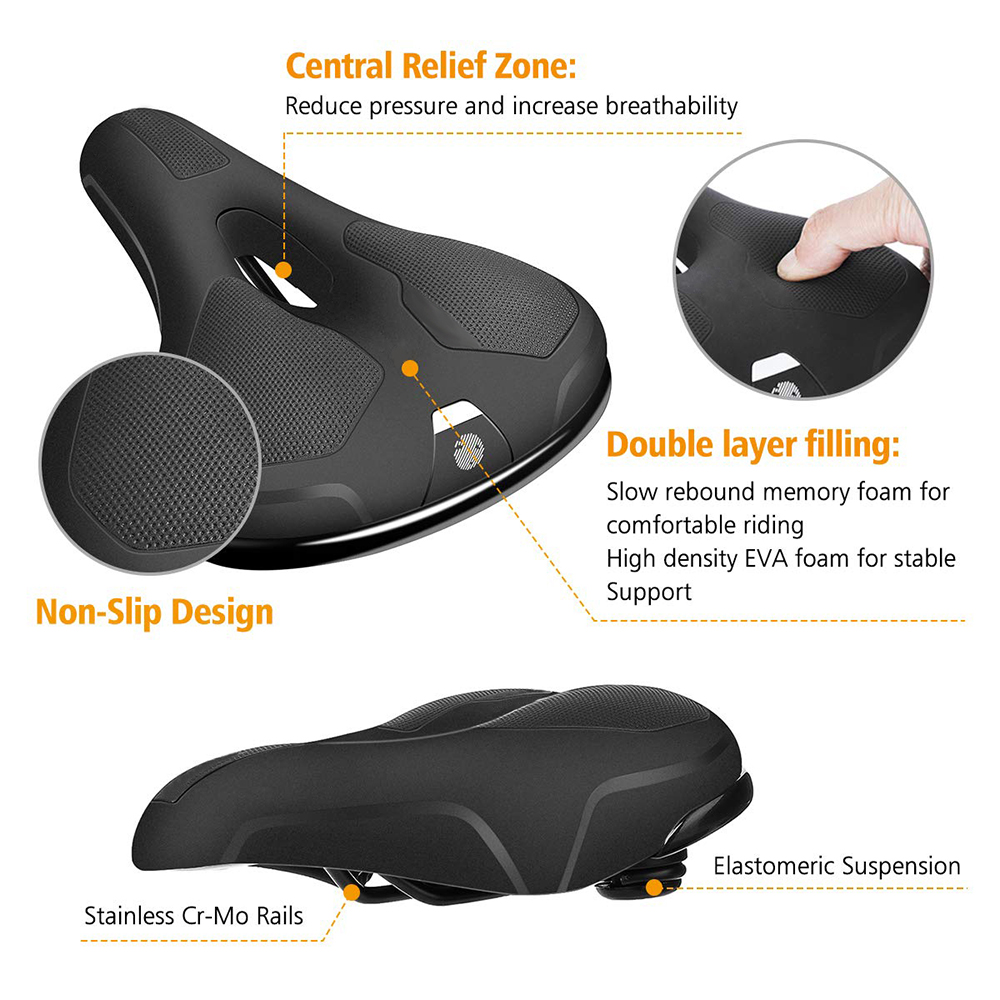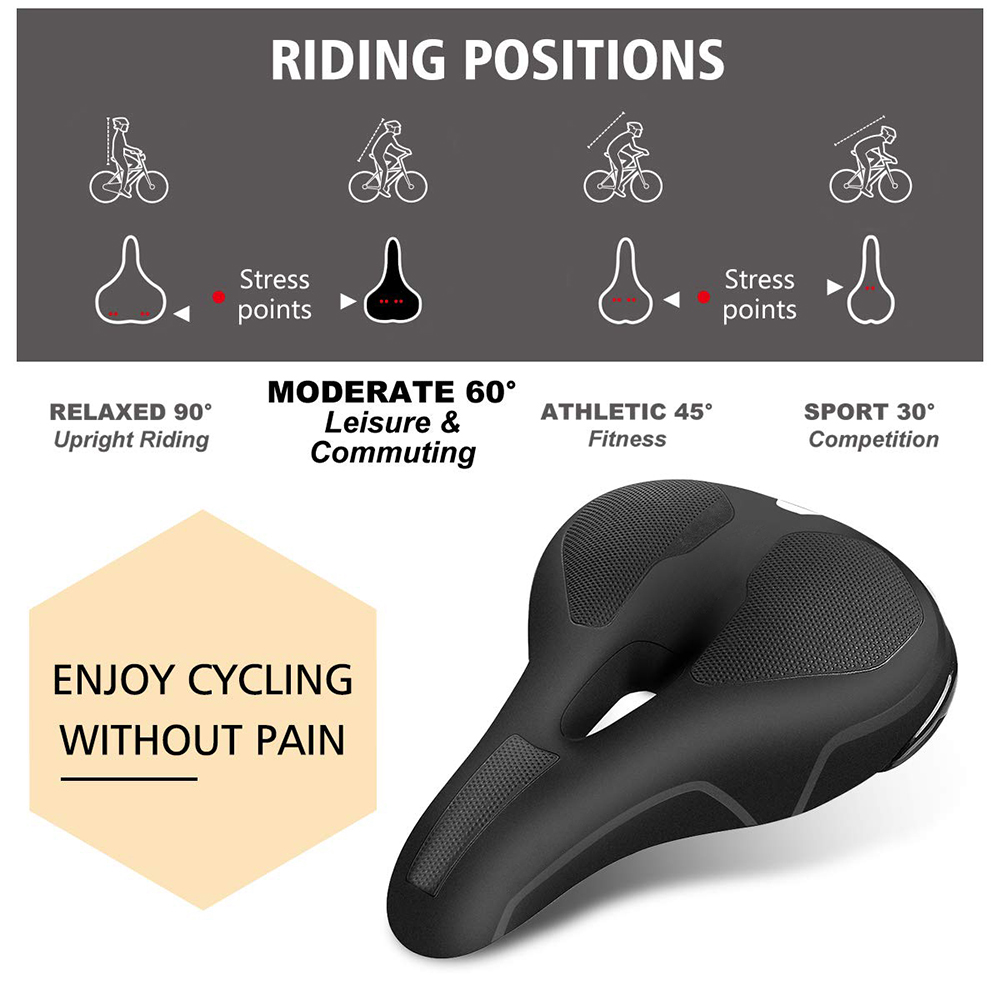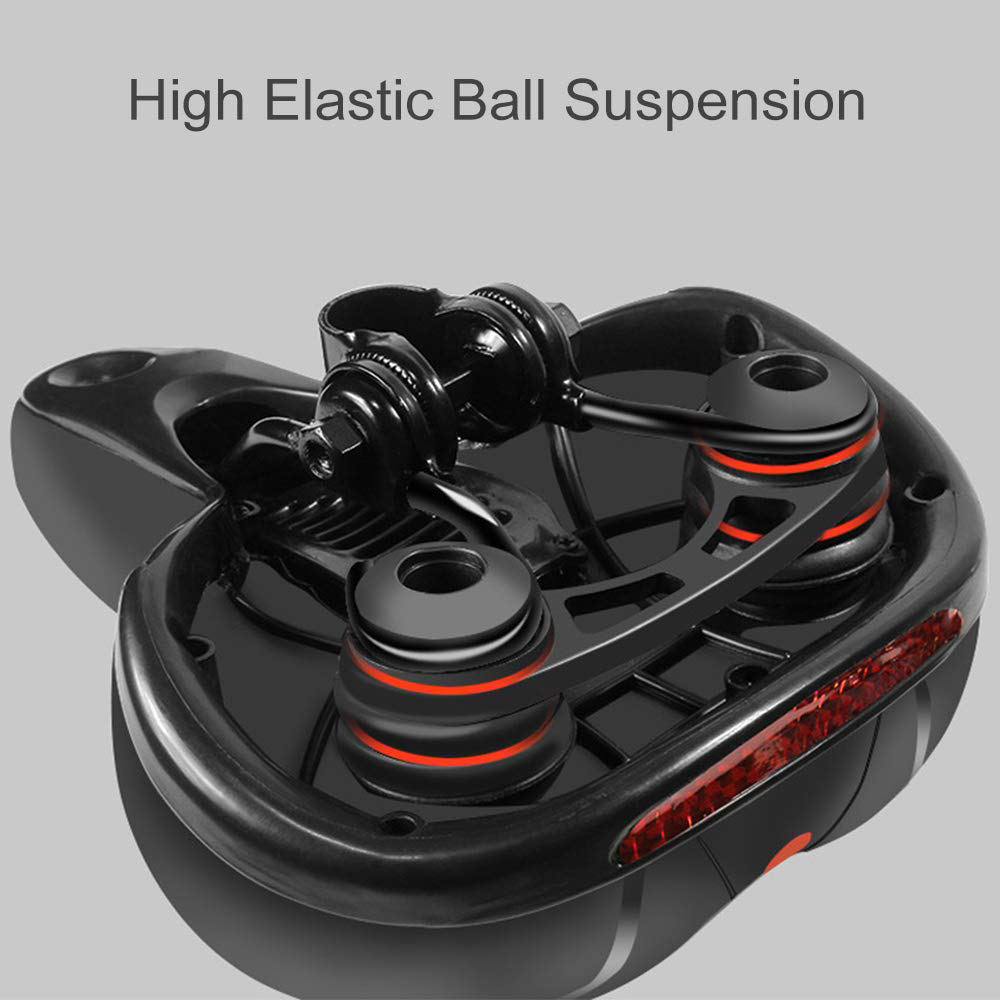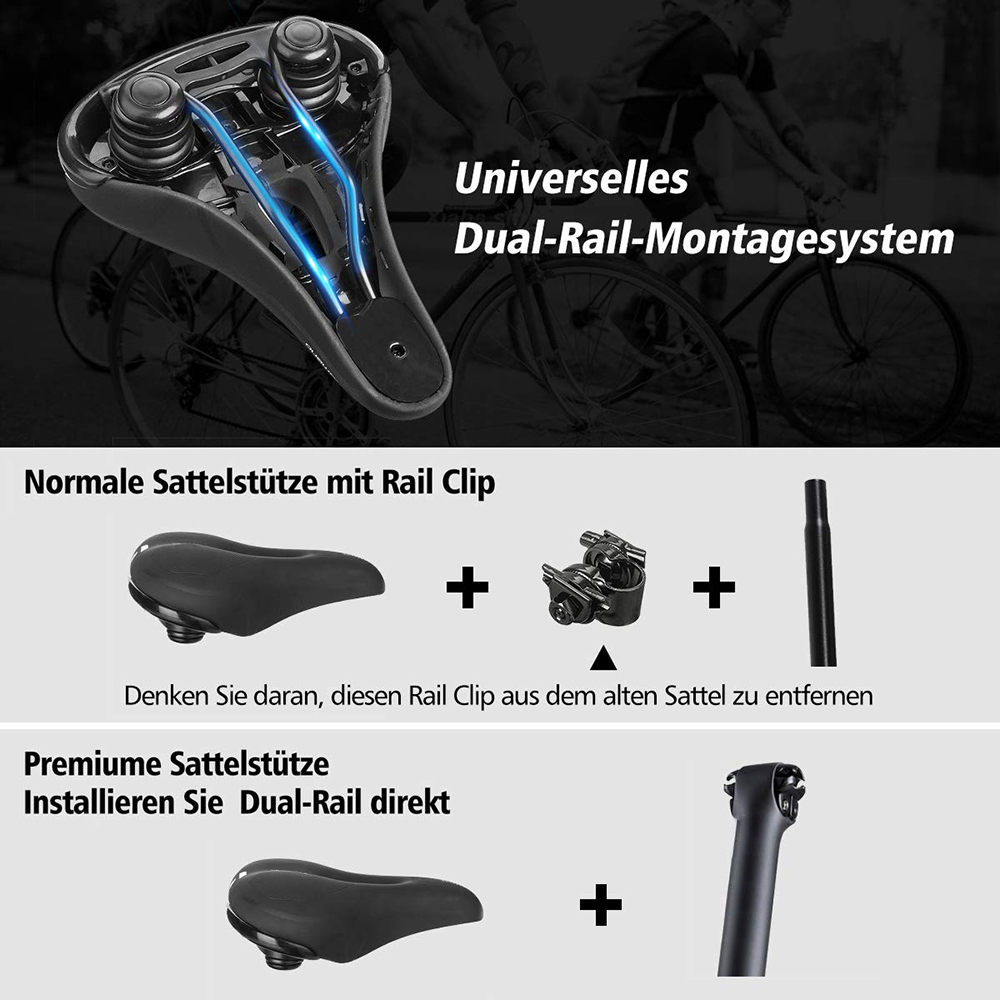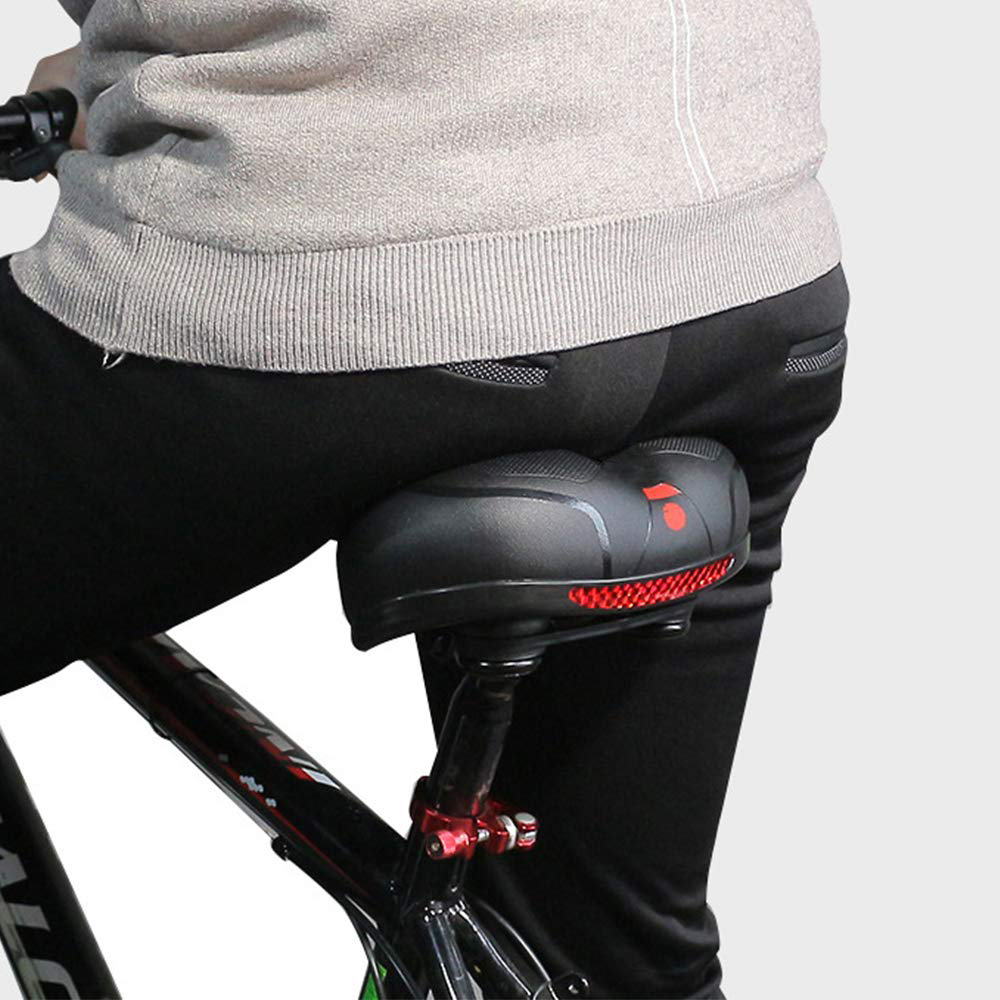 Suitable for most types of bicycles and easy to assemble. Perfect for men, ladies,  kids, everyone!
Feature:
More comfortable: shock absorber design
More wear resistant: leather wear-resistant surface
Softer: thicker filled sponge
More breathable: air duct design
More slip resistant: non-slip bee design
High-density punching and thickening sponge, soft and comfortable for a long time without pain.
The new air guide groove design: the front air inlet is in the air, the rear air outlet is cooled, and the ventilation at the buttocks is kept dry.
Non-slip honeycomb vents: non-slip, breathable, so that the hips no longer slip, riding more comfortable.
The cushion is widened, air permeable, spring shock absorbing, soft and comfortable.
Specification:
Type: bicycle saddle
Model: YF-1057-3
 Material: PU leather + UV printing + high elastic polyurethane foam pad + PP bottom shell + plastic shock spring + reflective stickers
Colour: Black
Application: bicycle / mountain bike / road bike
Advantages: New air duct, thick high-elastic sponge, soft and comfortable front narrow side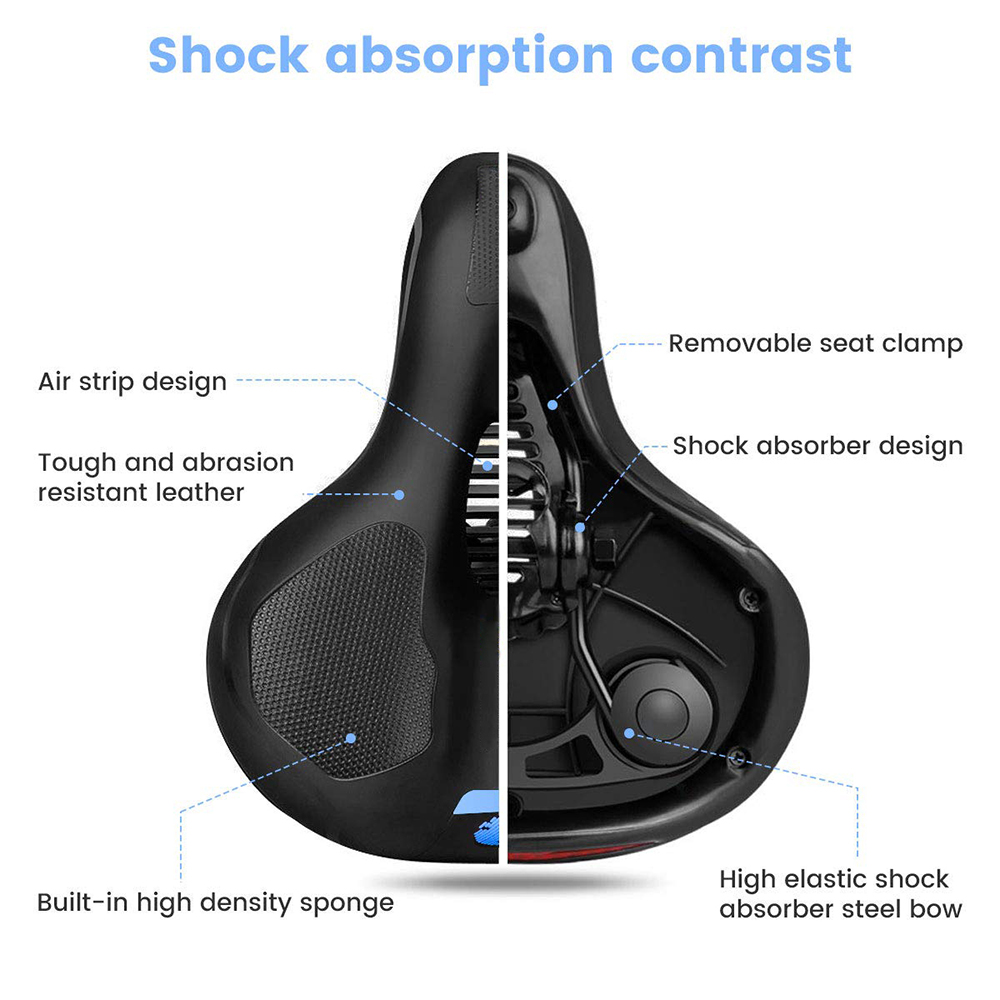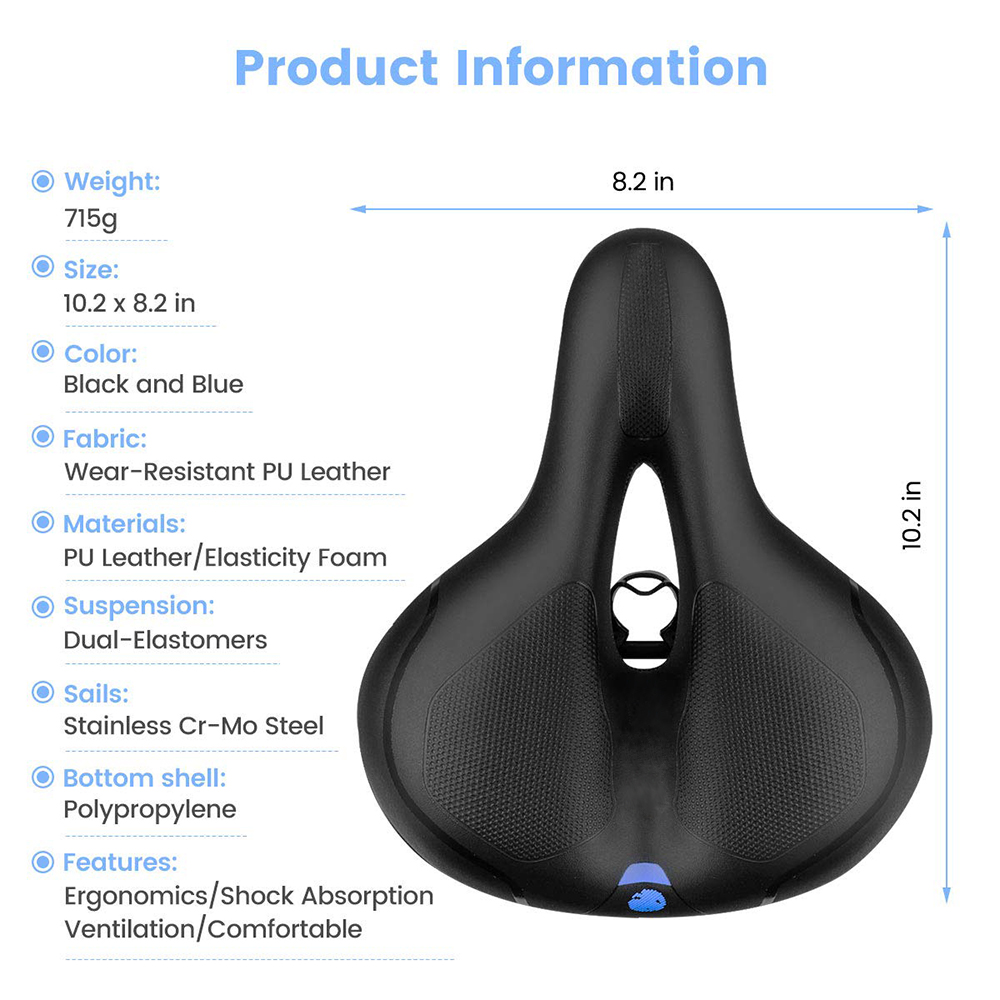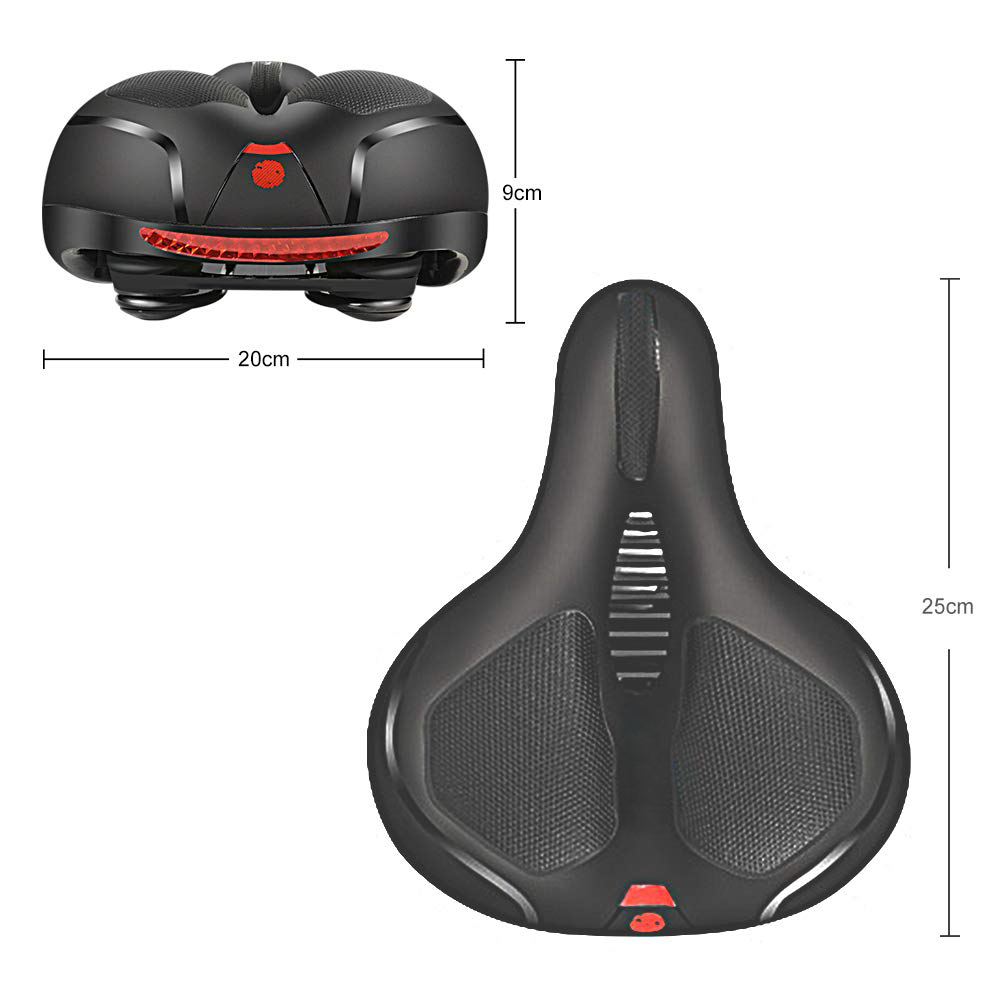 1*Bicycle Seat