The front windshield snow cover of the car has a greater effect than the ordinary sunshade. With good insulation material silver glue and intermediate PE insulation cotton back and support non-woven fabric, super thick material, can effectively insulation, keep the car cool. Easy to use, store and carry.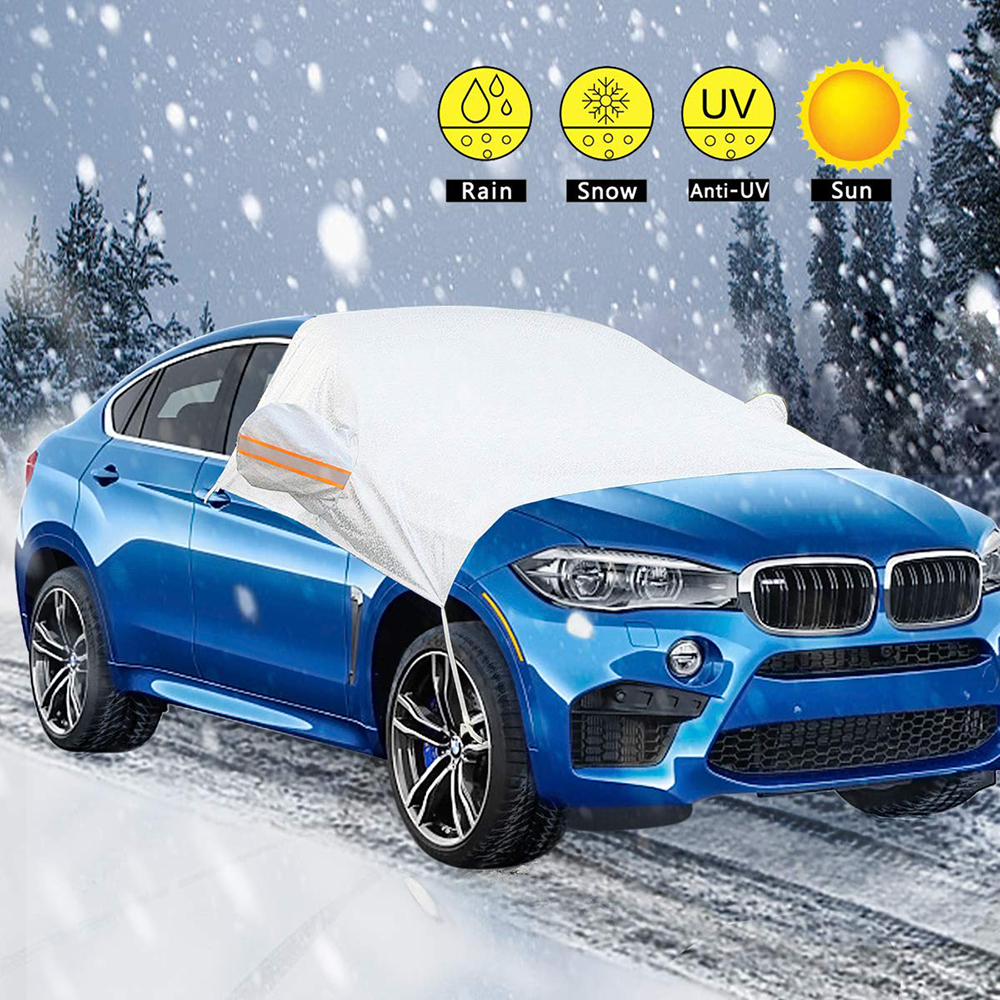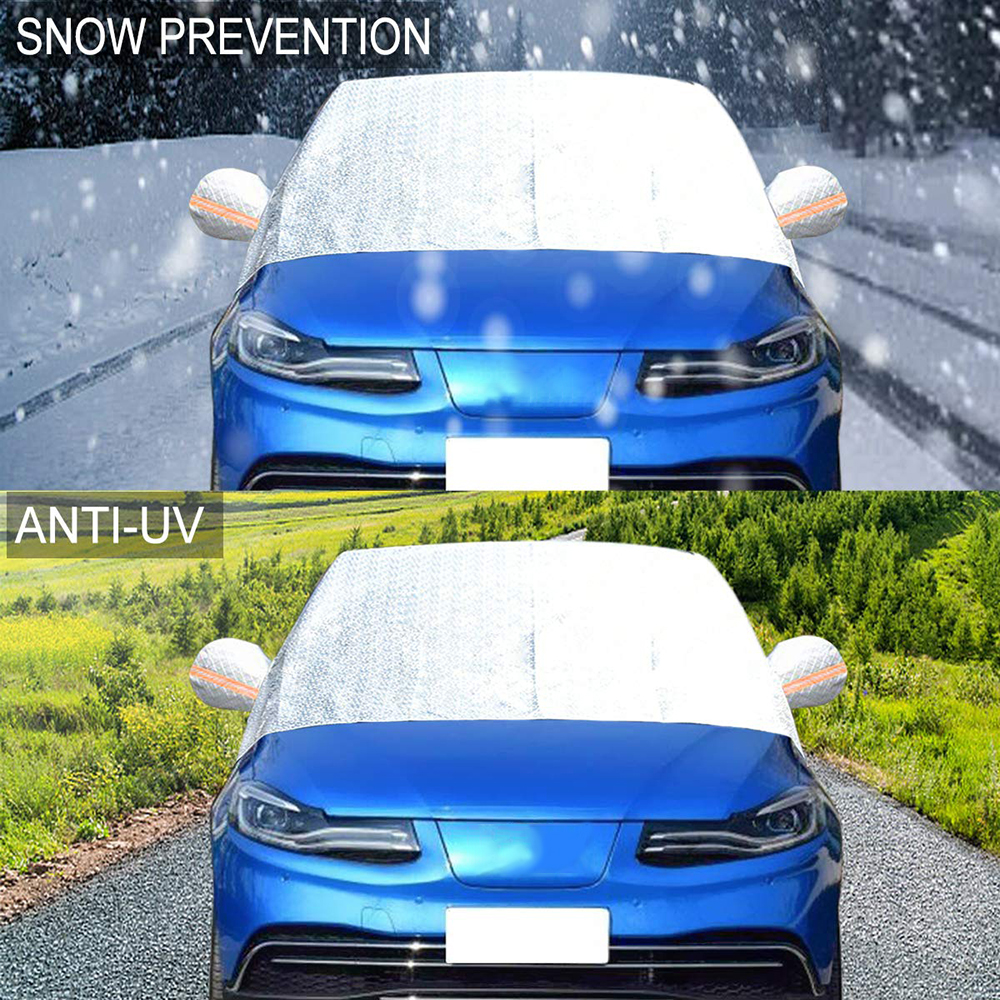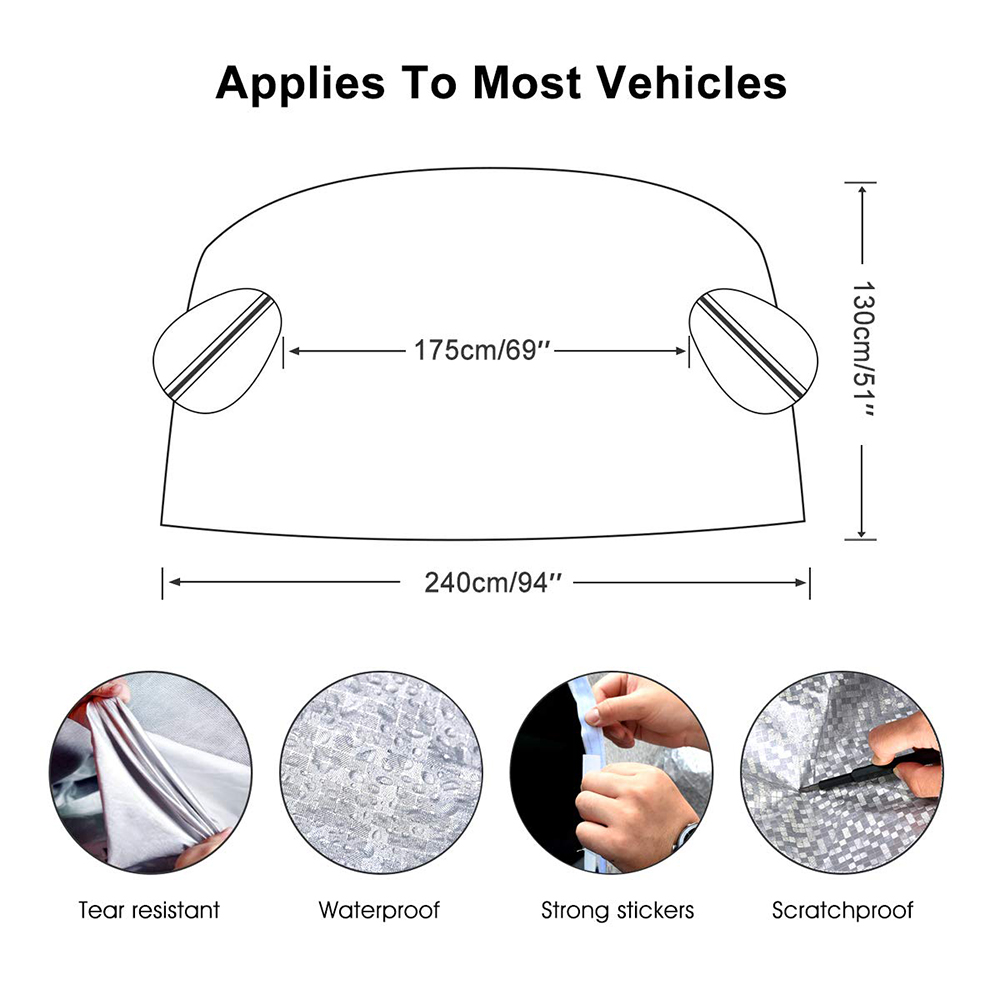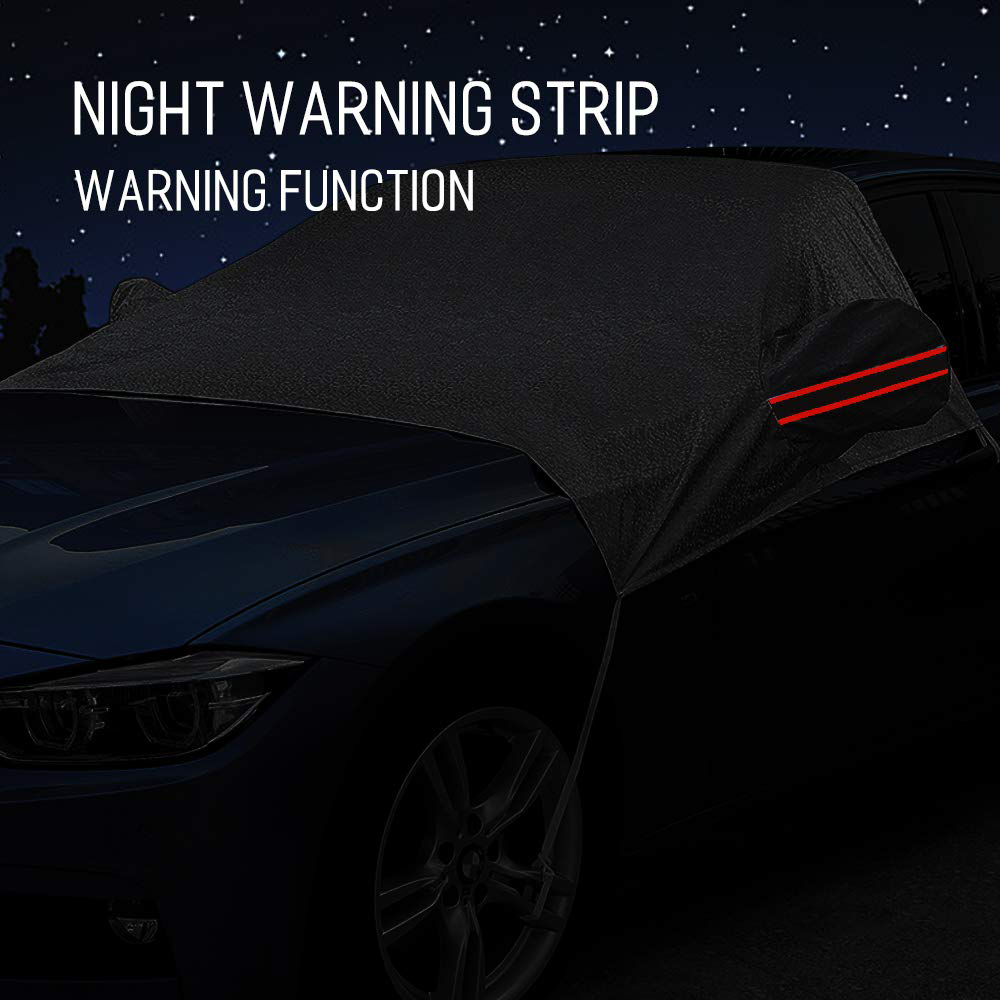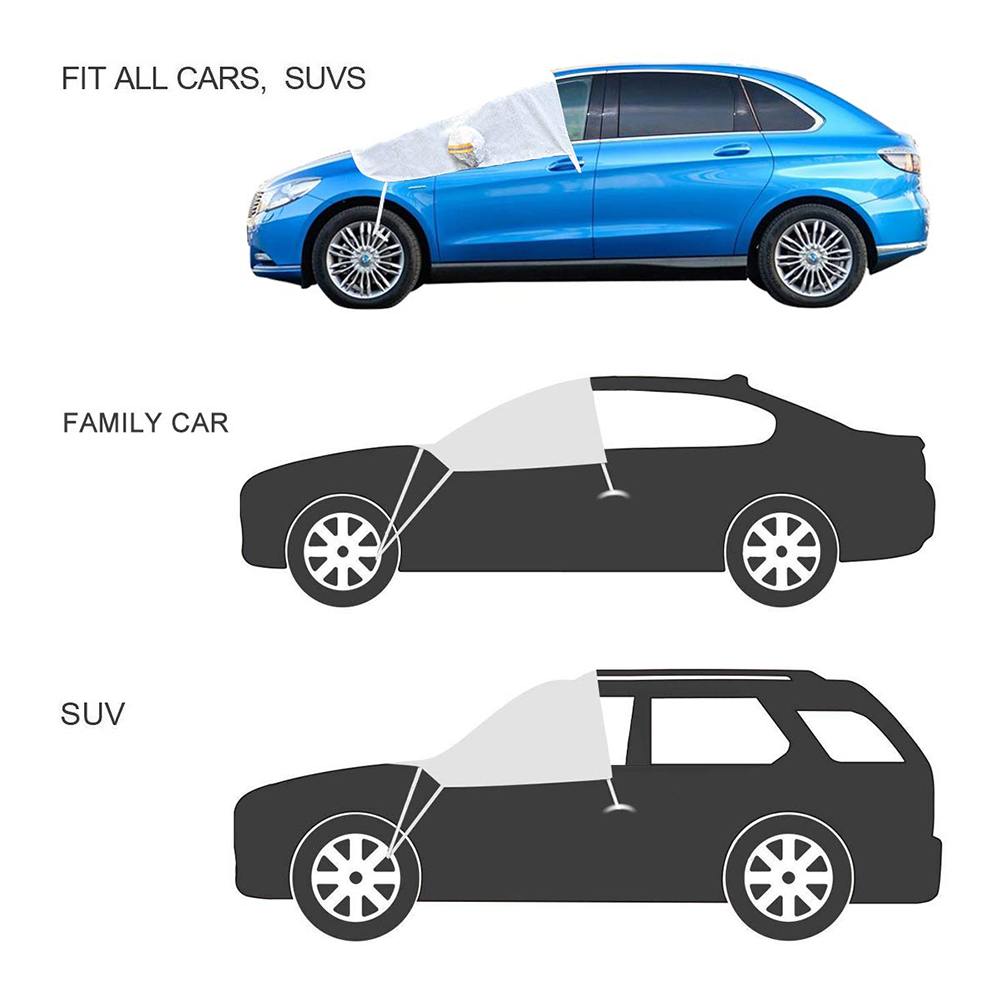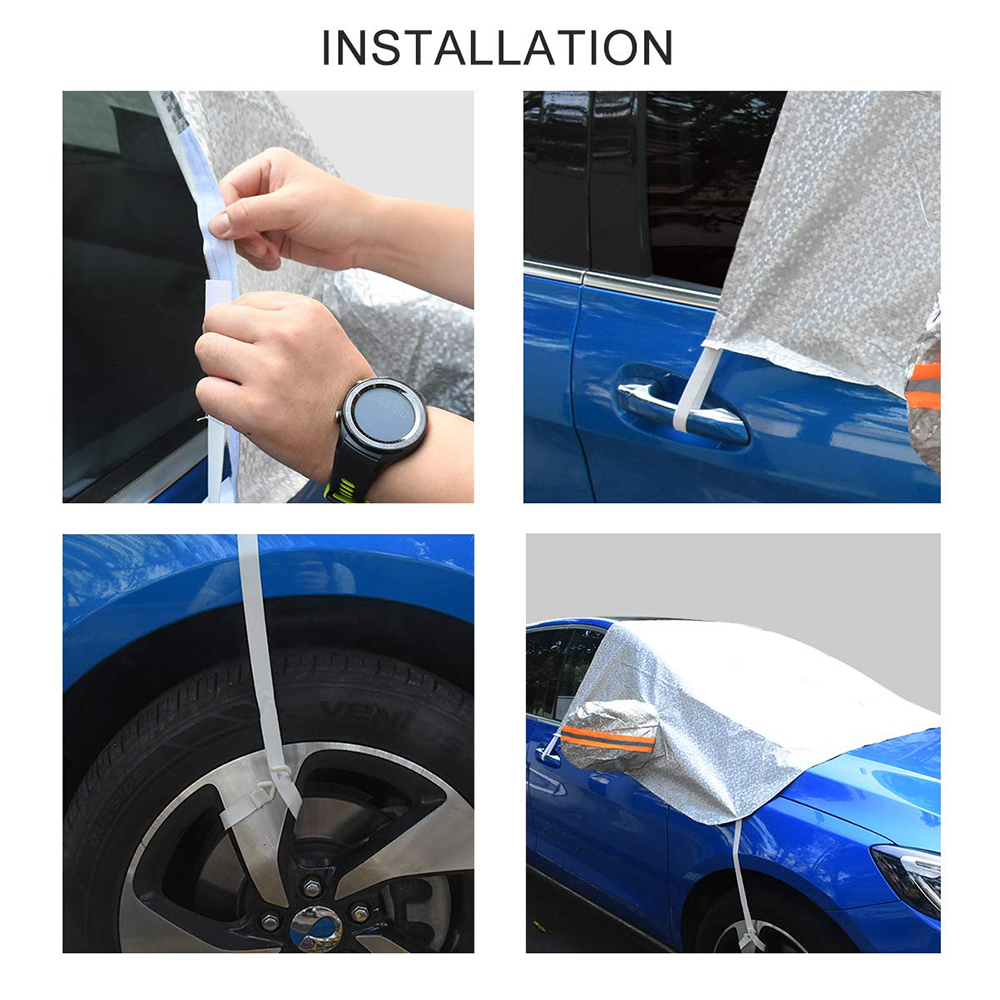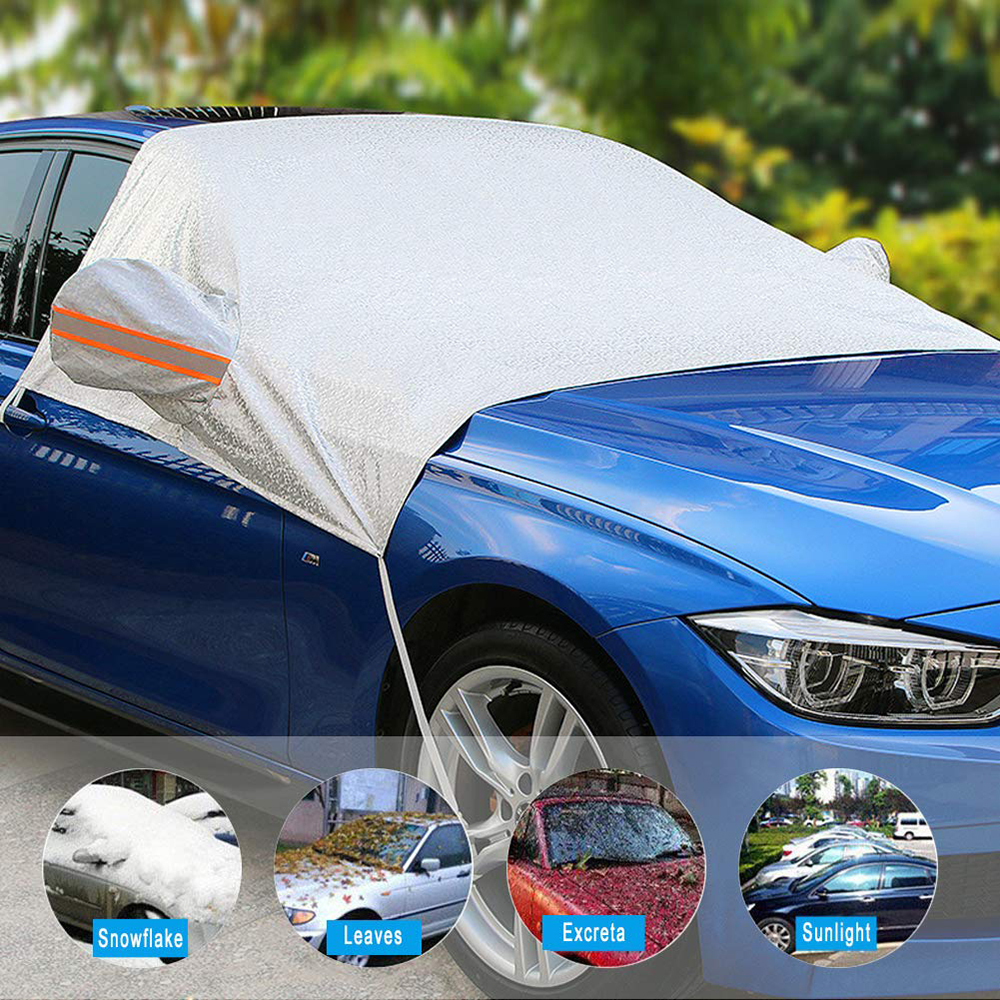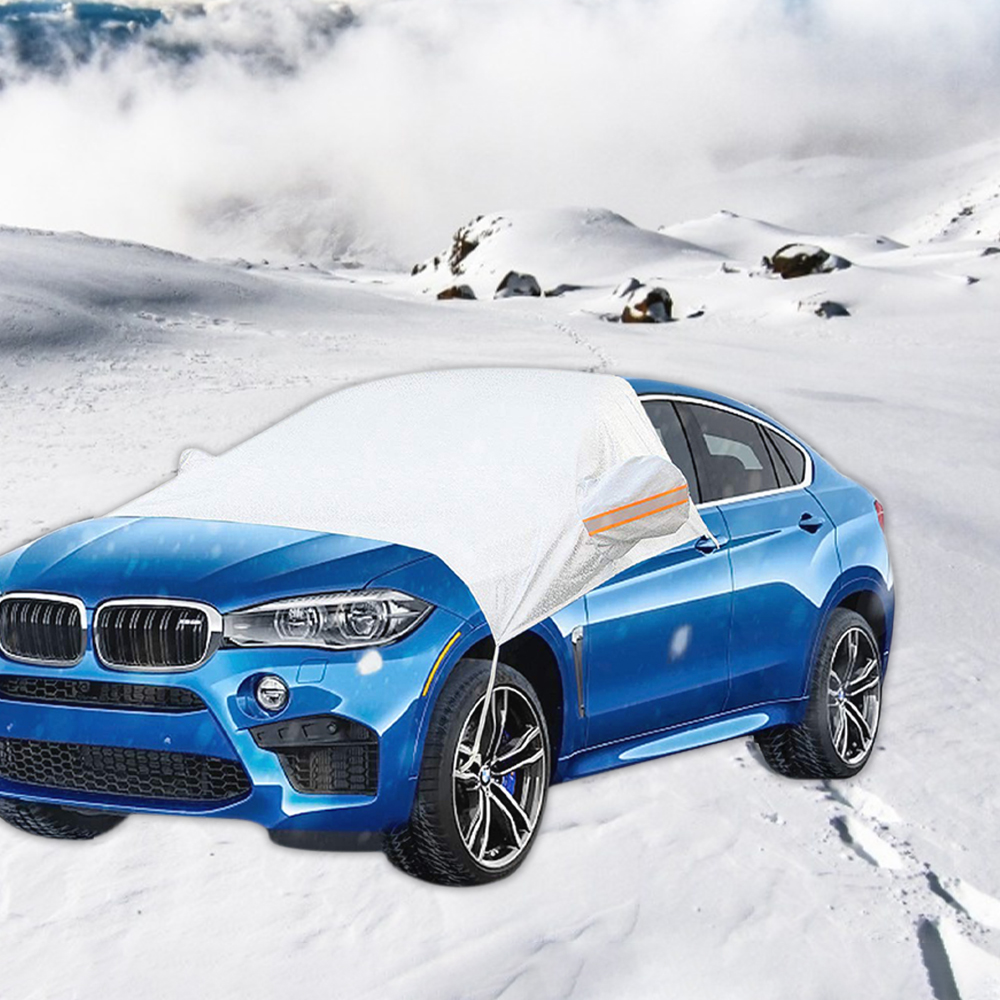 ❅ The windshield snow cover of your car provides excellent protection for your car. The windshield snowboard is a fully waterproof, snow-proof, rain-proof windshield;it is suitable for models such as hatchbacks, sedan, off-road SUVs.
❅ The rugged design makes the windshield snow cover suitable for your car, protecting your car even in inclement weather. High quality, scratch-resistant, durable, universal for four seasons, autumn anti-icing/unblocking sight, spring/summer sun protection/protection,longer life, high temperature resistance, no blistering, no deformation, no wrinkles.
❅ Unique magnet design, no sliding. It uses hot pressing and heat sealing technology to prevent water leakage. Aluminum foil + PE insulation, low temperature, breathable, insulation, suitable for all cars. The snow cover can be easily folded for storage in the trunk or back seat.
❅ With magnets and elastic edge design, the windshield snow cover is perfect for your car, and it won't be blown away by the wind even in strong winds, which increases safety.
❅ Windproof straps are highly effective and windproof, and the elastic hooks do not hurt the car paint to fix the snow block. It can also be alerted at night, and there are two reflective warning strips on the left and right rearview mirrors, which are eye-catching during the day and night, and the car is safer to park.
Product parameters:
Material: aluminum film + PE film material + needled cotton filling + fine spray cotton + white lining
Applicable models: hatchback, sedan, off-road SUV
Weight: aluminum film silver section 0.45kg, upgraded aluminum film thickening section 1.1kg
Specifications: General models
Size: 240*130cm
Color: silver classic
Packing size: 20 * 15 * 10cm
Package weight: 450g
Features:
1. Rain, snow, ice, frost, ultraviolet light, dust, sap and birds fall.
2. Suitable for most cars, trucks, SUVs, CRVs of medium size.
3. The cover can be used in 4 seasons.
4. The window cover can be unfolded onto the windshield in just a few minutes without any tools.
5. This cover reduces the accumulation of snow and ice on the windshield wiper and protects the windshield wiper fluid.
1 * car windshield cover
1 * storage bag