PRODUCT DESCRIPTION
Do you have a painful back? Are your shoes too tight? We got the solution for you!
The tapered designs fits all sizes of boots and shoes, so everyone from your kids to your grandfather can use it. It doesn't discriminate by gender or age! The boot jack works on anything from cowboy boots, to dress boots, snow boots, muck boots, hunting boots, regular shoes, tall and skinny women's boots, UGG boots, and more.
We love simple products like this that make our lives easier and more stress free. The Black jack makes a great gift for anyone who wears boots and likes to get them off quickly once home.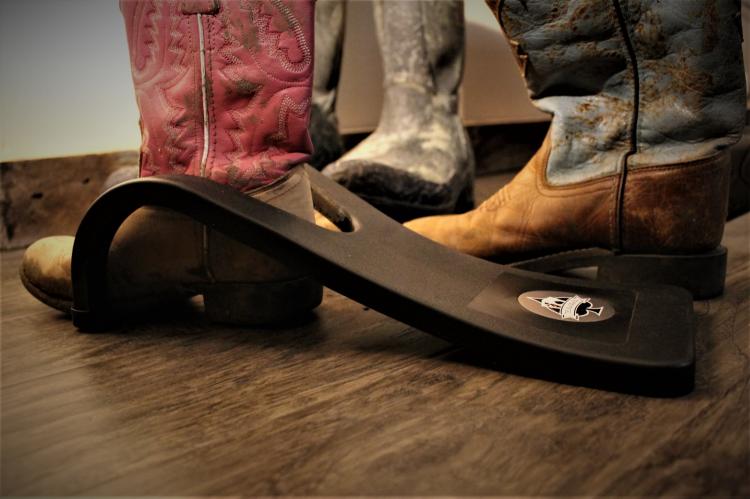 Get the best boot removal tool and make your life easier!
Product features:
– Our boot jack was specifically designed to fit all your boot and shoe removal needs.  From kid's muddy shoes to Grandpa's old boots, whether you want to keep your hands clean or need help for a bad back, the Black Jack is the perfect tool.
✔ OUR QUALITY – Our boot jack is made from durable composite fiberglass, so the Black Jack is extremely durable and lightweight. 
 ✔ THE IDEAL FIT – We understand that boots have changed.  Large Muck boots don't fit in standard boot jacks.  Our patented design ensures that it will fit all you family needs.
 ✔ FUN – The Black Jacks unique design will catch the eye of your guests.  "What in the world is that?" Have fun showing it off!
✔ LIFETIME WARRANTY – Love it or we will buy it back from you, no questions asked!