Features:
1. 304 stainless steel cup lid, thick high boron glass at the bottom, drawing design on the inner wall of the lid, non-slip and wear-resistant, durable in use.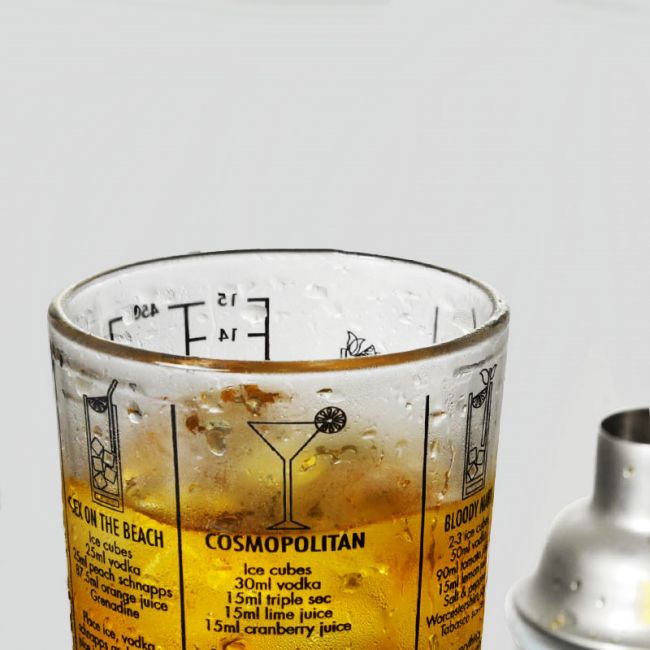 2. The wide mouth type and big mouth, pour water accurately without spilling, easy, and convenient to clean the dirt in the cup, and the transparent glass can be observed and kept clean at any time.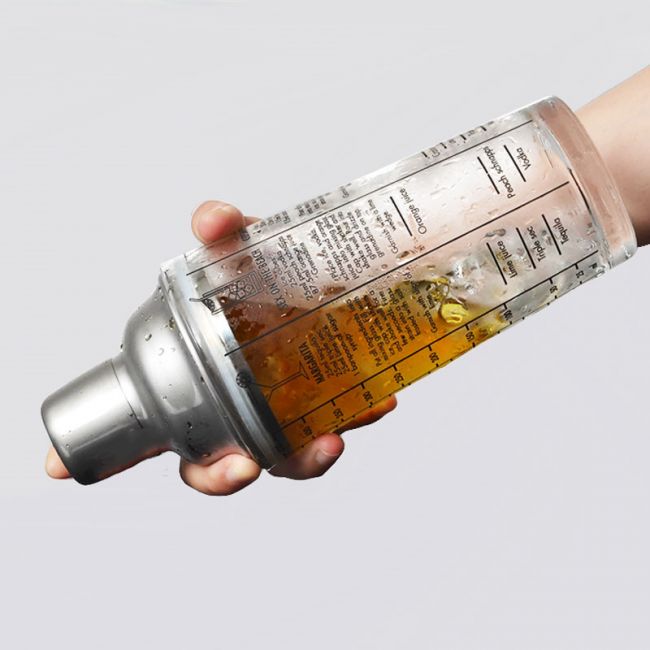 3. The cocktail glass is strong and durable. It can be used as a drinking glass, and it can also be used for cocktails at home, bars, and other occasions.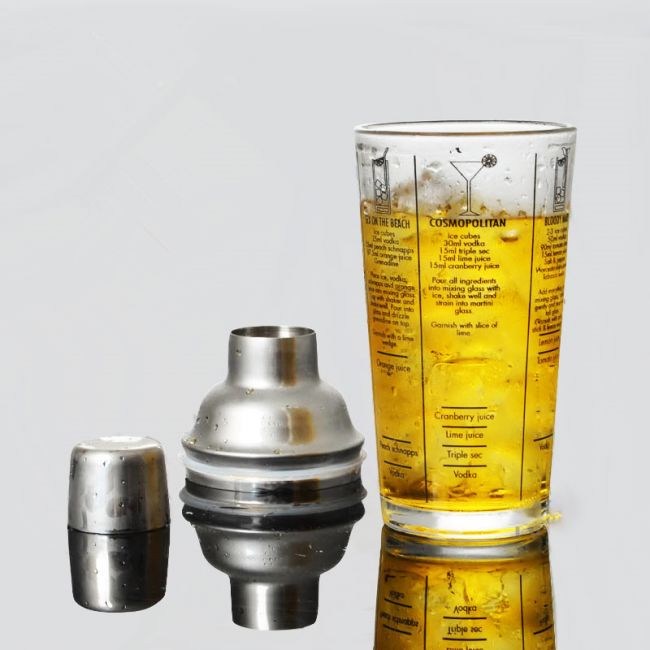 Parameter:
Product name: glass shaker
Material: 304 food-grade stainless steel + high boron glass
Surface treatment: bright
Capacity: 400ml
Thickness: 0.6mm
Weight: 470g
Size: (total height) 21.5cm* (caliber) 8.4cm* (bottom diameter) 5.6cm
Package includes:
Glass Shaker x 1