New Register! $3 Coupon Code:3OFF
Buy two free shipping
BUY 2 GET 5% OFF(CODE:5OFF)
BUY 3 GET 10% OFF(CODE:10OFF)
Health Care Heated Vest - Promotes blood circulation and relieves muscle pain. Provide the warmest gift for parents and family.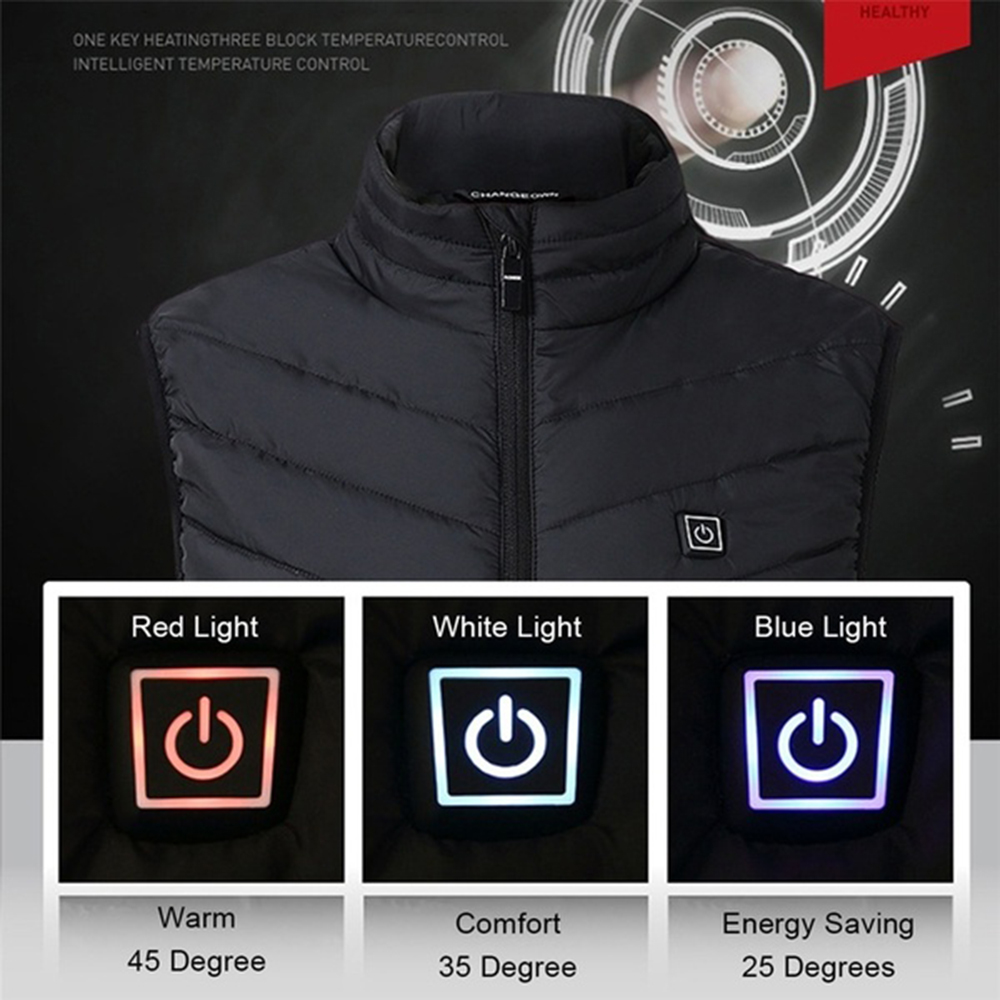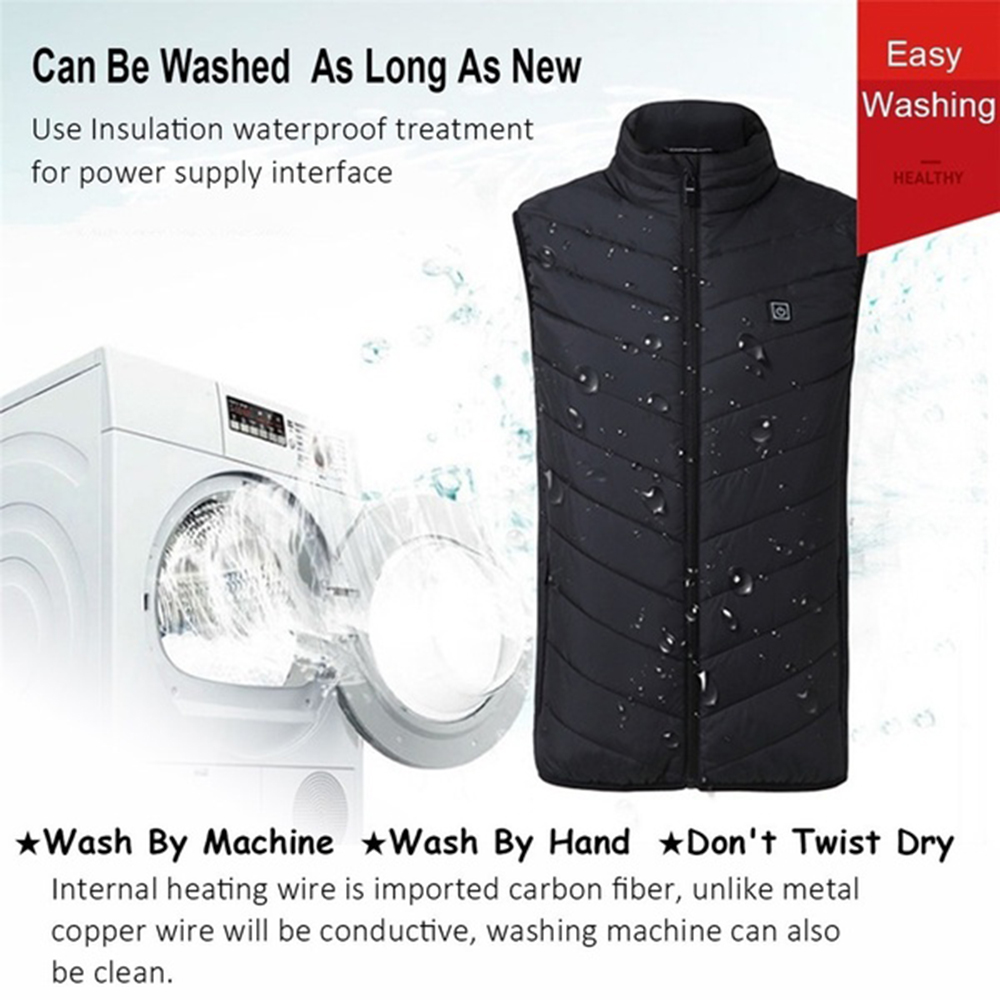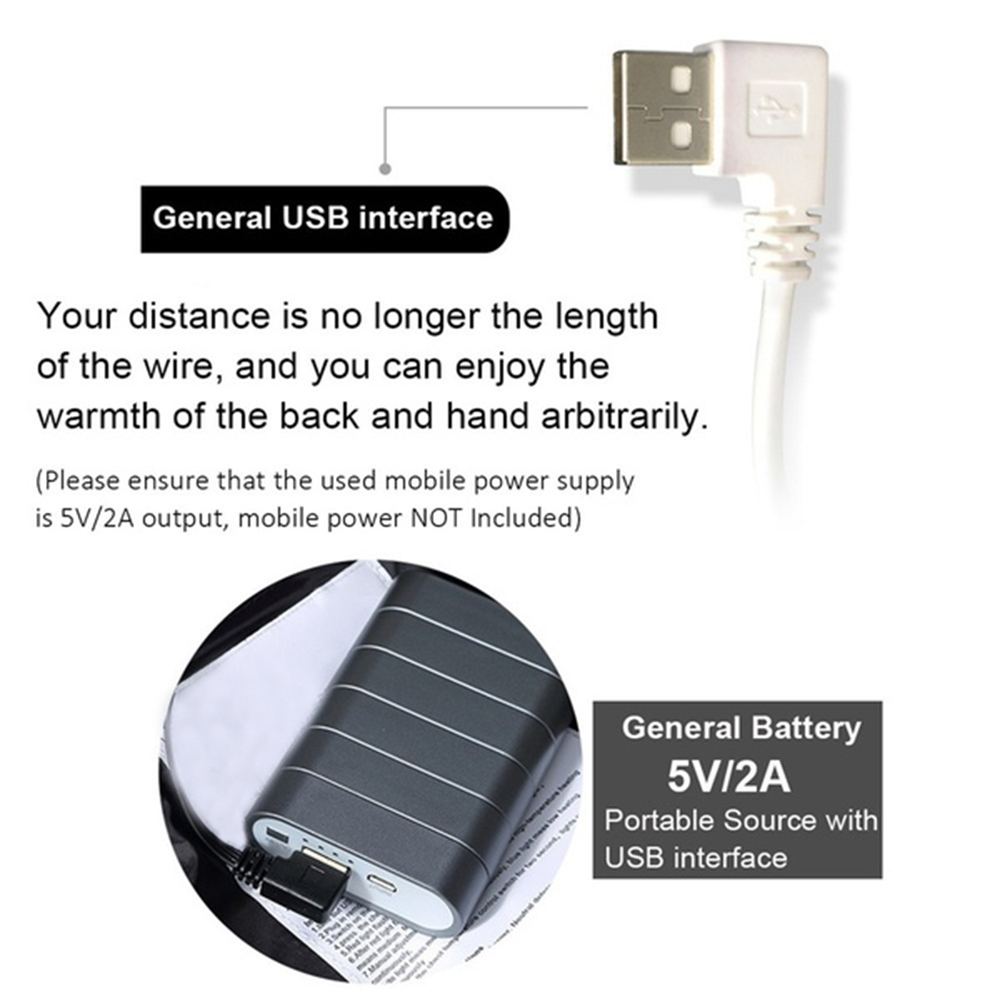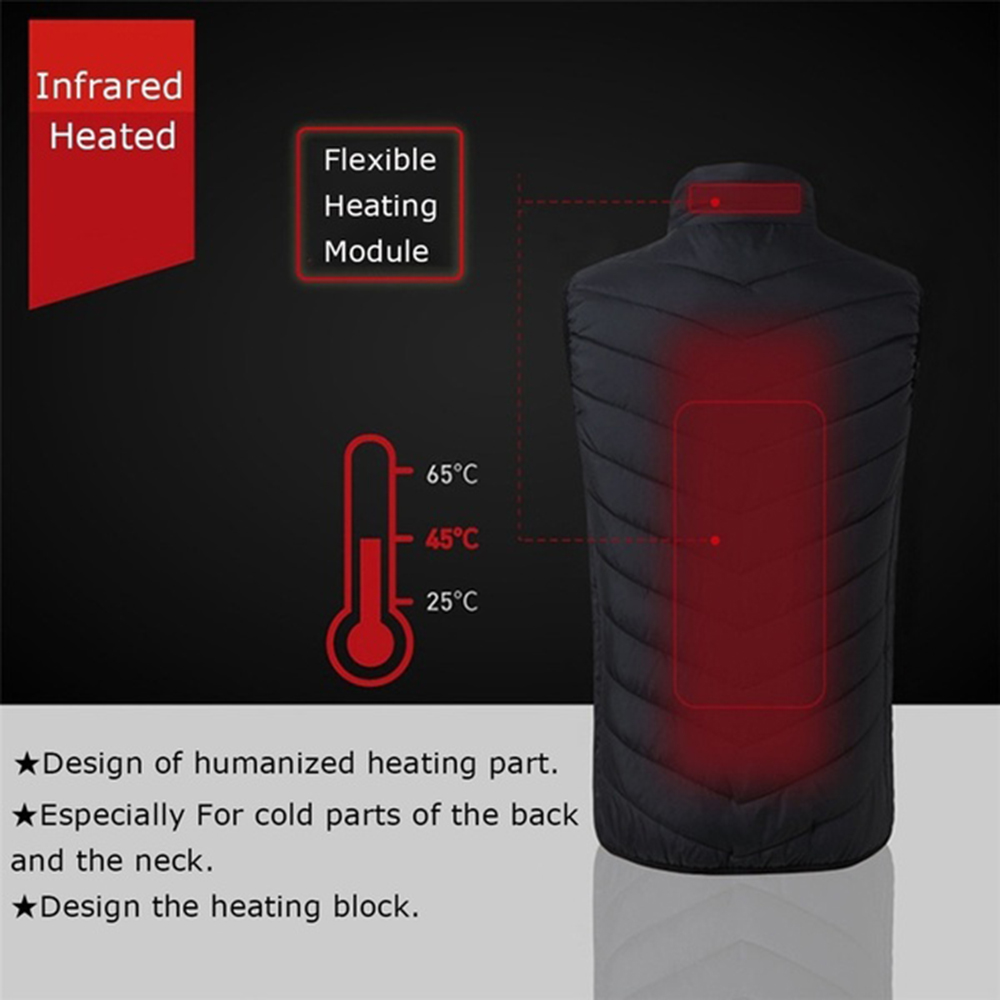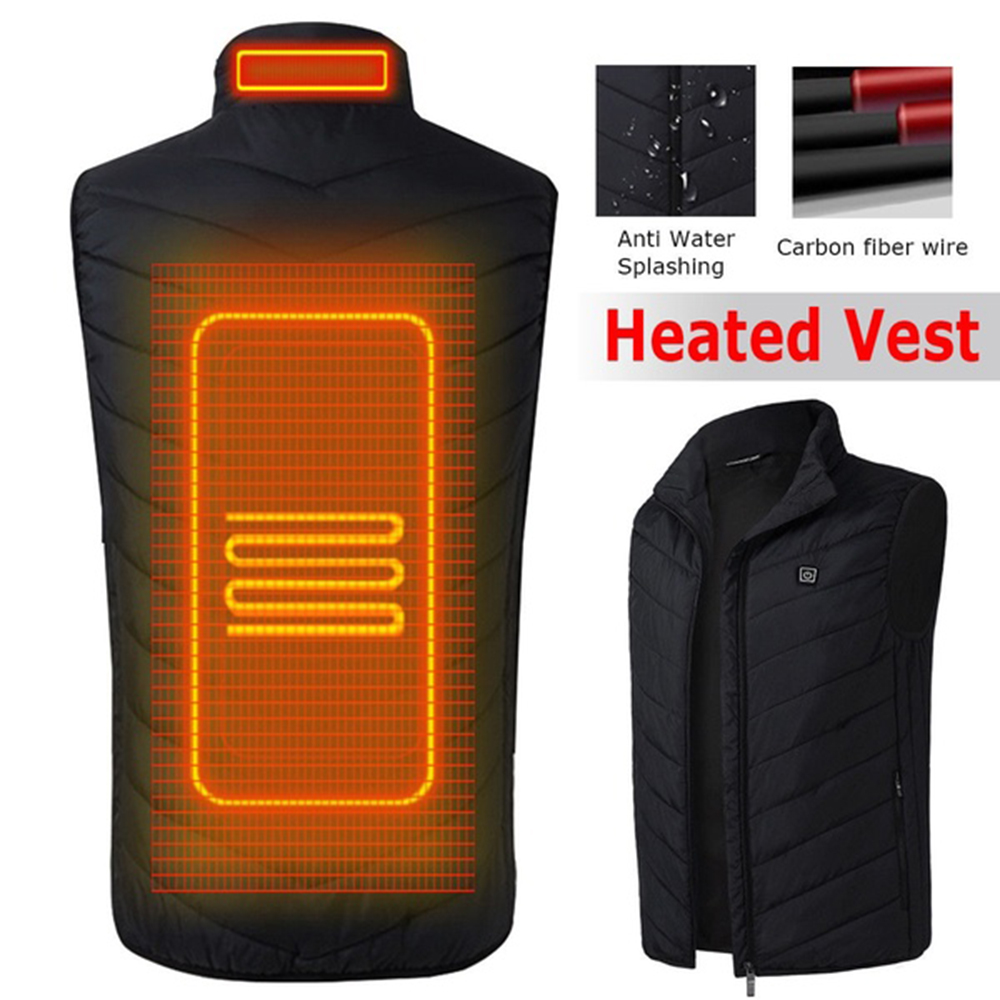 Powered by a 5V / 2.1A mobile power supply (not included), the USB plug is compatible with most mobile power supplies on the market.

One-button smart heating: Two carbon fiber heating zones provide fully adjustable heating comfort with the push of a button. The thermostatic switch is easy to use - high, medium and low are indicated by color-coded LEDs, built-in thermal insulation and safe shutdown.

Find the perfect temperature: The electric heated winter vest provides the body with the most needed heat. With high, medium and low heat settings, you can change the heat with the push of a button. No matter what the temperature, you can feel the comfort and warmth.

Four pockets: two invisible zip pockets with narrow-edged seams on the outside and two deep pockets inside to keep your hands warm and other trivia.

Suitable for outdoor enthusiasts for snowmobiling, motorbikes, camping, hiking, skiing, ice skating or running around in the cold season.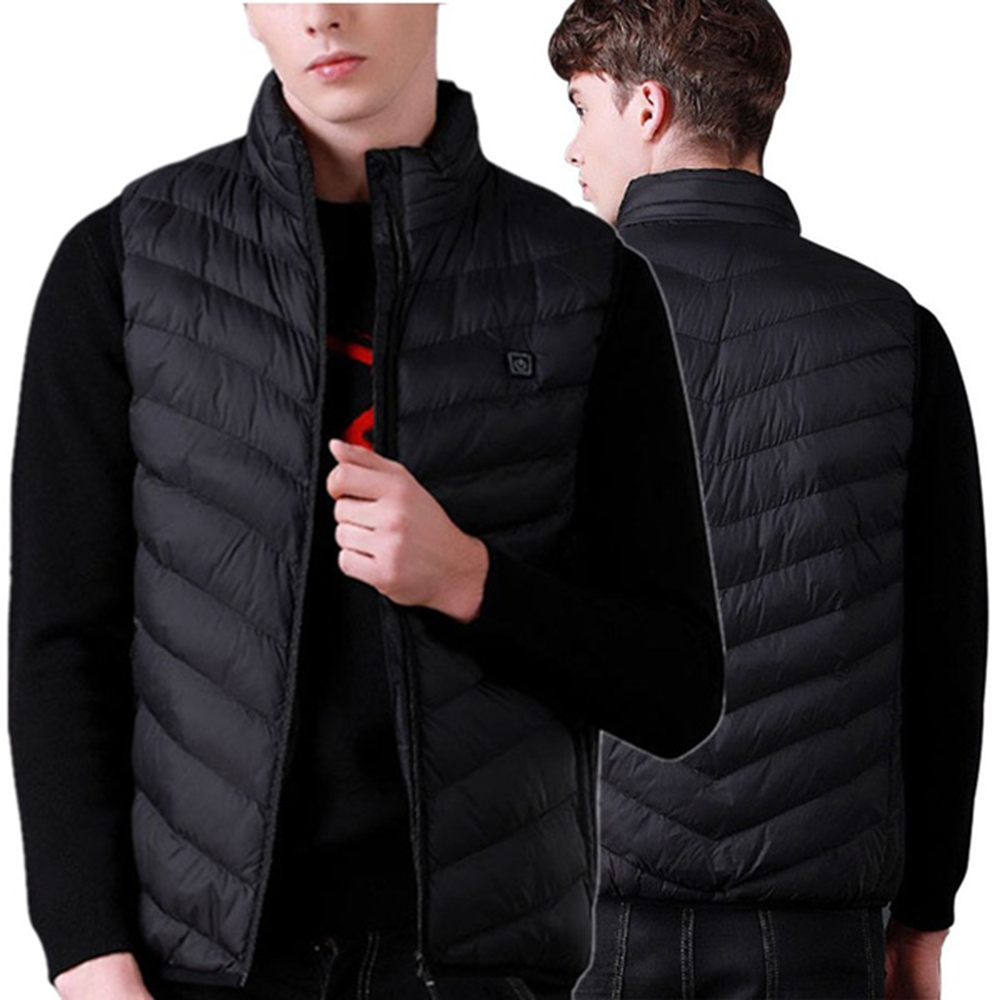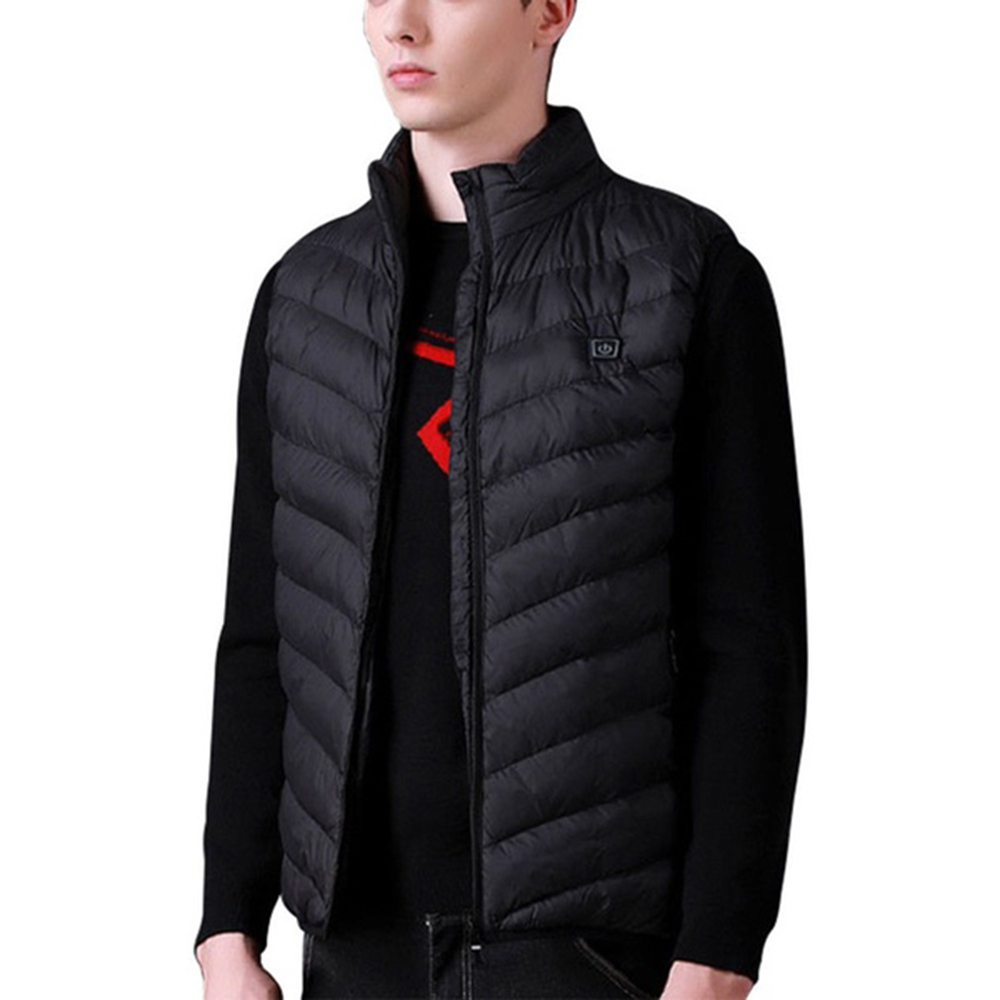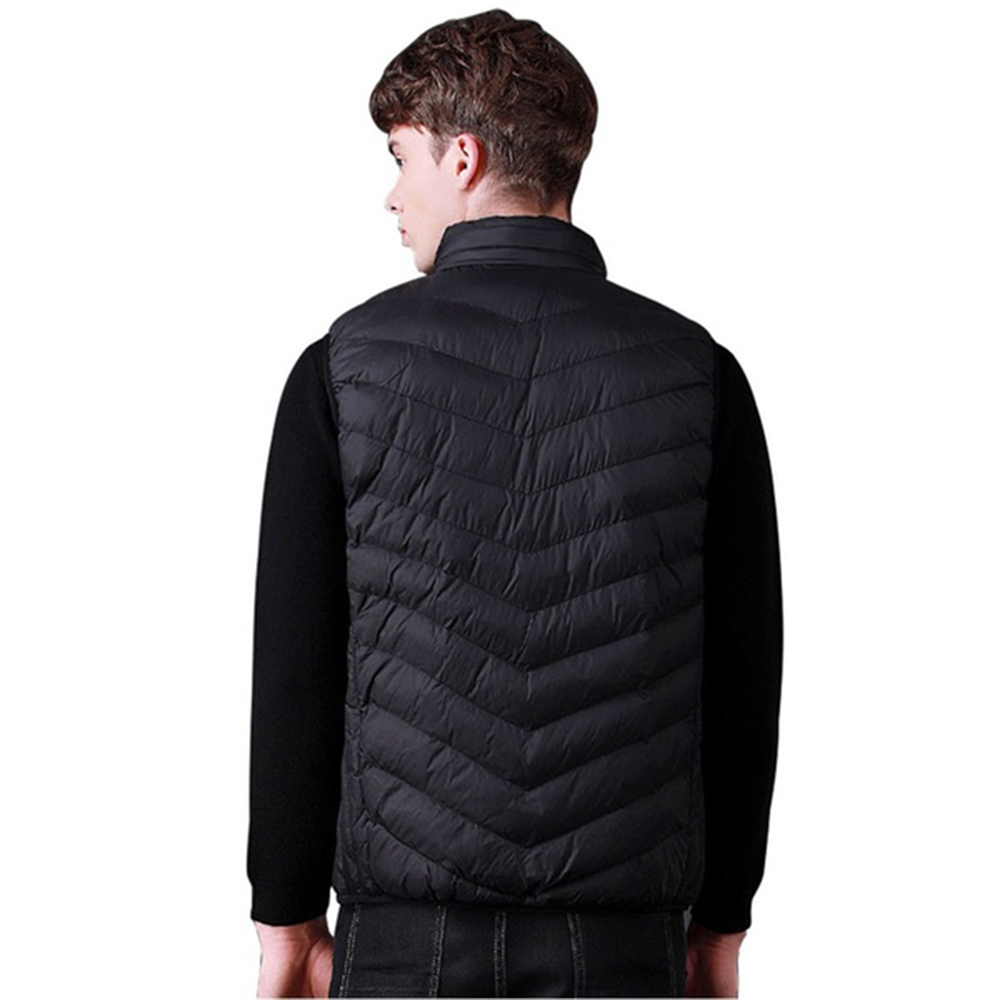 Functional Description
The cold weapon: refused to accept the cold invasion, intelligent fever vest.
The far-infrared carbon fiber heating sheet has a constant temperature and deep mechanism to help eliminate the body's wet and cold.
Baesan technology originates from the far-infrared wavelength of military heating technology that radiates the opposite of the human body, and the heat is more easily absorbed by the body.
3 seconds speed hot warm without waiting, the heat is delicate and full, and it can be opened by pressing for three seconds.
The third gear is temperature-controlled: one touch, three temperature control, simple operation, and family worry.
Simple and safe: Nano fabrics made from lightweight carbon fiber fuel heat up quickly and evenly in 3 seconds. 0 radiation technology is different from most heated clothing on the market.
Imported carbon fiber yarn: soft / temperature controllable / no radiation / long service life.
Power: You can change the heat as needed with the push of a button. Please connect the power supply to the USB interface beforehand, then press the button for about 3 seconds to turn it on.
(In the case of HOT level, 6 hours 10000mAH, 12 hours 20000mAh)
Washing instructions: detachable charger, neutral detergent available, hand wash. Do not knead or blow hard, use it naturally and dry it.
Specification
pattern: plain
Fabric composition: polyvinyl alcohol fiber (Vinyl)
Function: heating and keeping warm
Adaptation: sports running
Applicable age: adult
Fabric composition content: 20 (%)
Filling: cotton
Applicable gender: neutral/male and female
Fabric: chemical fiber blend
Style: Volkswagen
Collar type: stand collar
Size: S, M, L, XL, XXL, XXL, 4XL
Color: mysterious black, mysterious blue
SIZE CHART( cm/inch)
Size           Length                Bust                Shoulder          Neck    
S             63/24.80"           102/40.16"         39/15.35"       7.5/2.95" 
M            65/25.59"            106/41.73"        40/15.75"       7.5/2.95" 
L             67/26.38"            110/43.31"        42/16.54"        7.5/2.95" 
XL           69/27.17"            114/44.88"        43/16.93"        7.5/2.95" 
2XL         71/27.95"            118/46.46"        44/17.32"        7.5/2.95" 
3XL         73/28.74"            122/48.03"        45/17.72"        7.5/2.95"
4XL        75 /29.53"            126/49.61"        46/18.11"        7.5/2.95"
Precautions
1. The heating device should be taken out for a long time without using it.
2. The heat service should not be washed with high temperature water or strong alkali acid detergent. The power supply must be removed before washing.
3. If the heat service is wet, please turn off the power and stop using it.
4. The usage time depends on the actual capacity of the charging treasure.
Clothes care:
1. Remove the detachable charger and use a neutral detergent to wash by hand.
2. Do not force your knees. Remember to remove the power and make sure it is dry before use.
1* hot vest vest