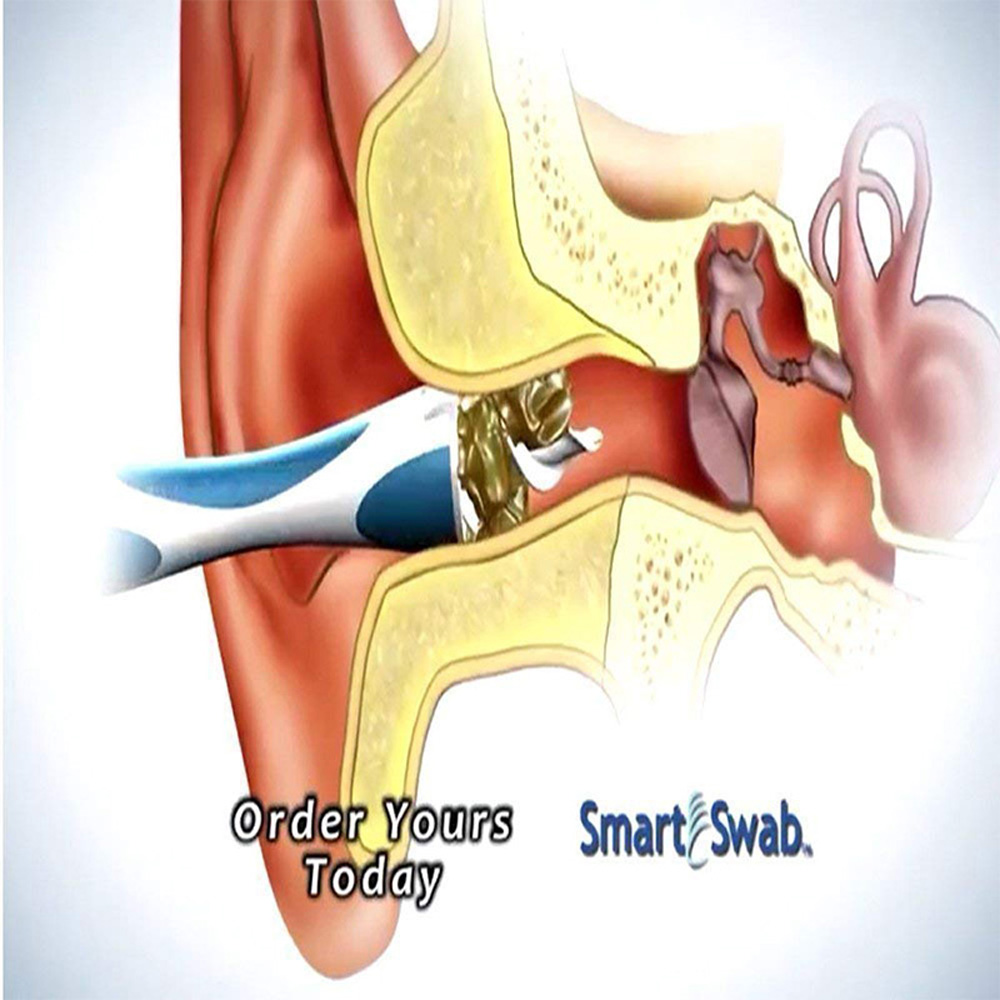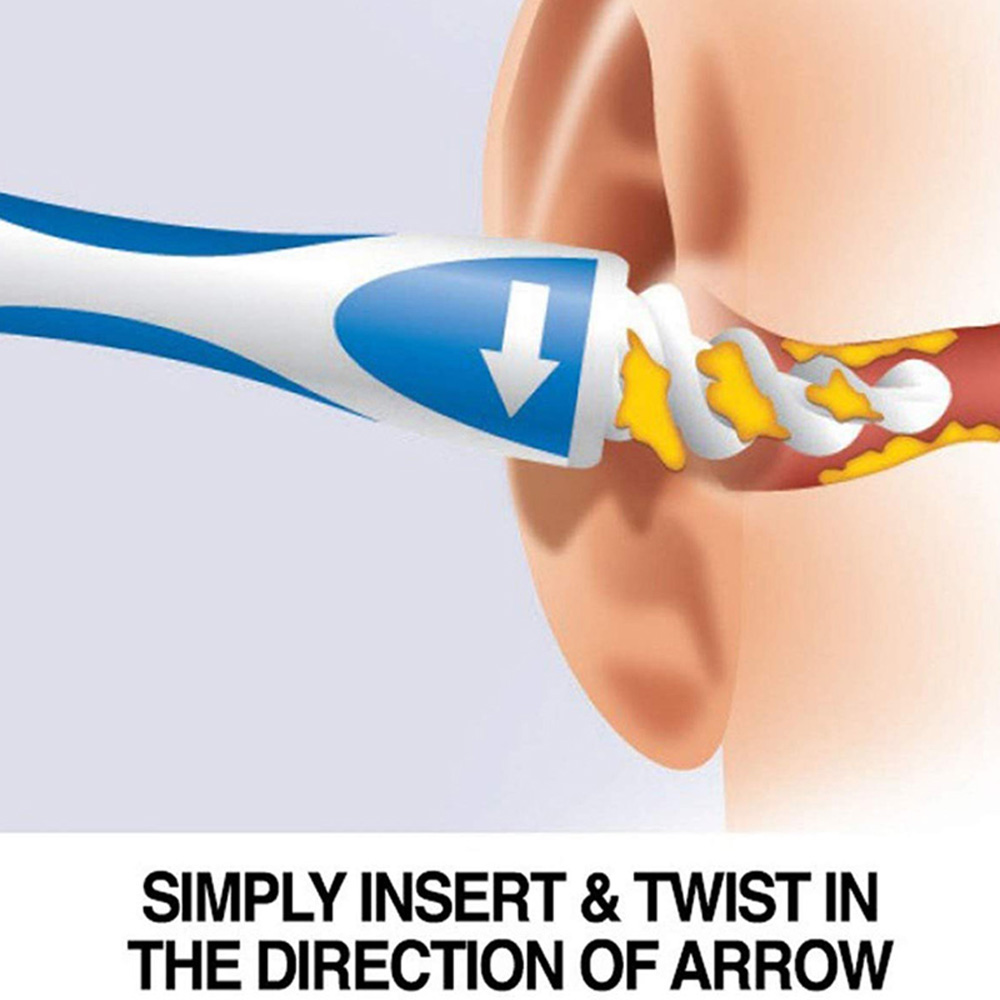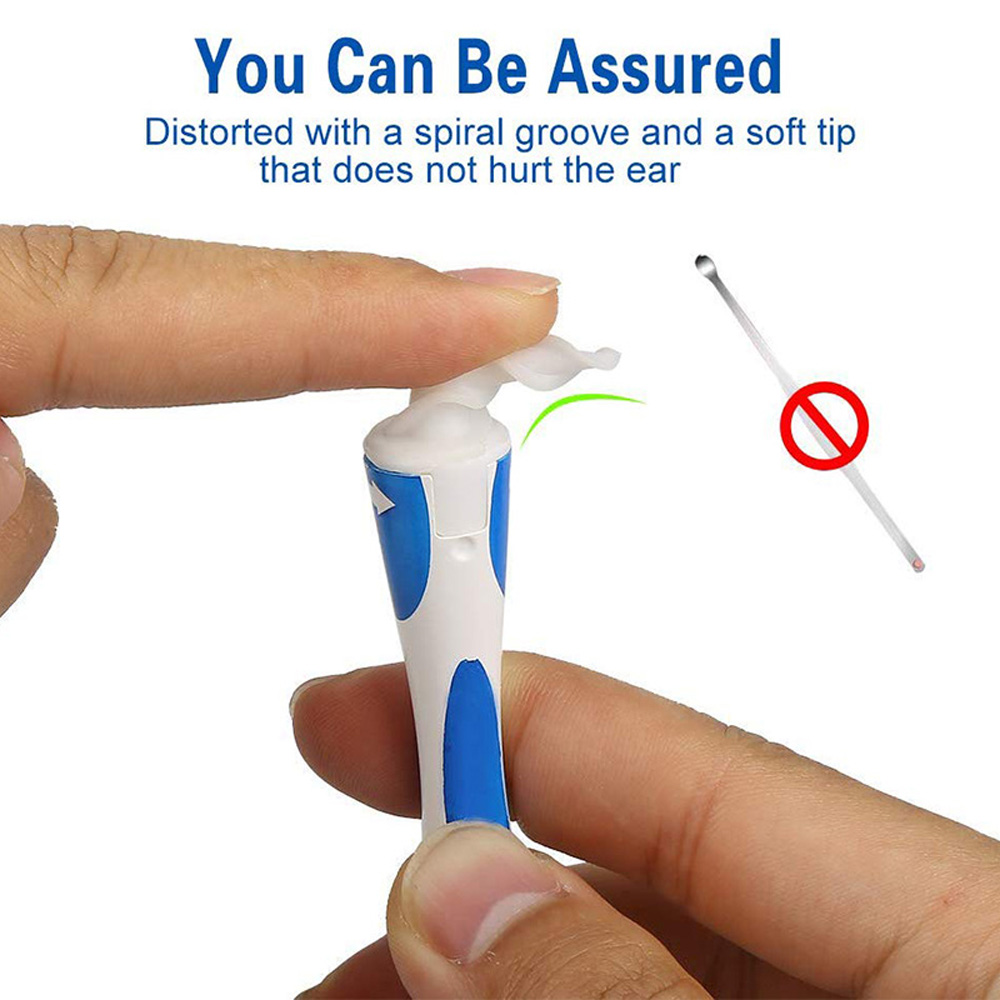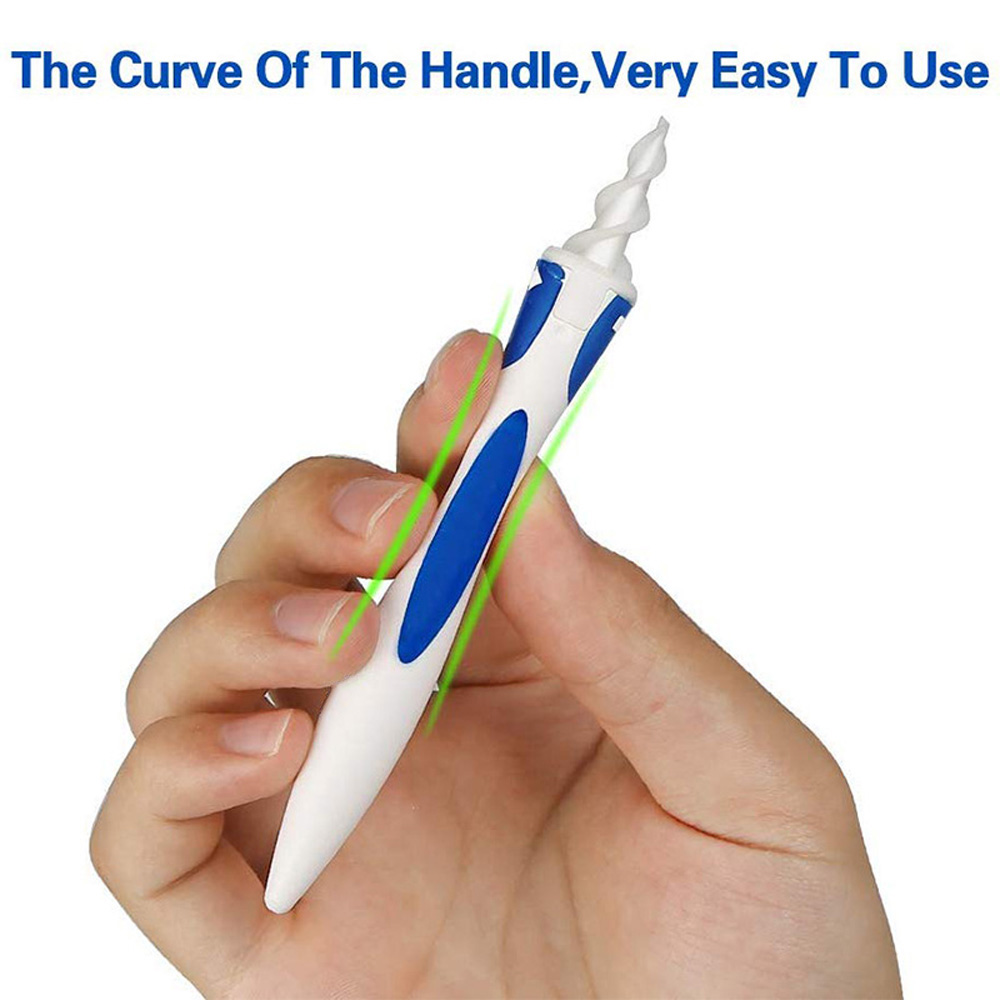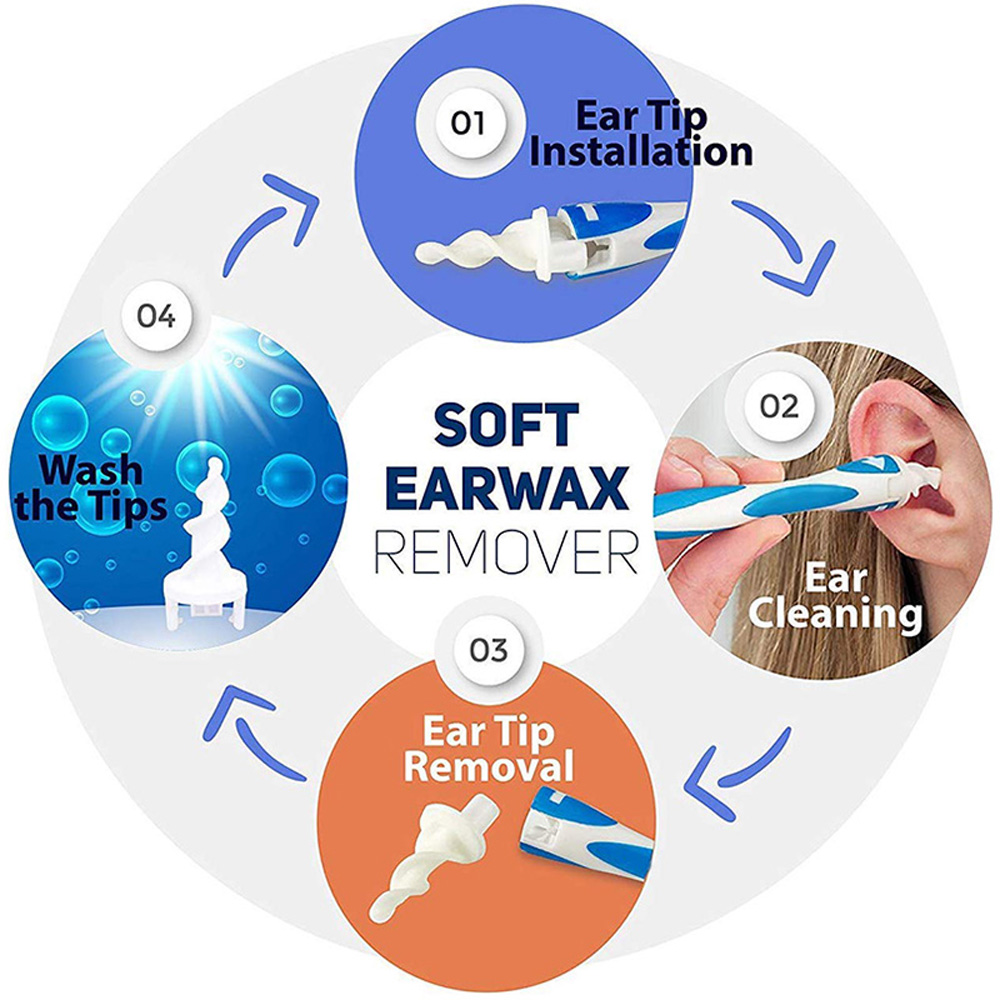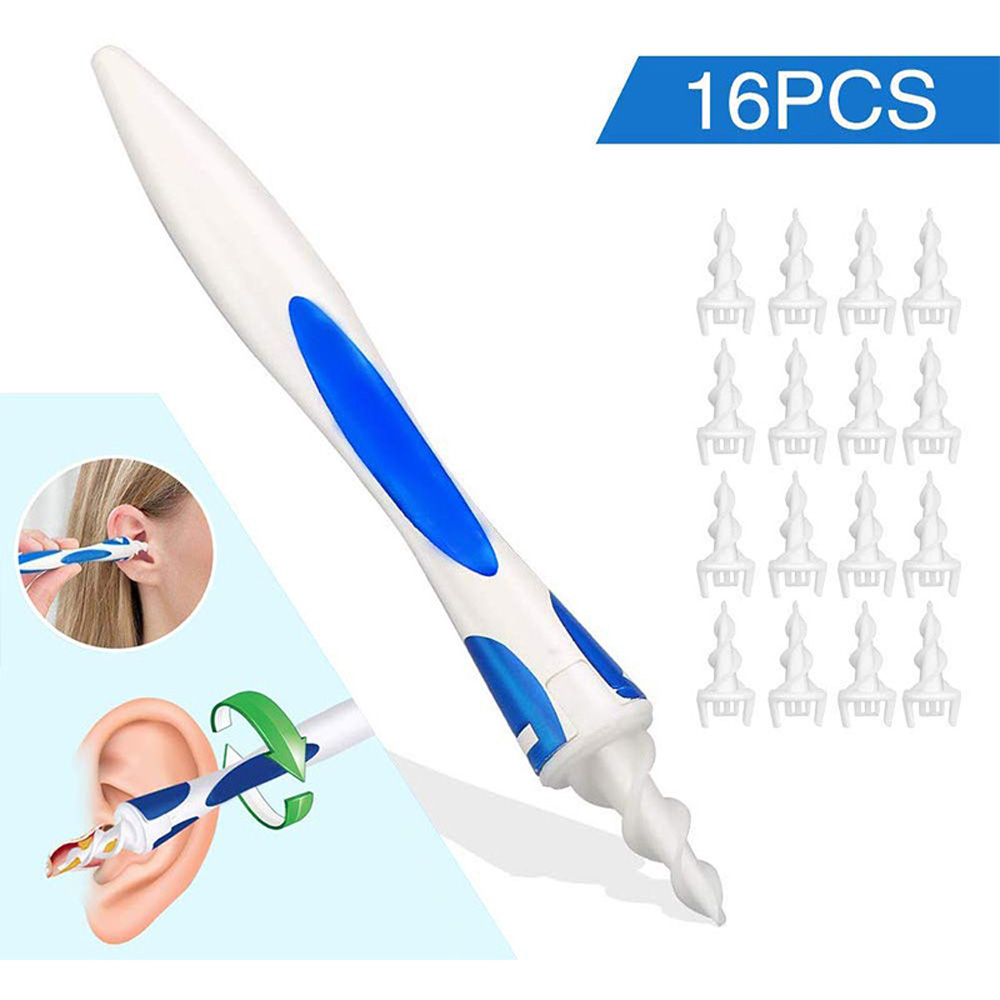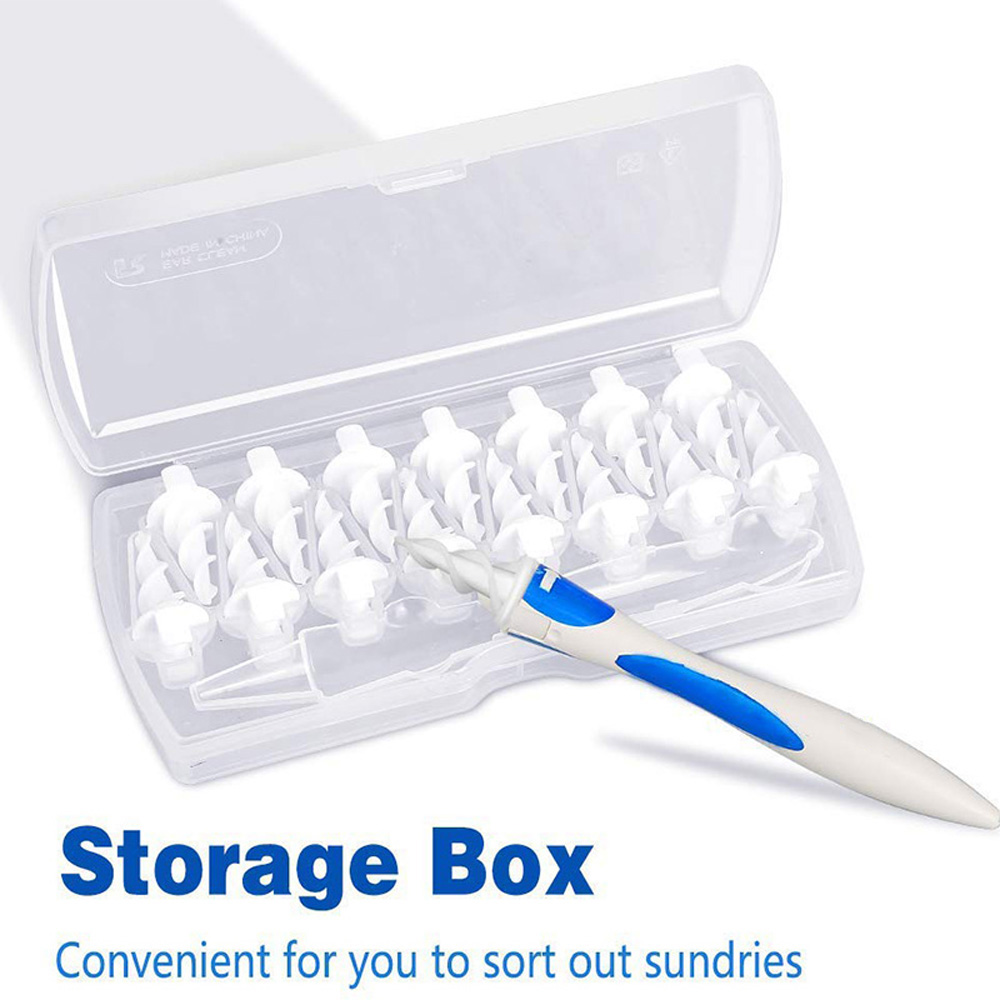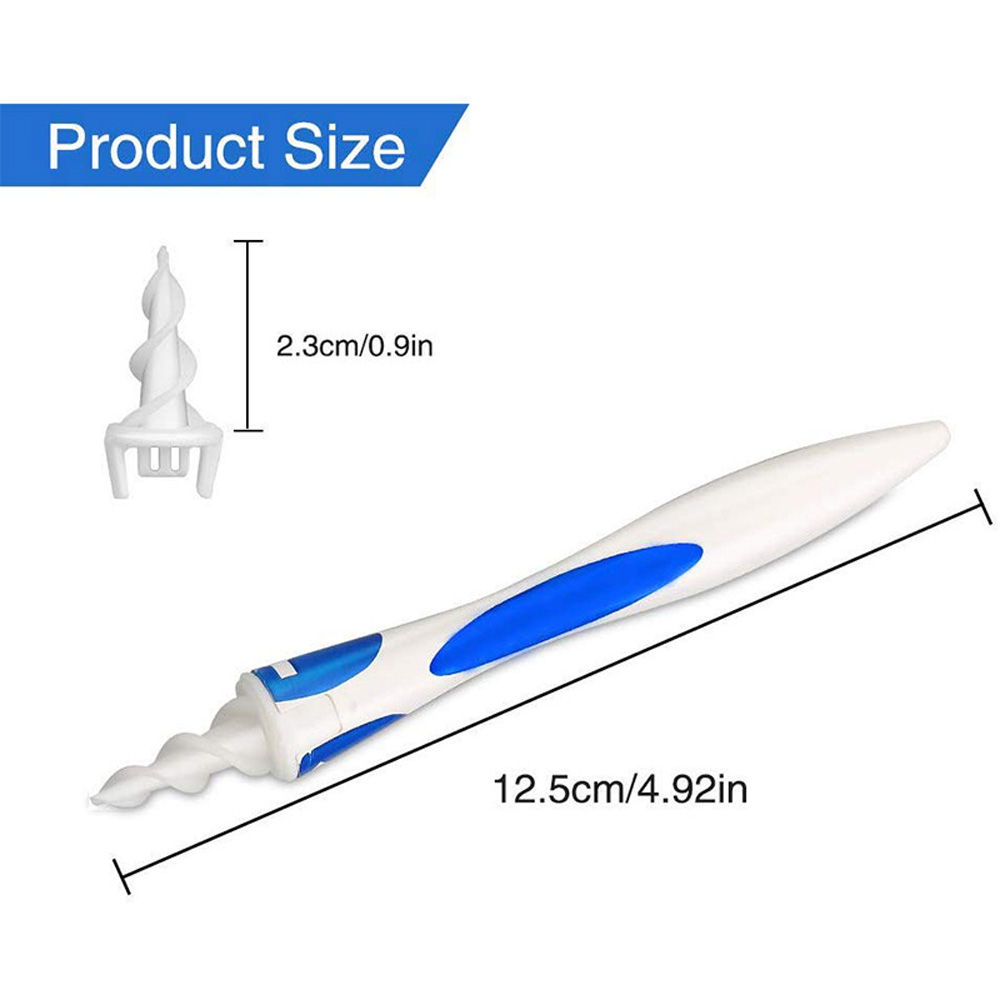 ✔ Soft and safe ear cleaner: These ear wax removal tips are made of silicone and are very soft and will not hurt your ears. Earwax is painless and keeps the ear canal healthy. Provide a safer ear cleaner for you and your baby.
✔Safety materials: These ear canal cleaners are made of ABS + TPE, which are harmless, non-toxic, harmless, soft, elastic and keep your family healthy.
✔ Easy-to-use human ear cleaner: Just insert it into your ear and turn it in the direction of the arrow to grab and pull the earwax. This allows you to safely and easily remove annoying earwax. If you need to replace a new head, push the side of the tip and slide it forward to release.
✔ Portable ear wax remover: You can put it in your handbag and use it anywhere, easily solve the problem of itchy ears and avoid convulsions. Earwax remover can always help your ear canal in a comfortable and healthy environment.
✔16 washable tips: This package includes a soft grip and 16 washable silicone replacement tips that are not only suitable for your baby, but also for your other family members, enough for family, hygiene and Comfortable needs.
Note: All goods are shot in kind, and there are professional designers to correct the color of the picture according to the product. Due to the lighting, camera, computer display screen and other reasons in the shooting process, there may be slight differences between the actual color of the picture and the product.
Product parameters:
Name: spiral ear spoon
Ear spoon type: no light
Material: ABS+TPE
Color: blue and white
Suction card packaging: new ear cleaner
Size: main body 1.5*12.5cm, interchangeable head 1.5*3cm
Function: clean ear wax
Features: innovative spiral, soft
Packing size: 22 * 12.5 * 5.4
Package weight: 130g
Features:
1. Professionally remove earwax by hand, quickly absorb the dirt inside the ear, and inhale the dirt into the dirt bin of the machine while sucking.
2. It is designed with 2.5cm elastic material to protect the ear and not damage the eardrum. It is safe and reliable.
3. The shape is small and easy to use, and it is necessary for home travel.
4. Configure 16 soft heads for easy cleaning and worry-free replacement.
Subject*1
Exchangeable head *16