PRODUCT DESCRIPTION
The subversive look gives you a unique experience.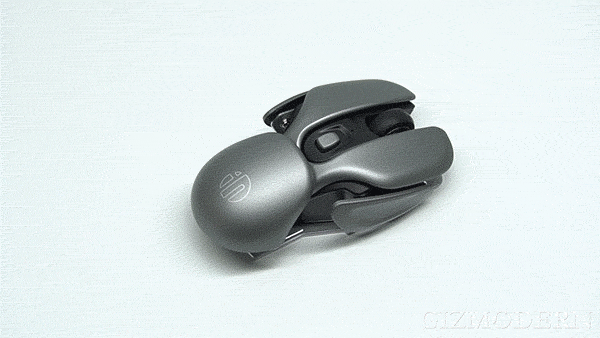 The concept of alien species fully integrates science fiction elements, giving you a different experience.
The left and right keys are designed for quietness, and the wheel is protected by a rubber ring so that the mouse will not make noise and affect office and learning.
The mouse chassis is made of a single piece of aluminum alloy sandblasted and CNC, which is scratch-resistant and corrosion-resistant. Compared with a normal weighted mouse, its design strengthens the integrity of the mouse.
Built-in high-performance polymer battery. It can be used for several months on a full charge.
The Bluetooth connection distance can reach 10m, and the transmission is stable and fast.
Te surface of the mouse is lacquered and feels smooth.
Three-stage DPI free adjustment, suitable for playing games, working and studying.
The 165 ° arc design makes it fit the hand very well.
The innovative split rear wing design, the rear bracket and the chassis are integrally formed, which can effectively relieve wrist pressure.