Stainless steel combs do not harm the pet's fur, keeping your place clean.
Easy to operate, easy to use, and quick hair removal.
Comfortable and ergonomic non-slip handle made of eco-friendly ABS plastic for ease of use.
Unlike ordinary combing, this comb can be used to care for long or short hair varieties.
Regular use can promote the blood circulation of dogs.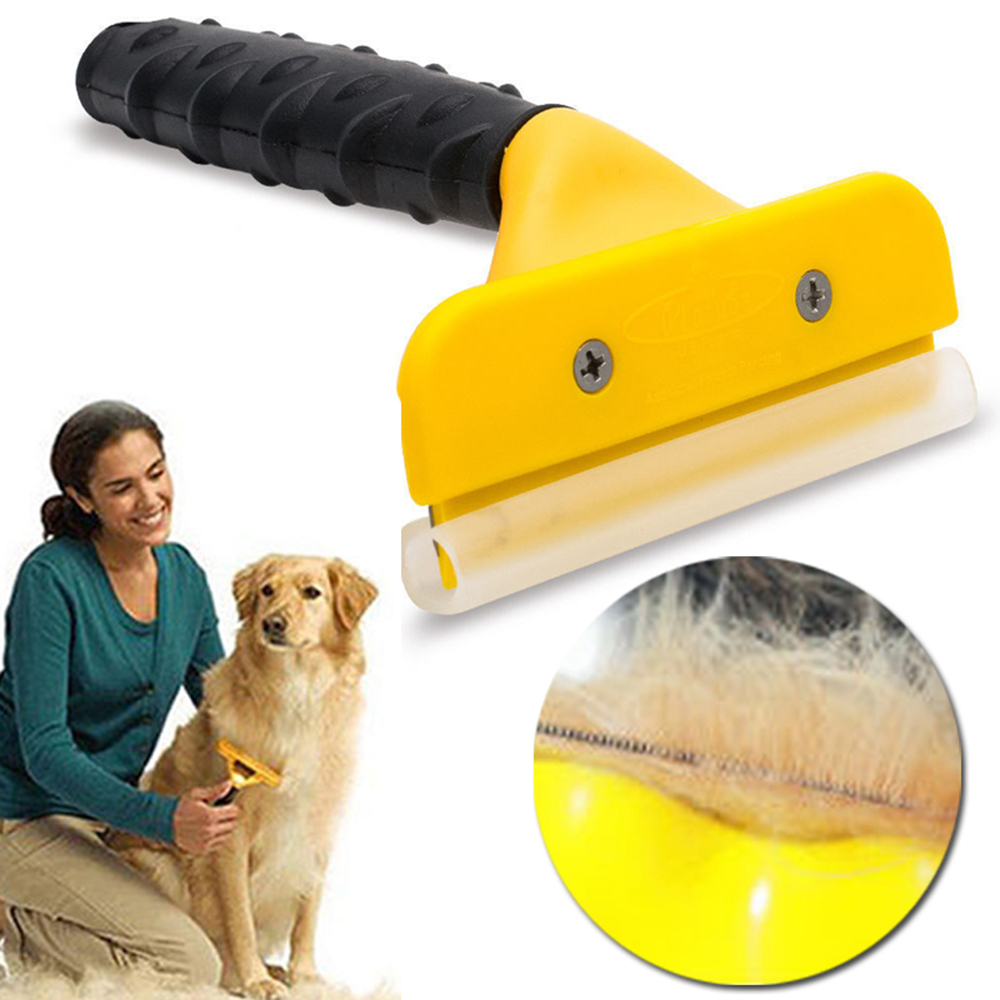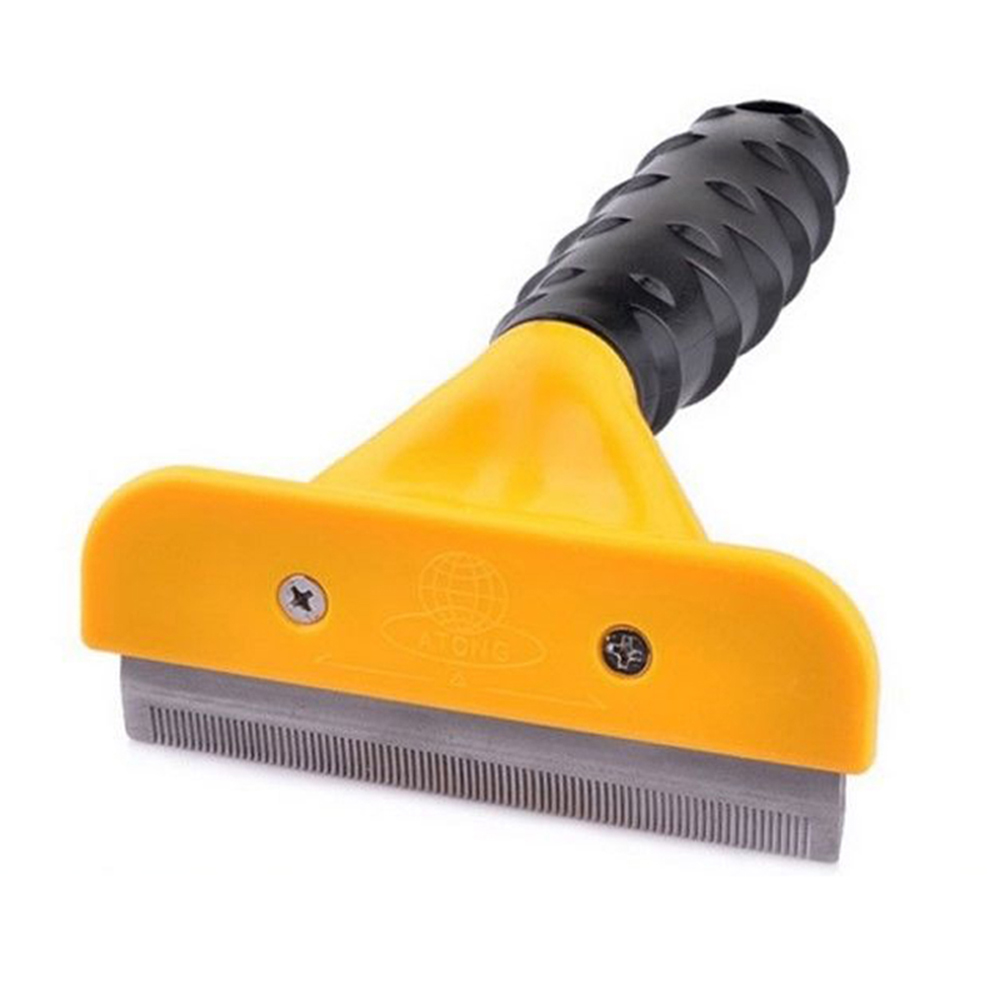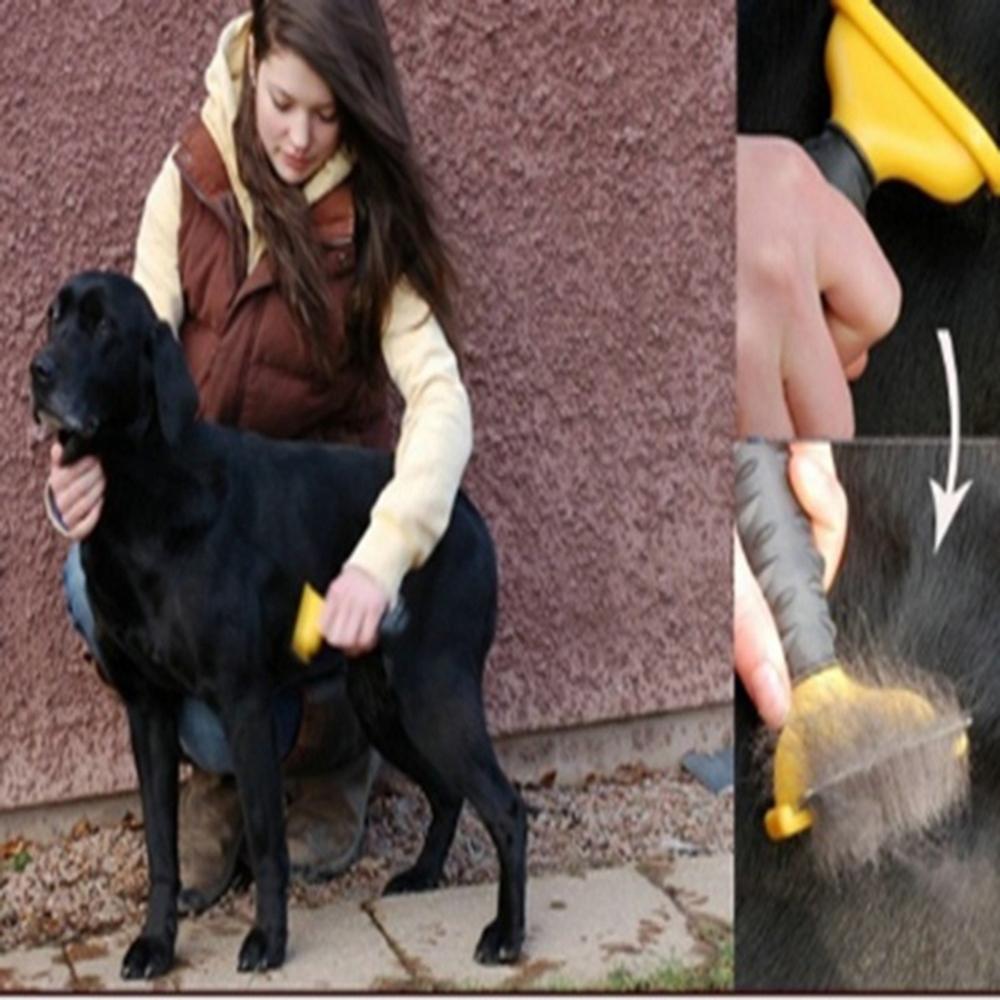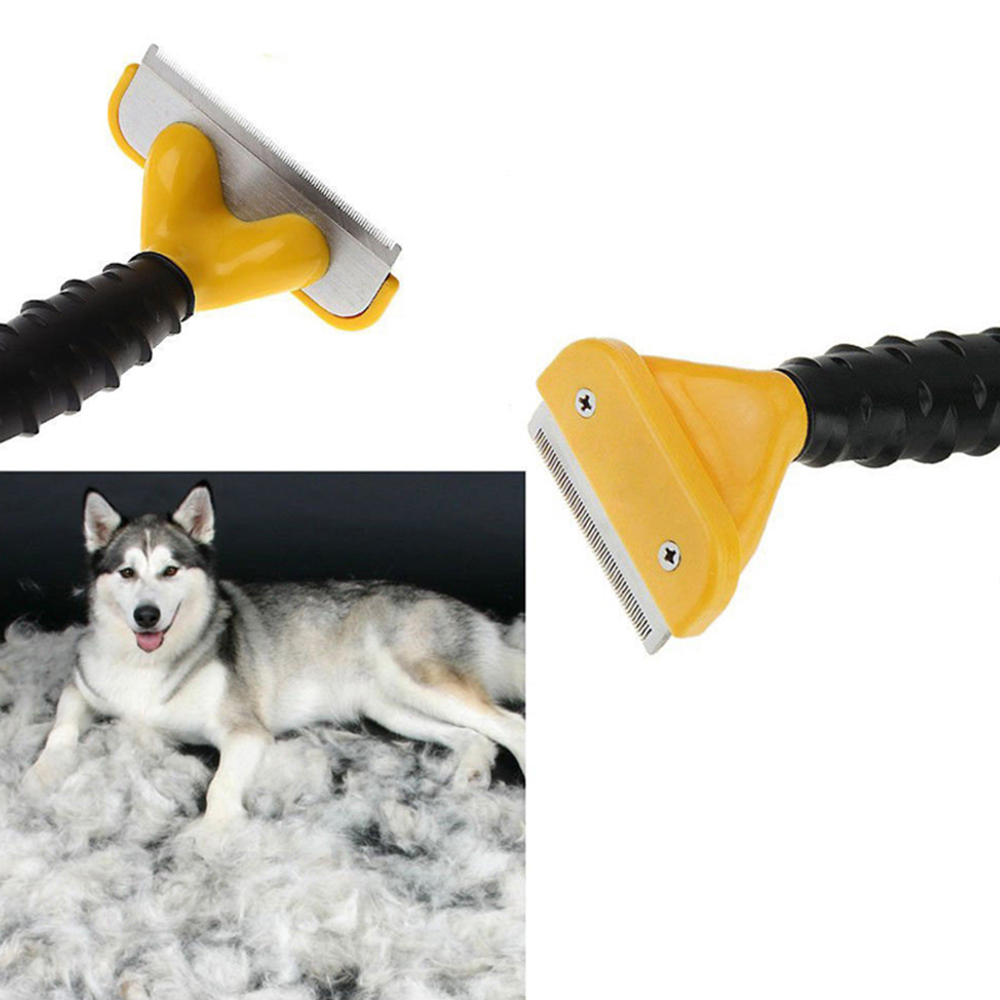 note:
1. Please use the pet hair if it is clean, not severely knotted, entangled and completely dry.
2. Please use in the easy-to-clean cleaning area to avoid hair scattering
3. Please cover the cutter head with plastic protection in time after use.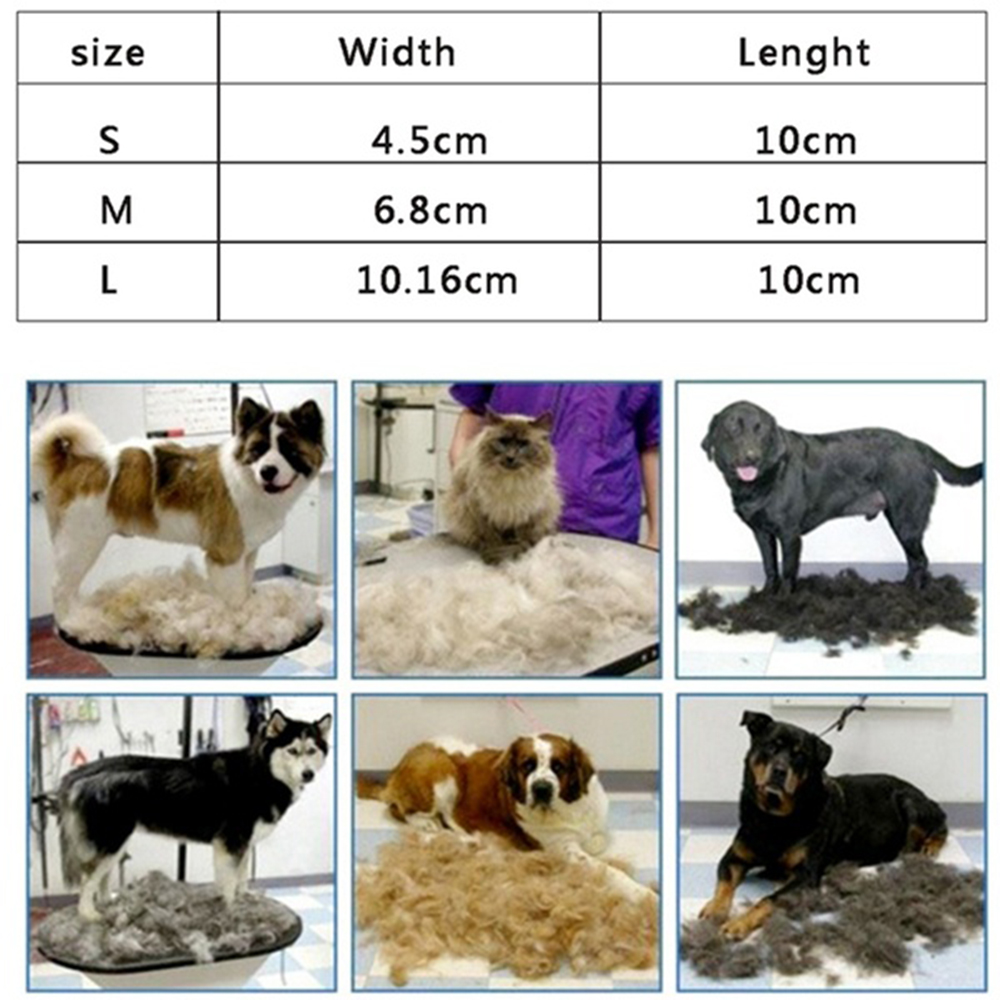 Medium : Width 6.6CM, suitable for medium dogs.
Large: Width 10CM, suitable for large dogs.
A mini blade that gently and effectively cuts the matted hair.
Reduces shedding up to 90%, gets rid of dead skin and keeps the health of family and pets.
Name: Pet hair removal comb
Material: ABS + stainless steel
Product Category : Comb Brush
Color: yellow
Specifications: L, M
1x pets  Grooming Comb