FREE Shipping orders +$49
$3 off orders +$39 coupon code :3OFF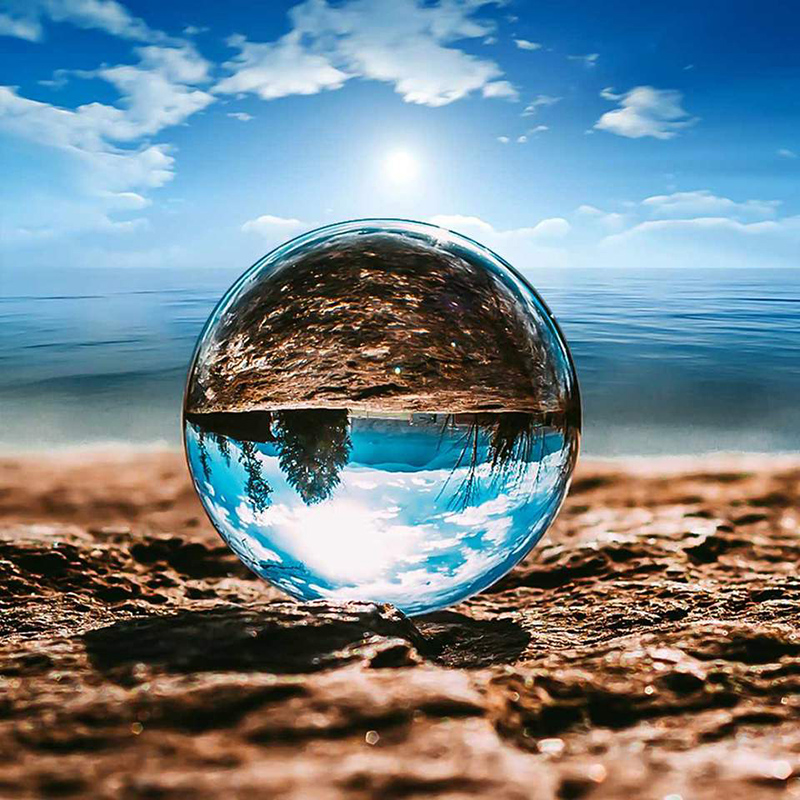 Meet the newest companion for your camera pouch! The Crystal Lensball. 
Next to the Lensball Pro, which is perfected in size to offer the highest quality picture, for people who are always on the move.
 A wonderful gift for all occasions.
This simple, yet astounding glass ball was made to put the background in total focus, and do exactly that in an elegant and simple manner! You can use the Crystal Lensball to take some of the most amazing pictures you'll ever see! It's a must have for your next adventure! Say goodbye to hassle of expensive equipment to take unique and stunning shots - the lens ball does it all. Unique ultra focused shots that don't break the bank!
The crystal Lensball ball is surely one of the most innovative and creative photoghraphy tools. No other tool beats the Lensball in terms of versatility. It can be used to get the absolutely most magnificent shots out of anything. Whether you like nature, street, art, wedding or any other kind of photography. In the end, nothing really is more important than what you can do ON THE FLY with your camera. The Lensball makes a perfect shot out of almost any moment. We're certain you will absolutely love it.
package including:
1 X Lensball Pro (80/70/60mm )
WE SHIP WORLDWIDE ✈