Name: Pet electric nail polisher
Material: ABS+PC
Product Category: Nail Clippers
Size: 1.19*5.55*1.61 inches
Weight: 4.3 ounces
The inner cover is easy to remove and easy to clean.
A strong matte head trims your nails for pets in a short amount of time.
After fully charged, the nail polisher can work continuously for more than 3 hours.
The noise of the product is small and it will not scare your pet when it is worn.
Safe and effective for pet safety, lasts up to 5 seconds and you support
It is proposed to adjust the polishing angle in time.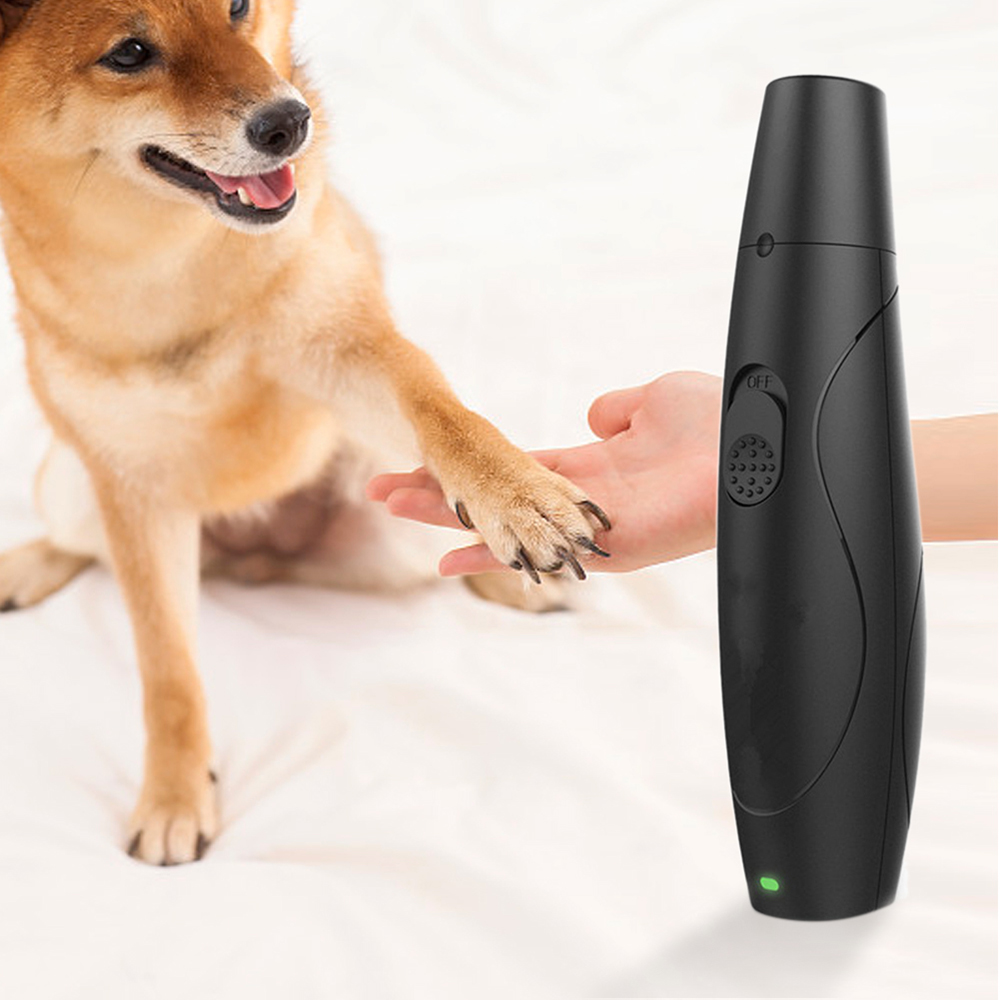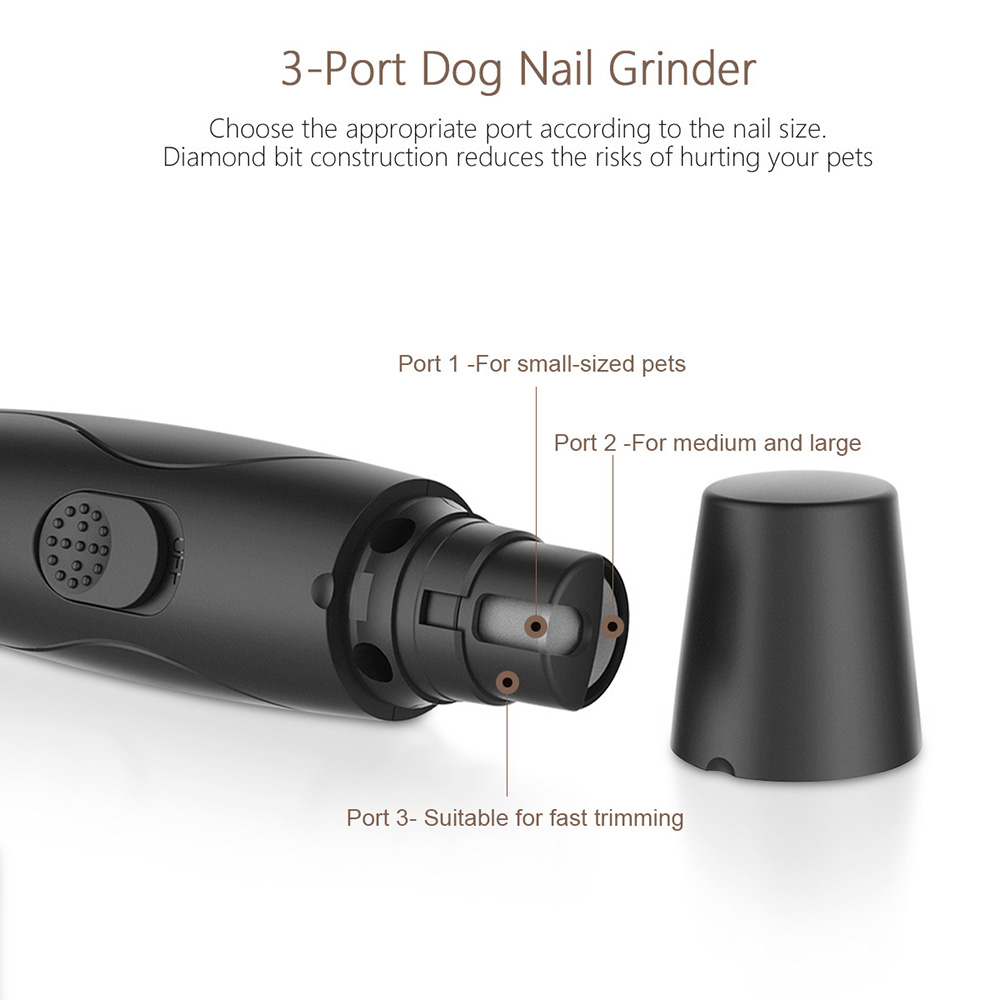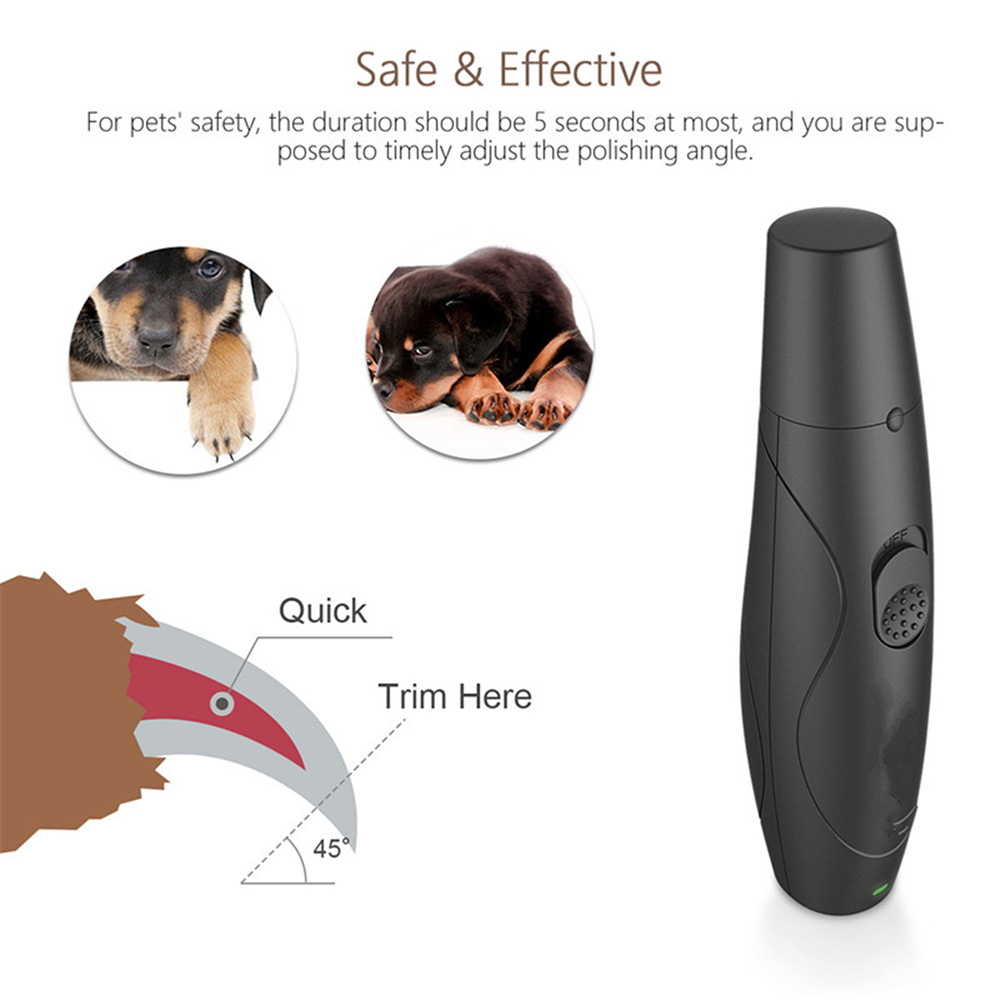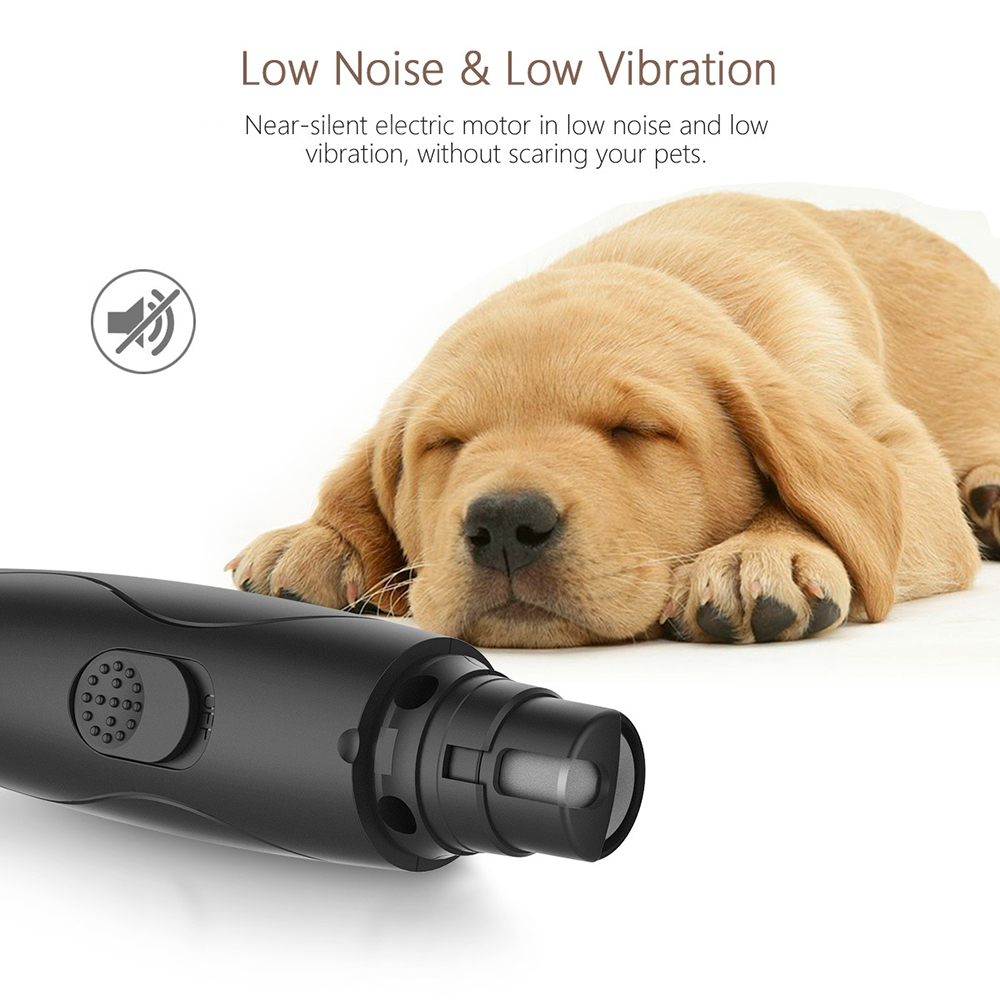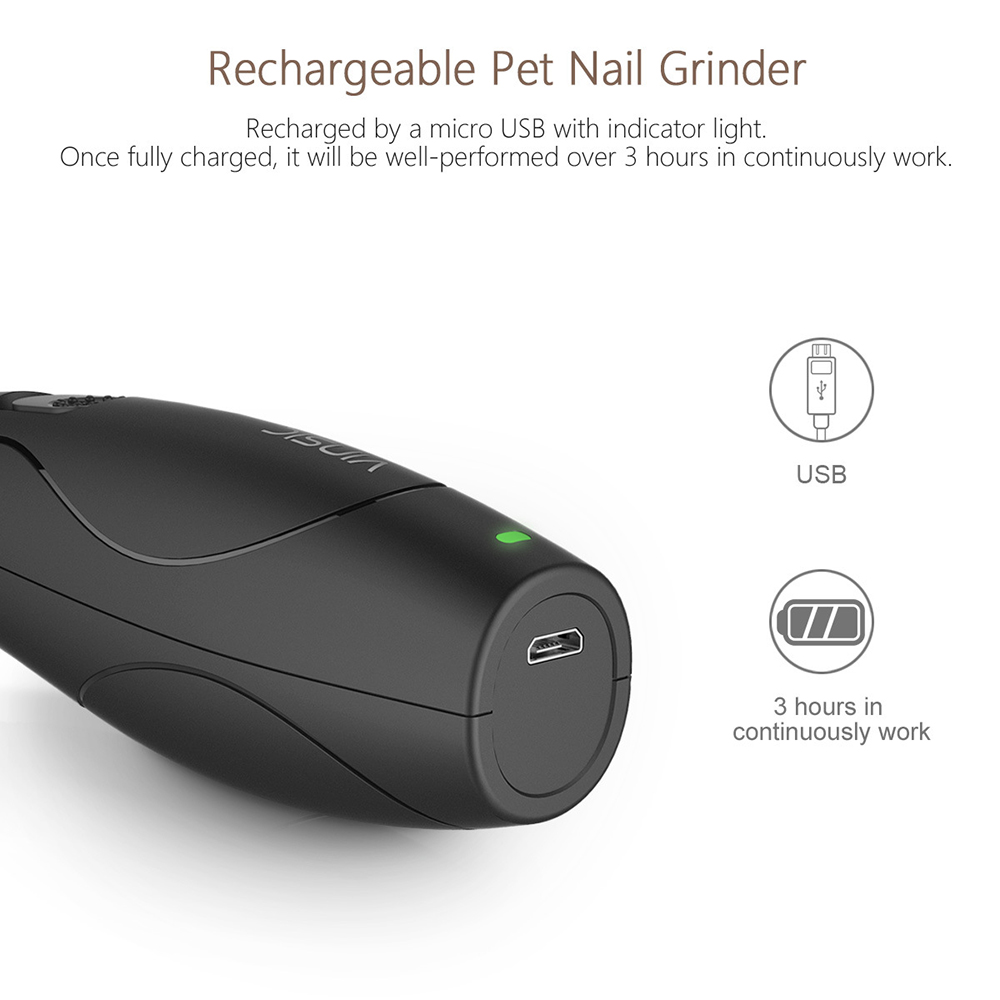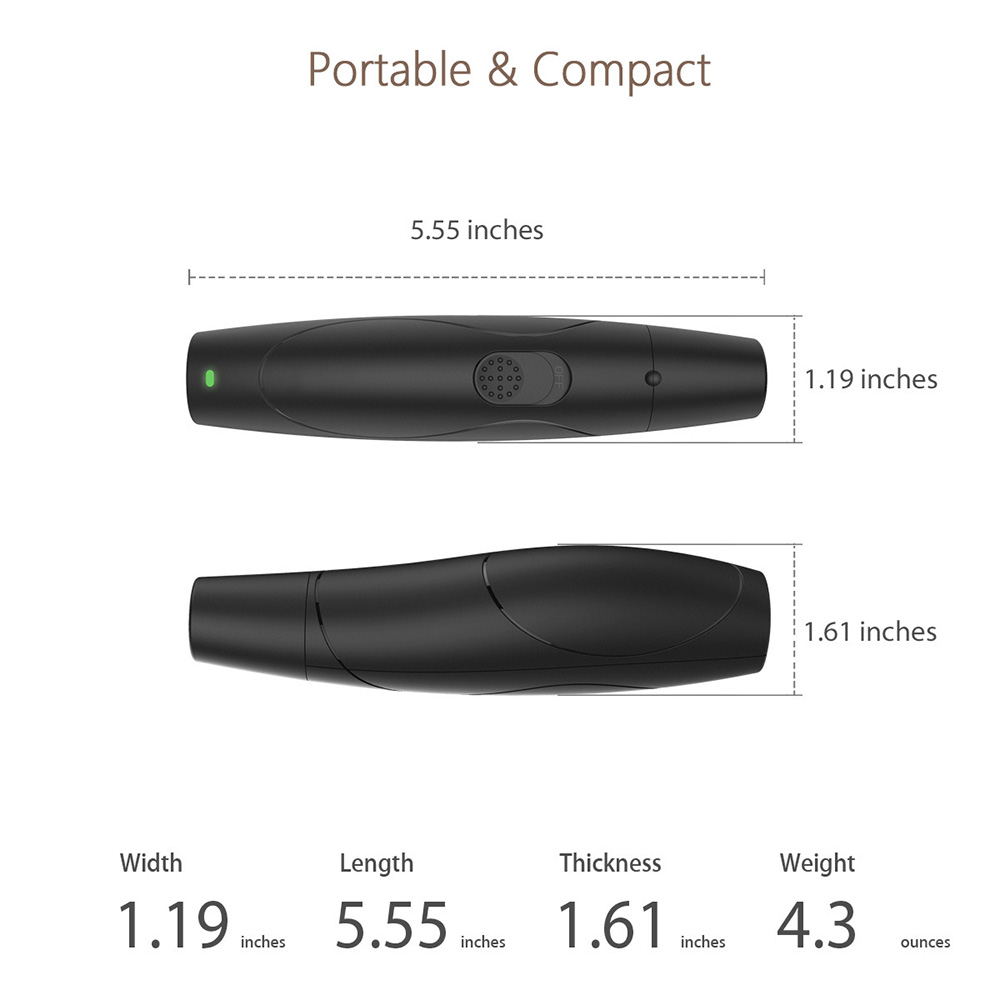 Features:
1. There are three nail holes: choose the nail hole that suits your pet's nail size. If your pet's nails are large, you can cut short pet nails with nail scissors first.
2. The diamond sanding head is safer and more effective than the nail clipper and does not need to be replaced.
3. Rechargeable design, regular Micro USB charging port, convenient charging, with charging indicator.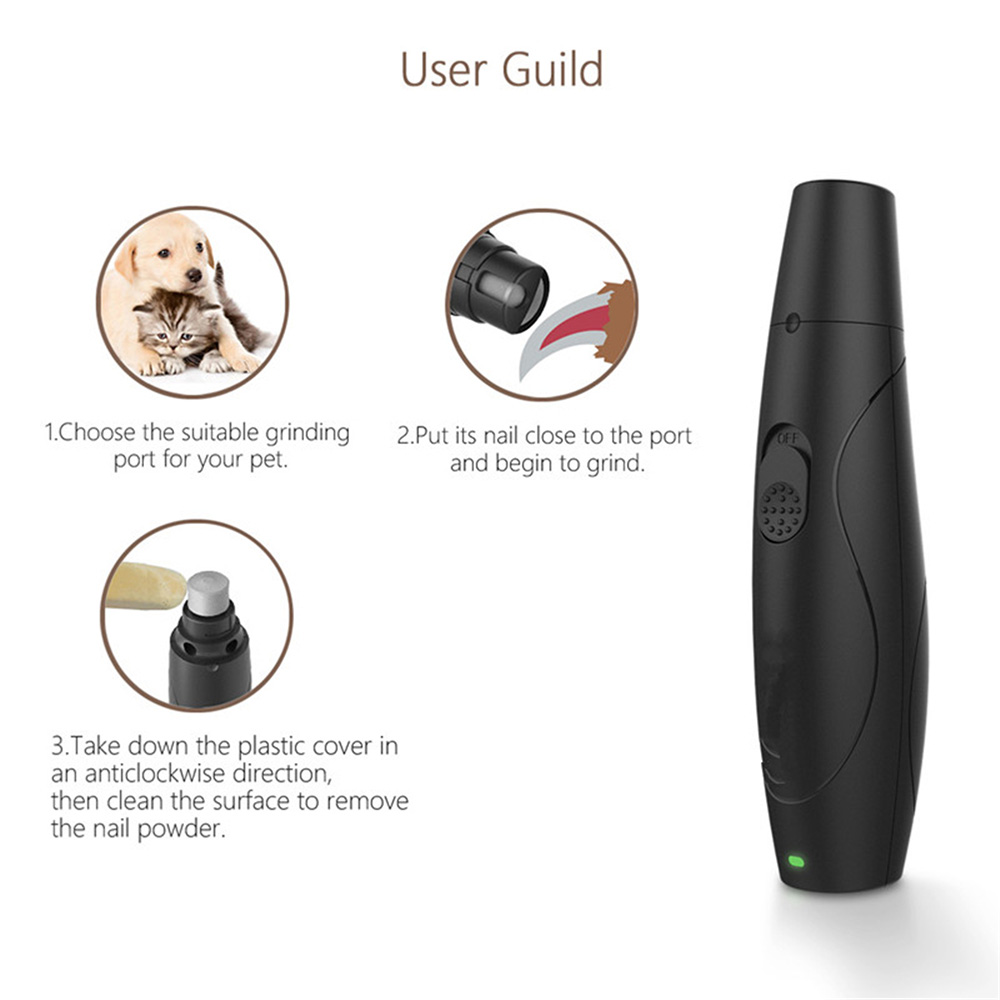 Notice:
1.If it is the first time to grind a pet, it is recommended to cut off the long or sharp nails of the pet first, but do not cut too much to avoid bleeding.
2.For the safety of pets, the duration of the nail polishing does not exceed 5S, and the grinding angle should be adjusted in time.
1 * pet nail polisher