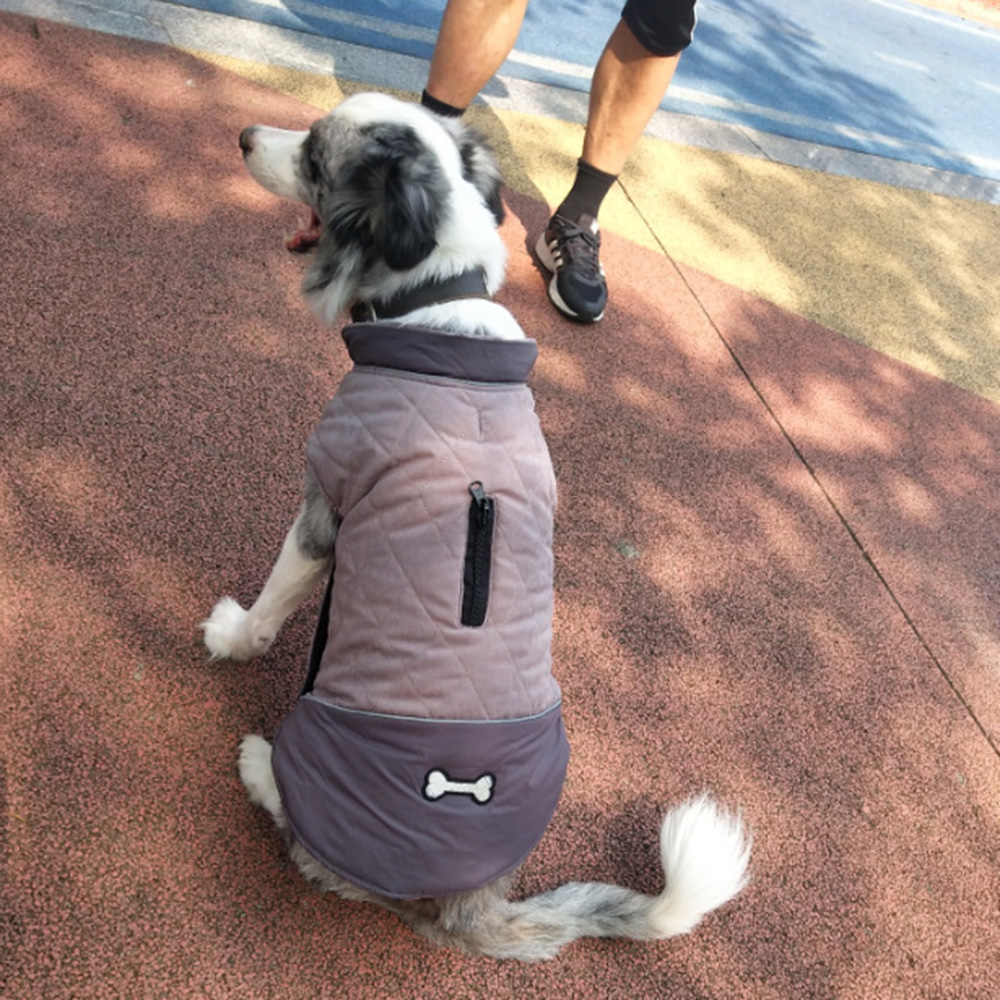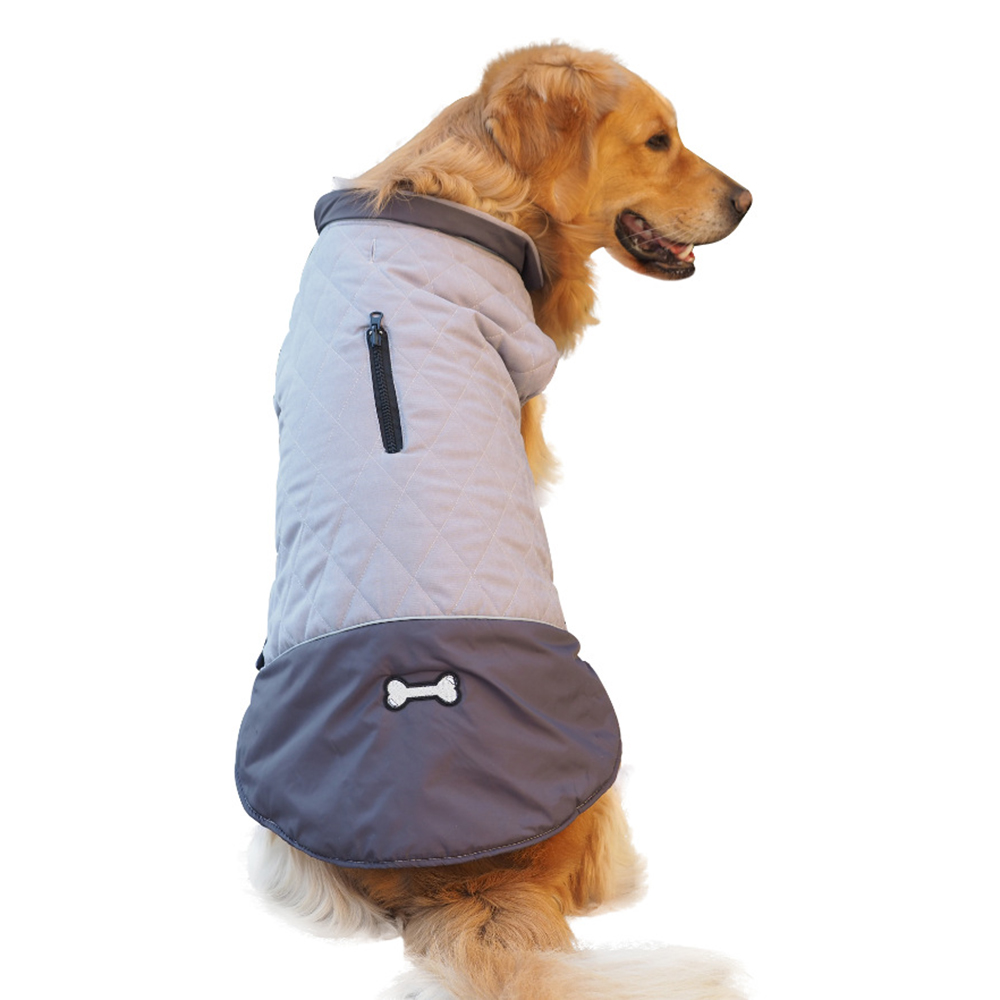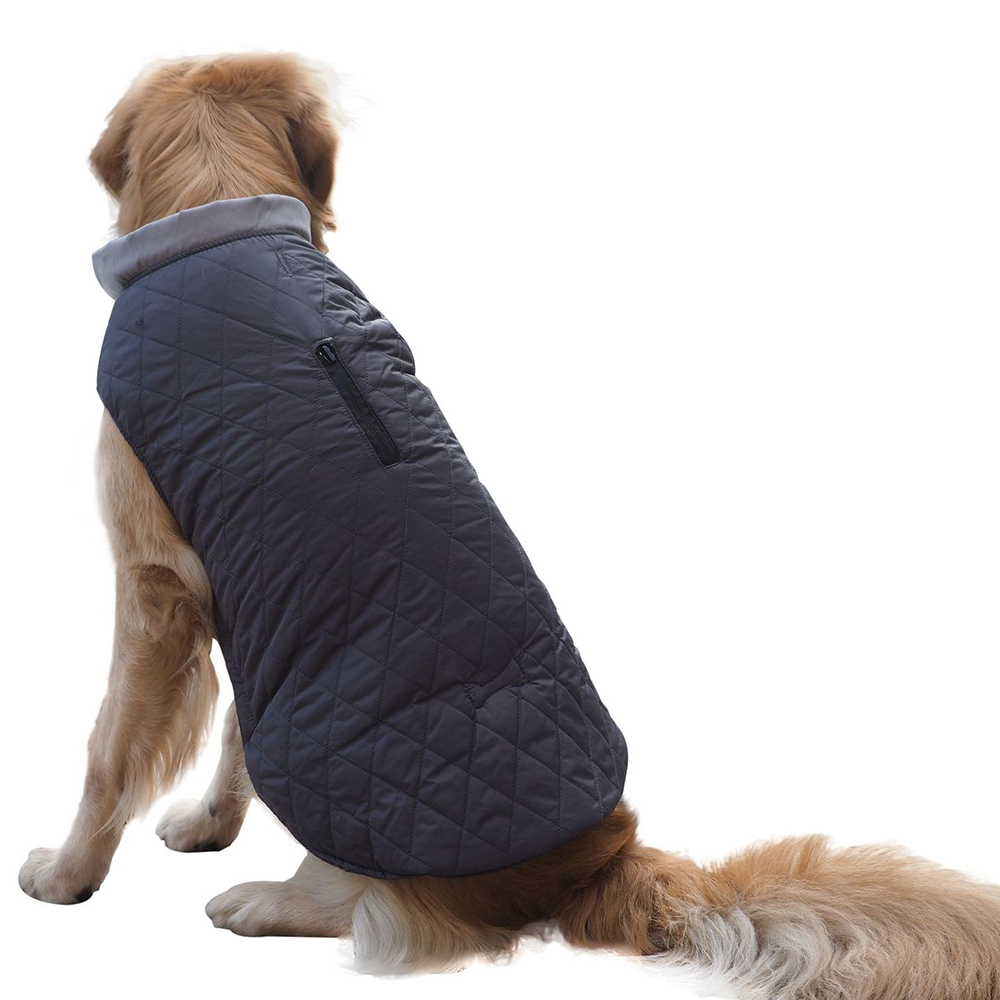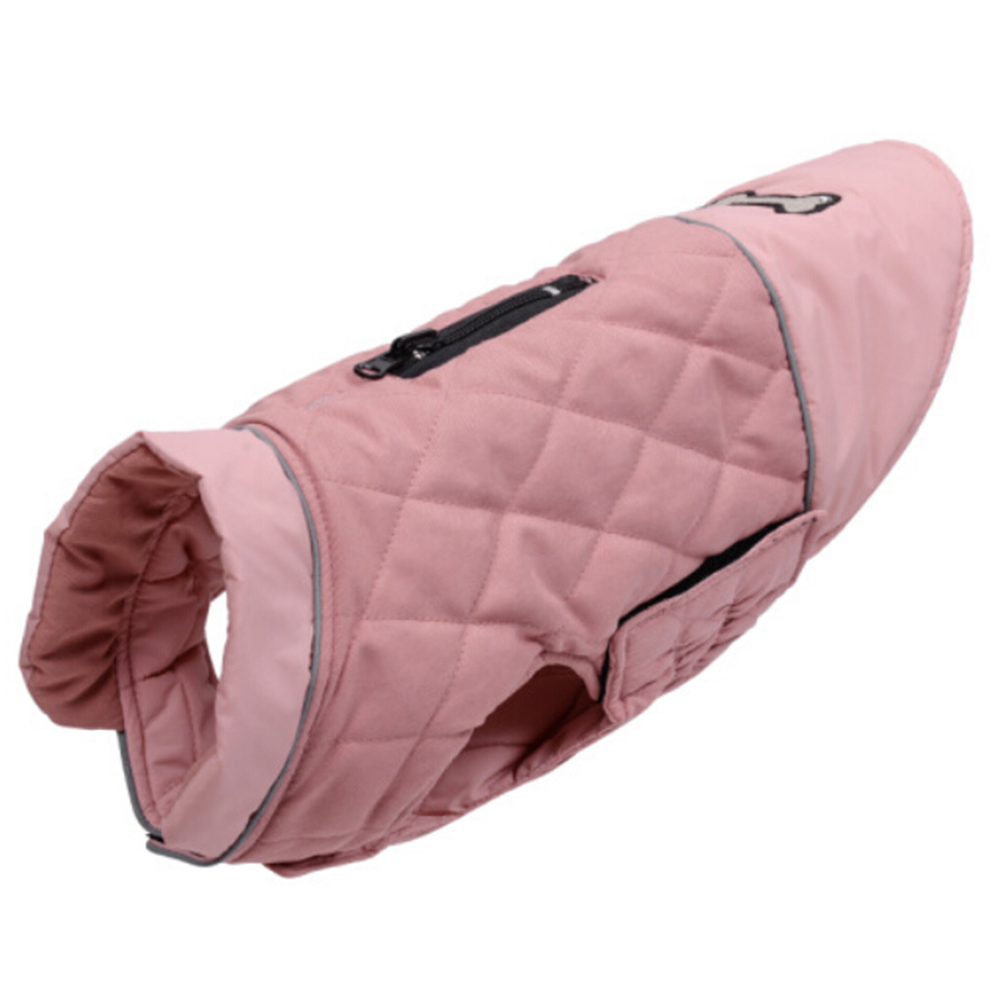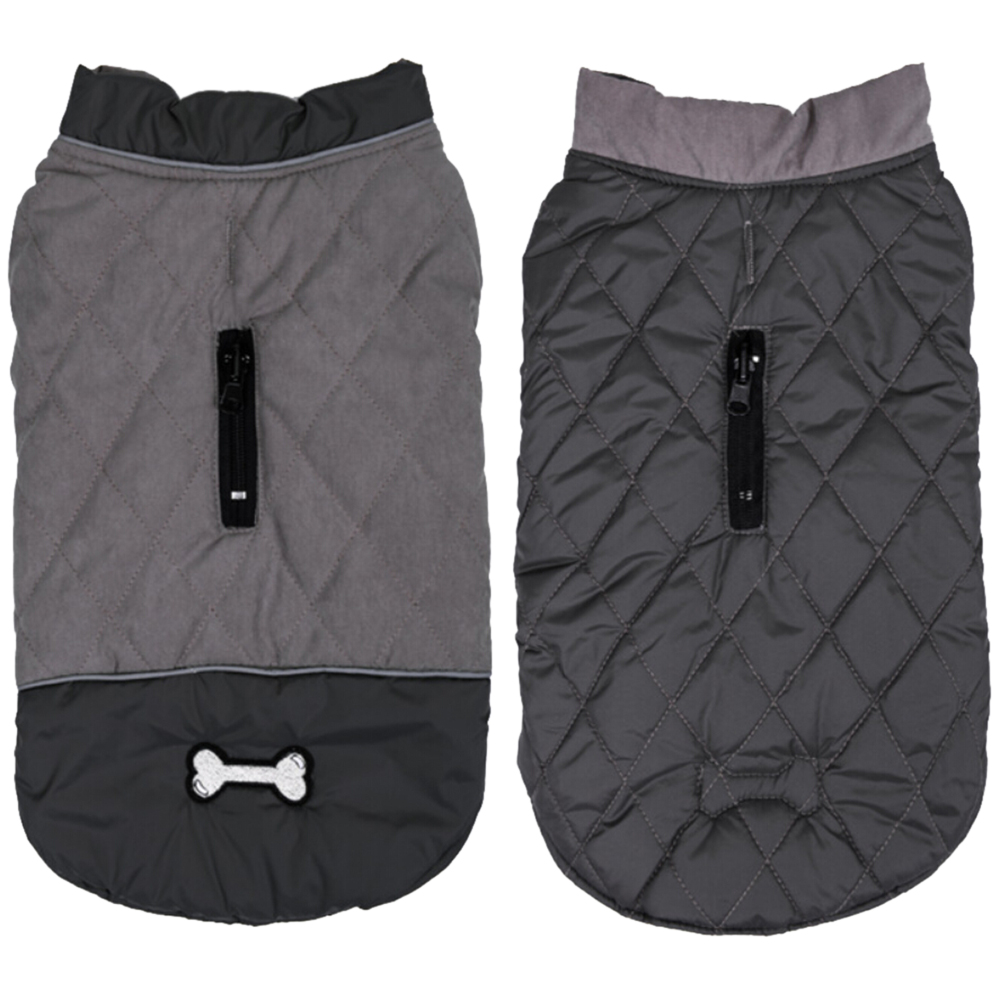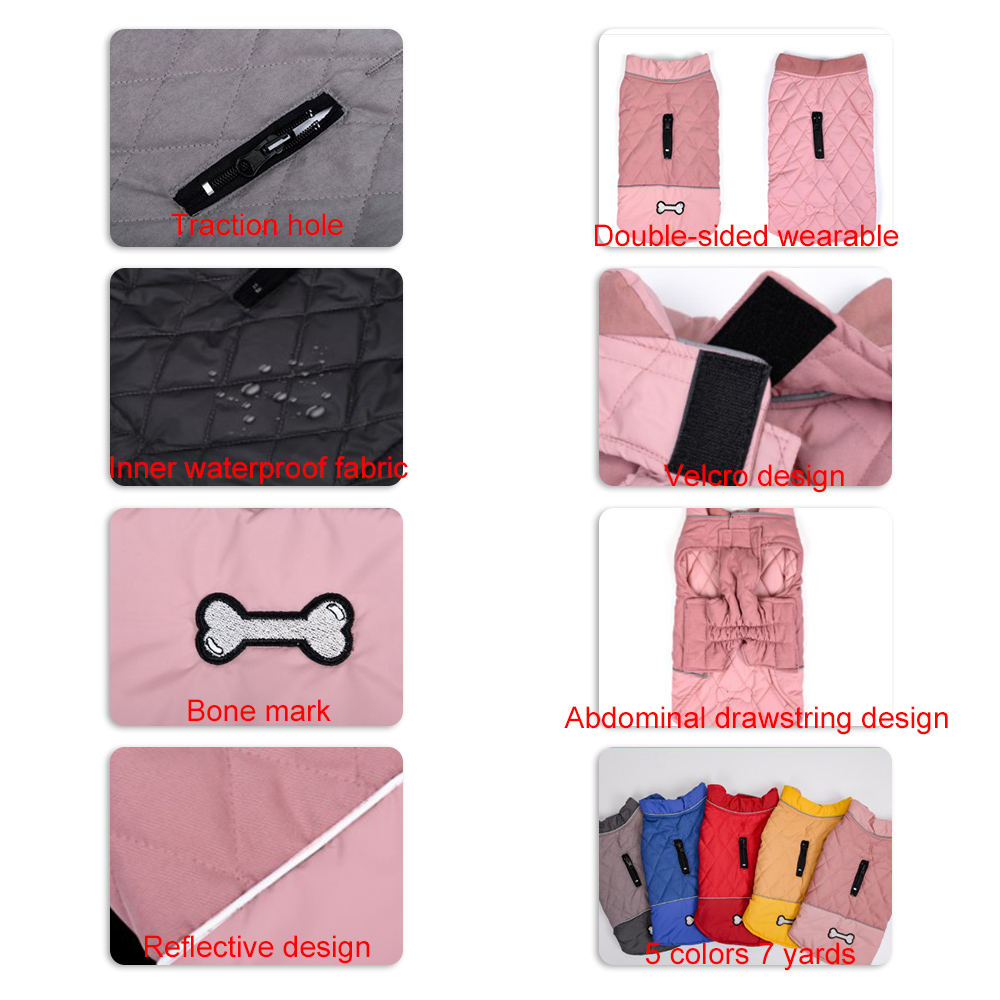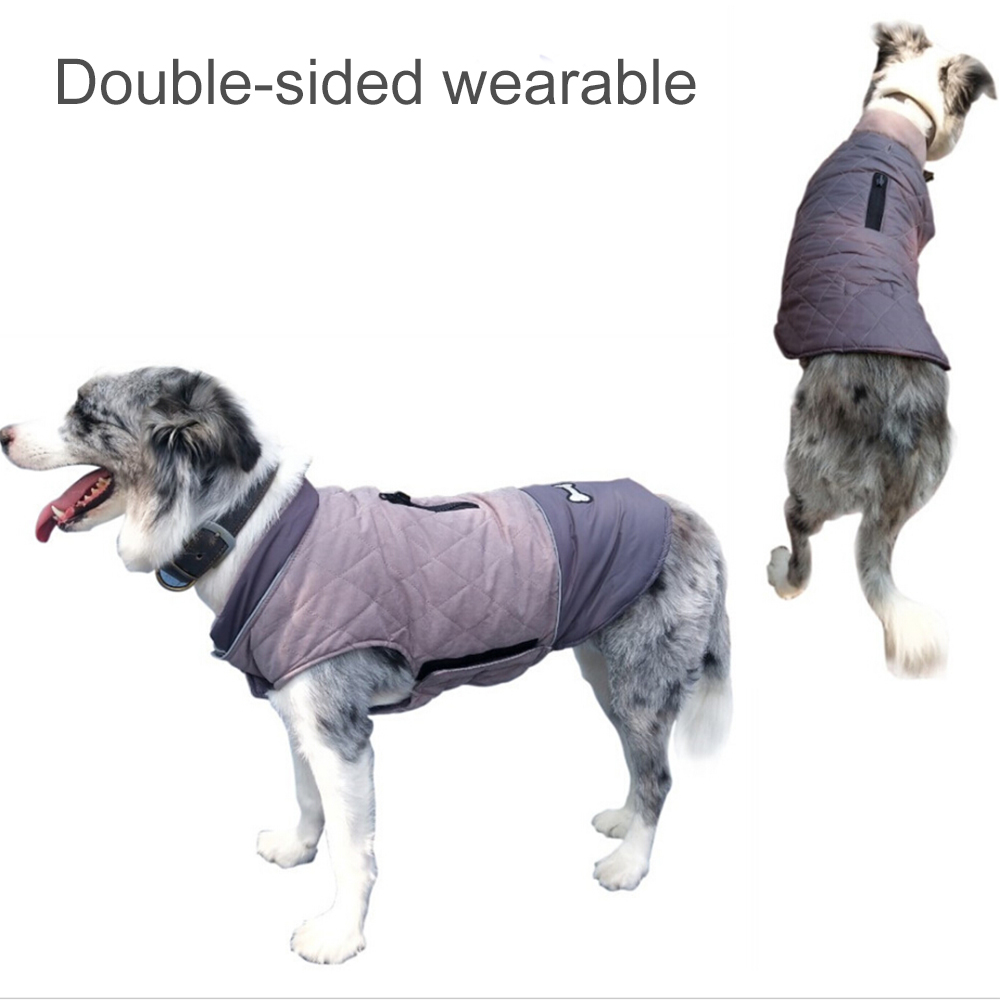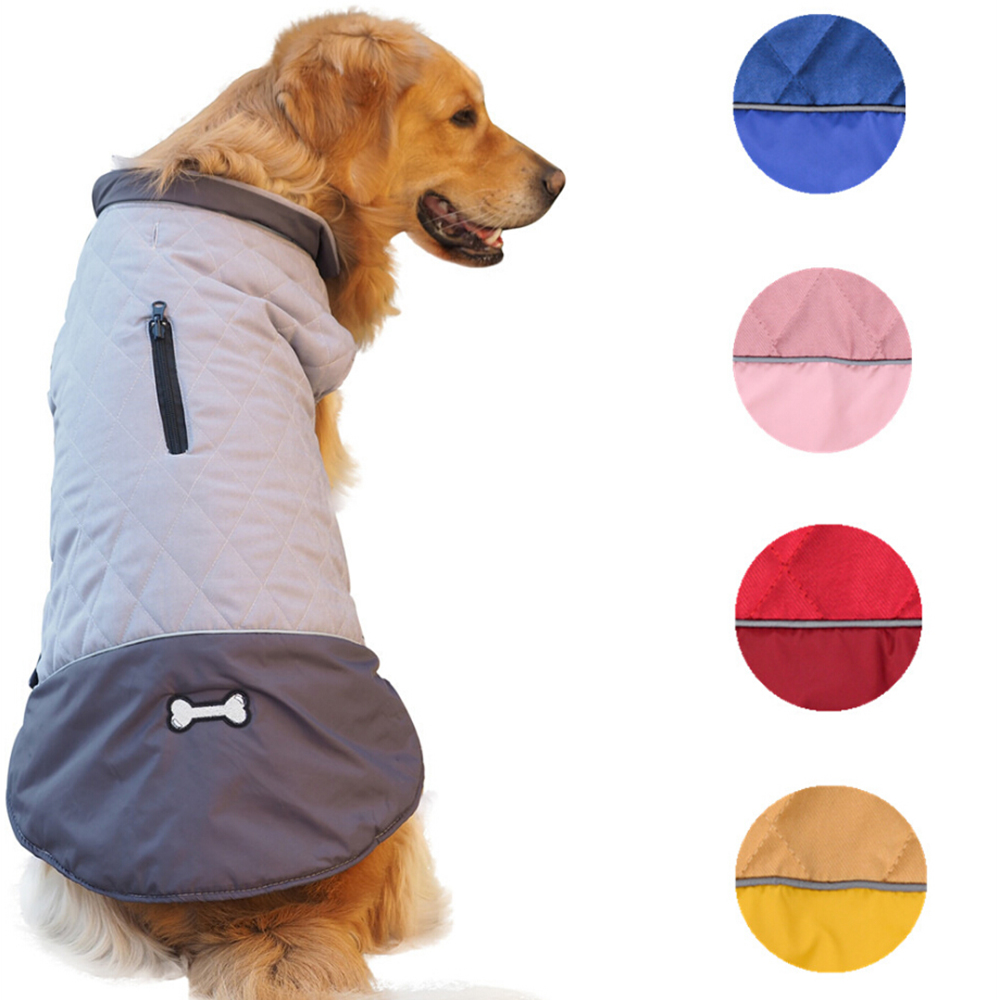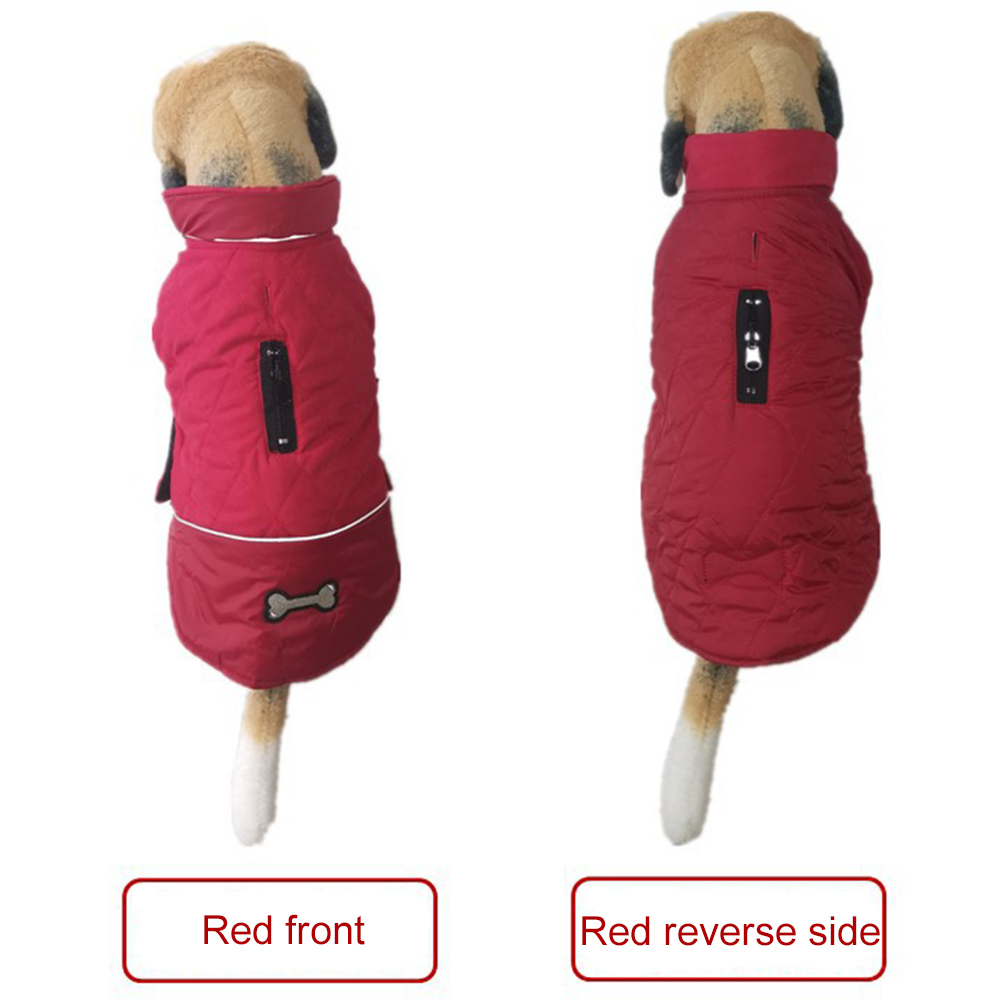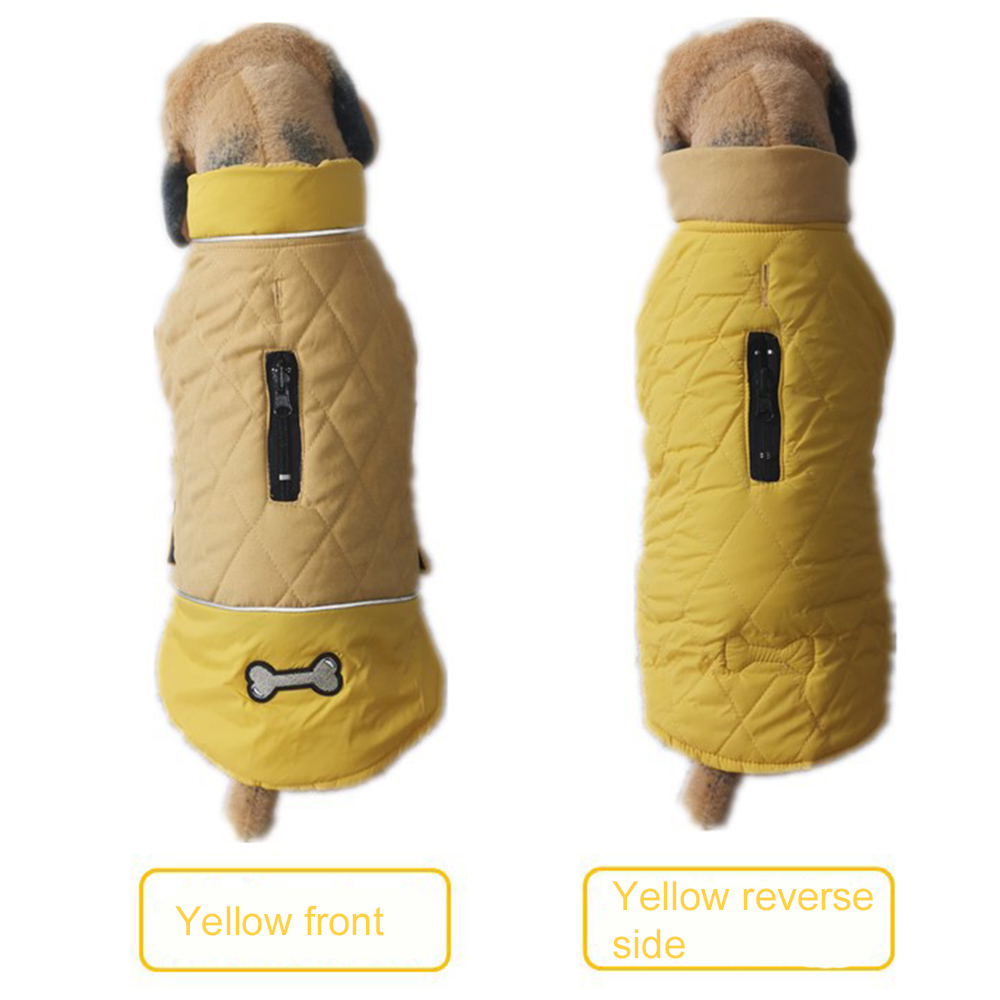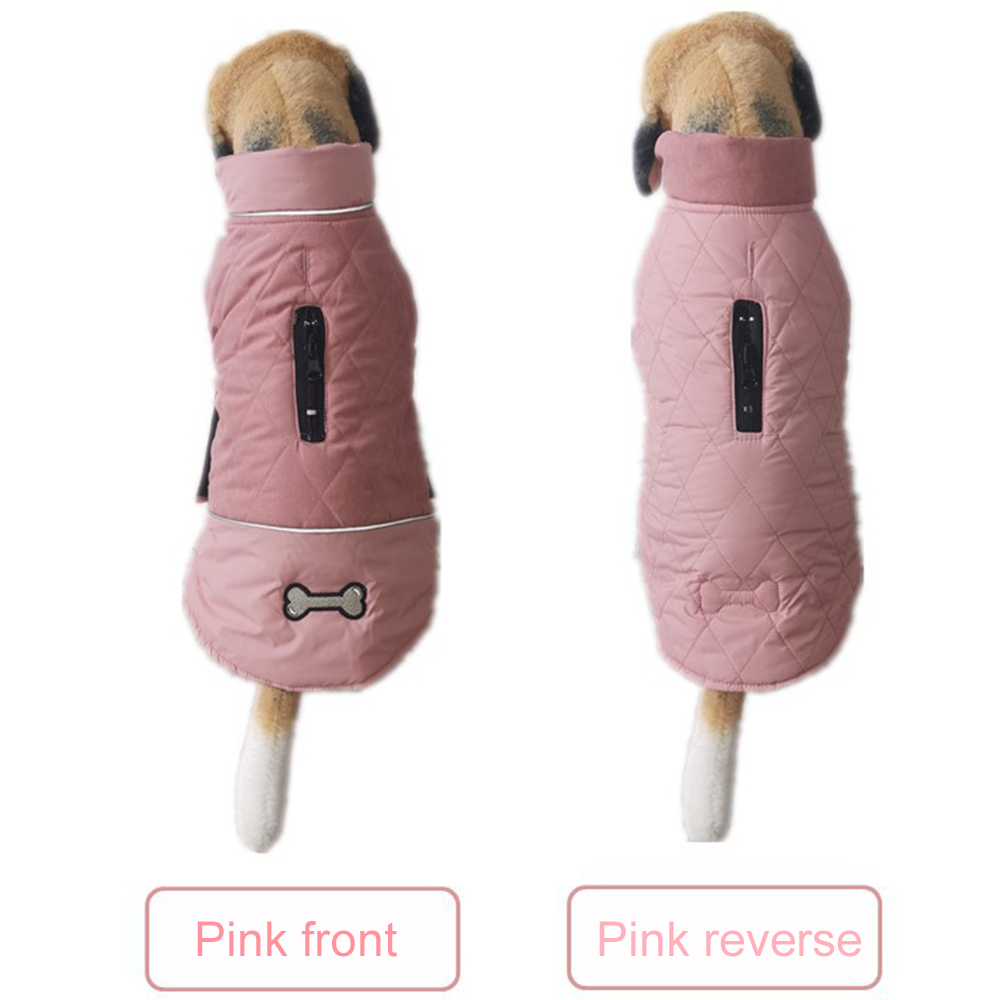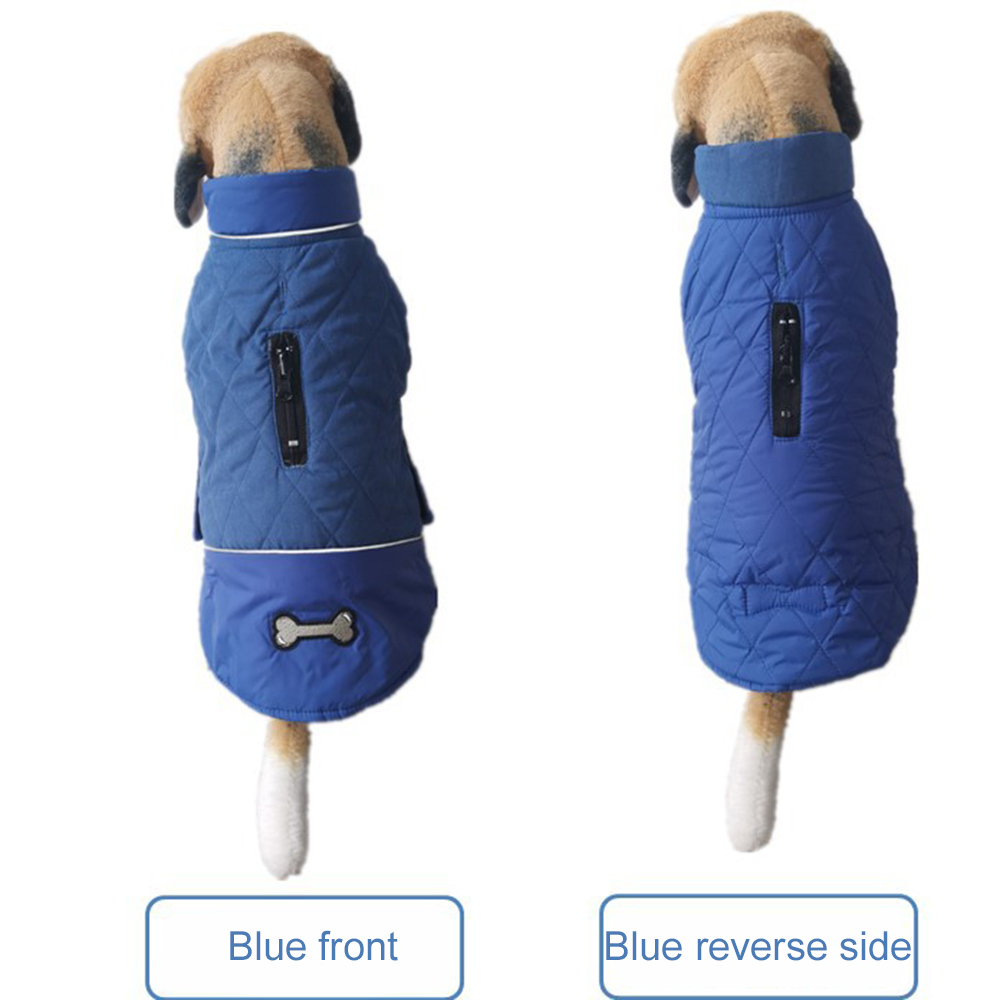 ★High-quality fabric: inner waterproof fabric, quilted waterproof fabric inside, better warmth effect, double-sided wearable, front side with the same color, simple and layered, solid color quilted waterproof fabric, a dress can Wear 2 styles.
★ Traction hole design: back opening and zipper design, suitable for most chest straps, cute bone pattern design, make clothes more distinctive.
★Reflective design: Reflective strips on the collar and back, safer at night and rainy days, velcro design, velcro design on the abdomen and collar for easy wear and tear.
★The abdomen is designed with a drawstring, which not only fits more but also adjusts the size of the bust.
★ A variety of colors and sizes, fashionable, fabrics with prismatic lattice cotton, while keeping warm, the cotton inside is not easy to integrate.
Features:
It can be worn on both sides, the front is the same color, and it has a layered feel. The reverse color is pure cotton and the other style is 2 styles.
Double-sided zipper design, lining cotton, warm and non-sticky.
The abdomen is elasticated for a closer fit, warmer, and the back bones are dotted with features.
Reflective strips are placed on the back and collar for safe travel.
A variety of colors and sizes, fashionable.
Product parameters:
Material: polyester + cotton
Product category: cotton clothing
Style: Europe and America
Applicable gender: universal
Color: blue, gray, pink, red, yellow
Size: XS, S, M, L, XL, 2XL, 3XL
Packing size: 44 * 33 * 5cm
Package weight: 60~208g
Note:
If the size is between 2 sizes, it is recommended to choose the big one.
The size of the dog's bust is not equal to the size of the clothing bust.
Dog bust size + should be reserved = clothing bust size.
The thin bust is 3-5cm larger than the dog's bust, and the thick winter bust can be 5-7cm (large dogs can put more allowance than small dogs).
All size information is for reference only. There may be gaps due to different batches. Please refer to the actual product received.
1*dog suit