Product description:
Say Goodbye To Traditional Chemical Pesticides!
Mites are also attracted to warmth and, as a result, will gather under warm mattresses and couches during the summer.
Every single dust mite produces about 20 waste droppings daily and these droppings contain proteins that many people are allergic to.  
Natural Mite Eliminator is formulated with natural ingredients that can kill mites and their eggs immediately.  
It works by luring them in by a special scent and kills them with natural insecticides.  
This natural mite eliminator is your healthy alternative to chemical pesticides that can have harmful ingredients!
Features:
1. Natural acaricide, eliminate nasty bed bugs and mites, lest they harm you!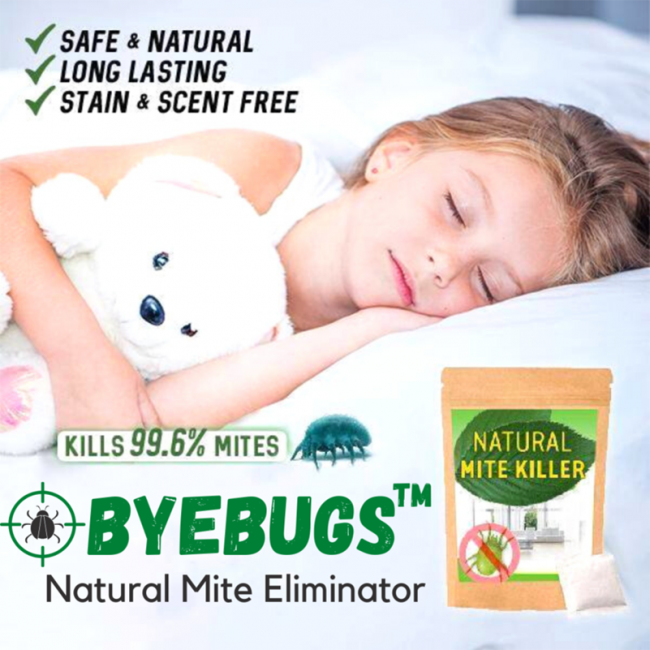 2. Using natural plant ingredients, effectively kills mites. Can replace chemical pesticides containing harmful ingredients!
3. Powerful Acaricidal Effect: Kill mites and their eggs immediately after contact.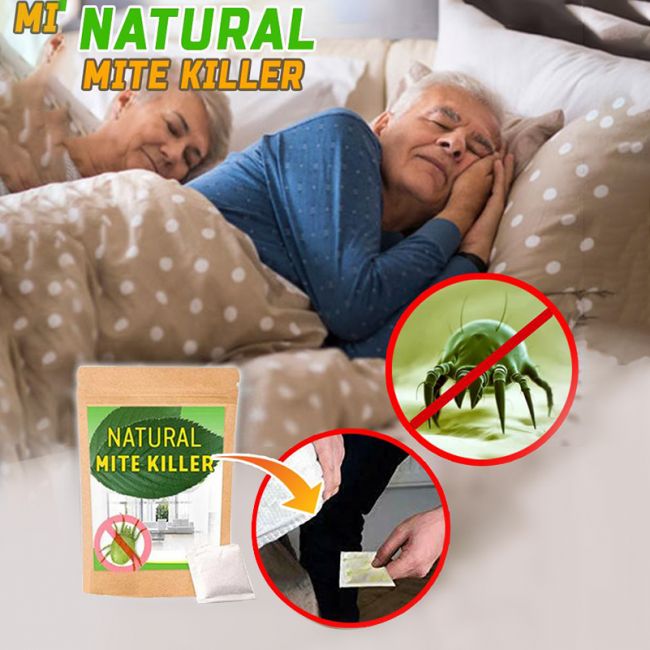 4. Kill all types of mites: Effectively kill bed bugs, dust mites, spider mites, russet mites, powdery mildew, aphids, fleas, mold spores, and their eggs.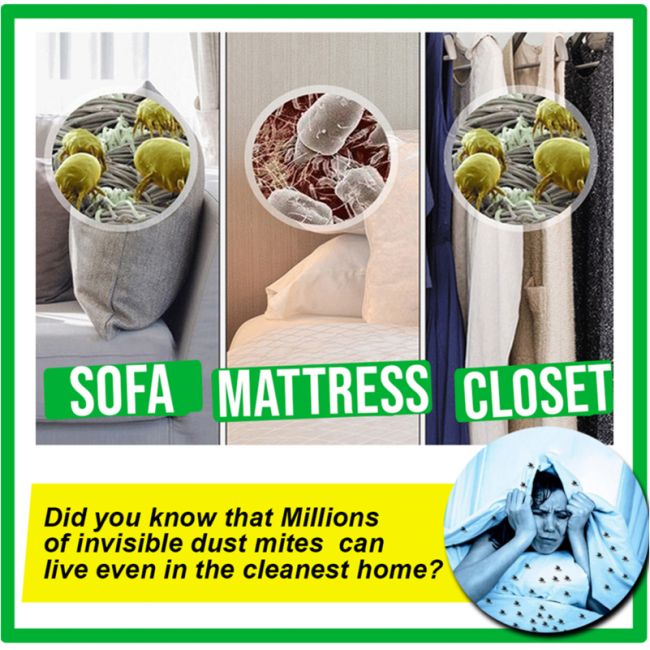 5. Safe ingredients: Using natural herbs such as mugwort leaves, hypoallergenic, no harmful substances, harmless to children and pets.
Parameters:
Product name: Acaricide with natural plant ingredients
Product material: Wormwood, Basil leaves, Ceratoides,Green peppercorn, Citrus leaves
Product size: 21*15cm
Product weight: 76g
Package includes:
Natural antibacterial and acaricide *10