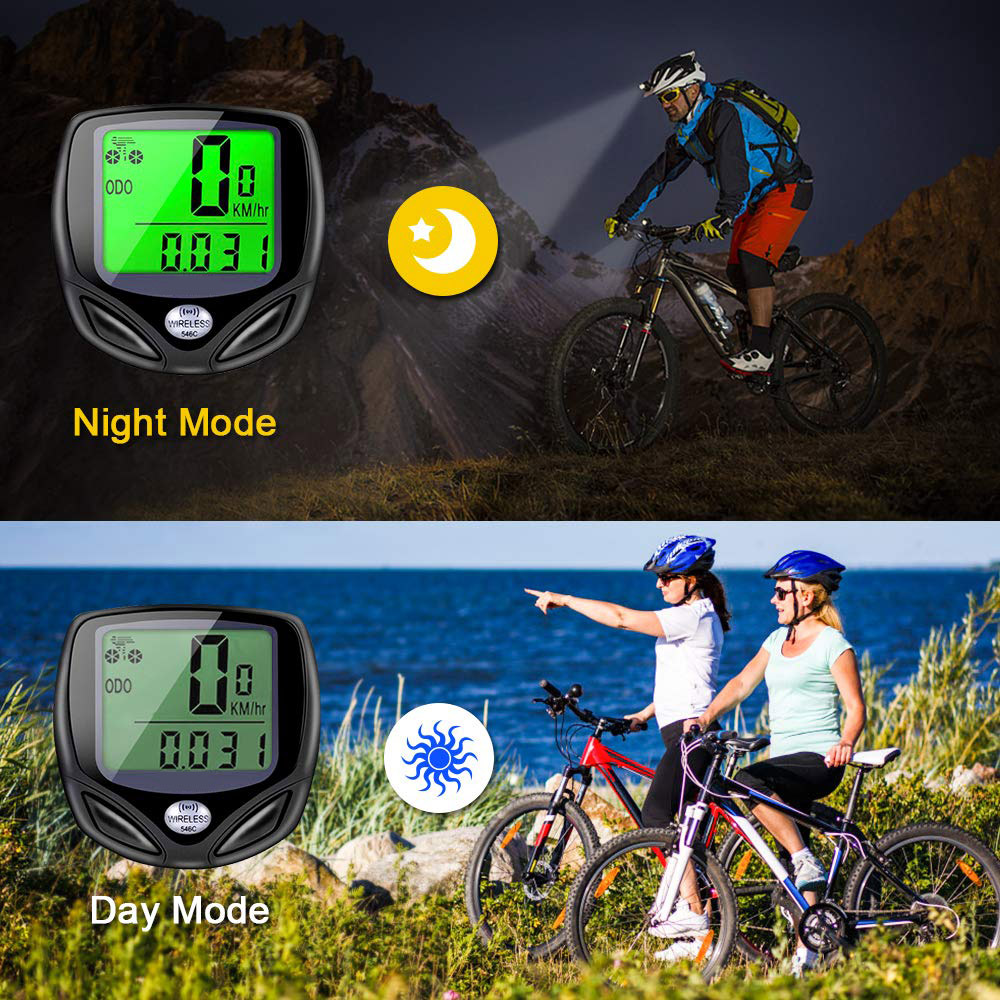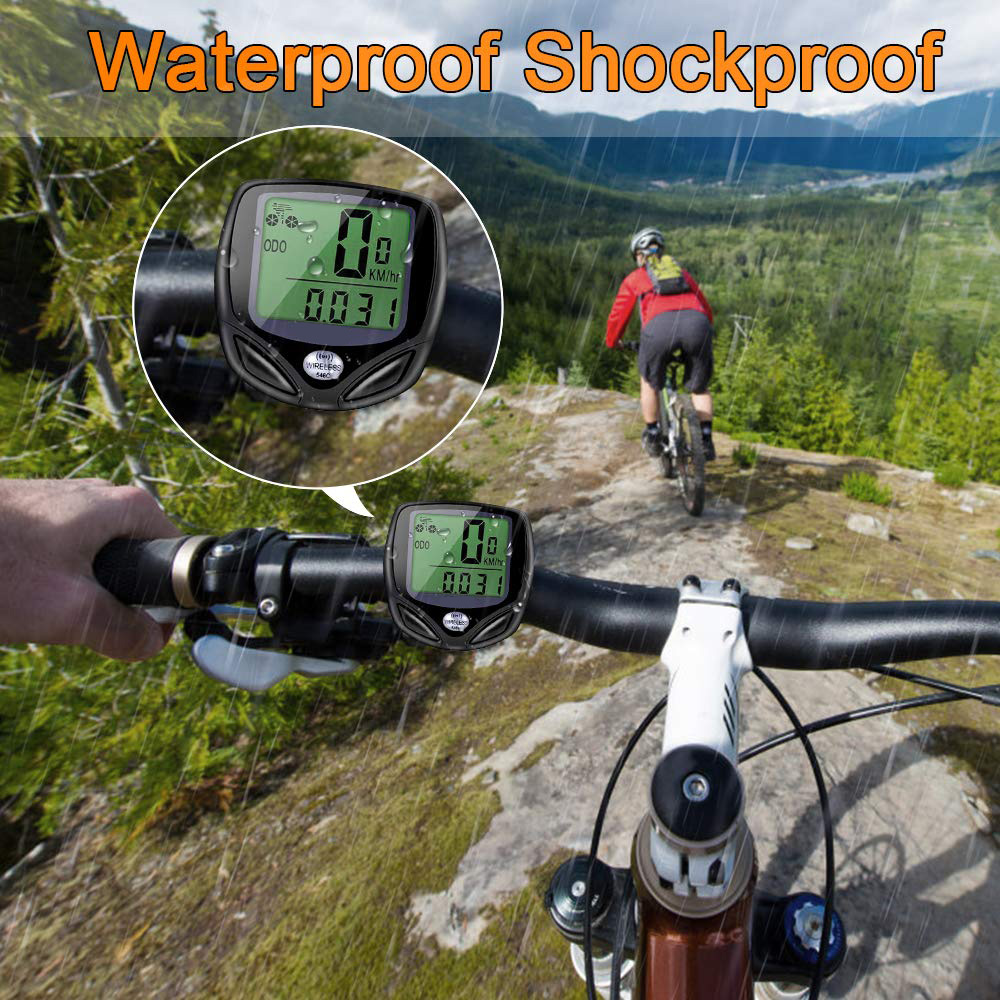 1.[Multi-function]: The bicycle computer wireless 16 functions can meet your different driving needs. It can provide driving data such as actual speed, odometer, average speed, maximum speed, driving distance, driving time, low battery, wire remote control, temperature, comparison, maintenance alarm.
2. [Wireless and waterproof]: The bicycle's tachometer is wireless and waterproof, which makes the bicycle computer more comfortable and durable, without worrying about rain. This bicycle computer can be used even on rainy days, just by cycling or after drying.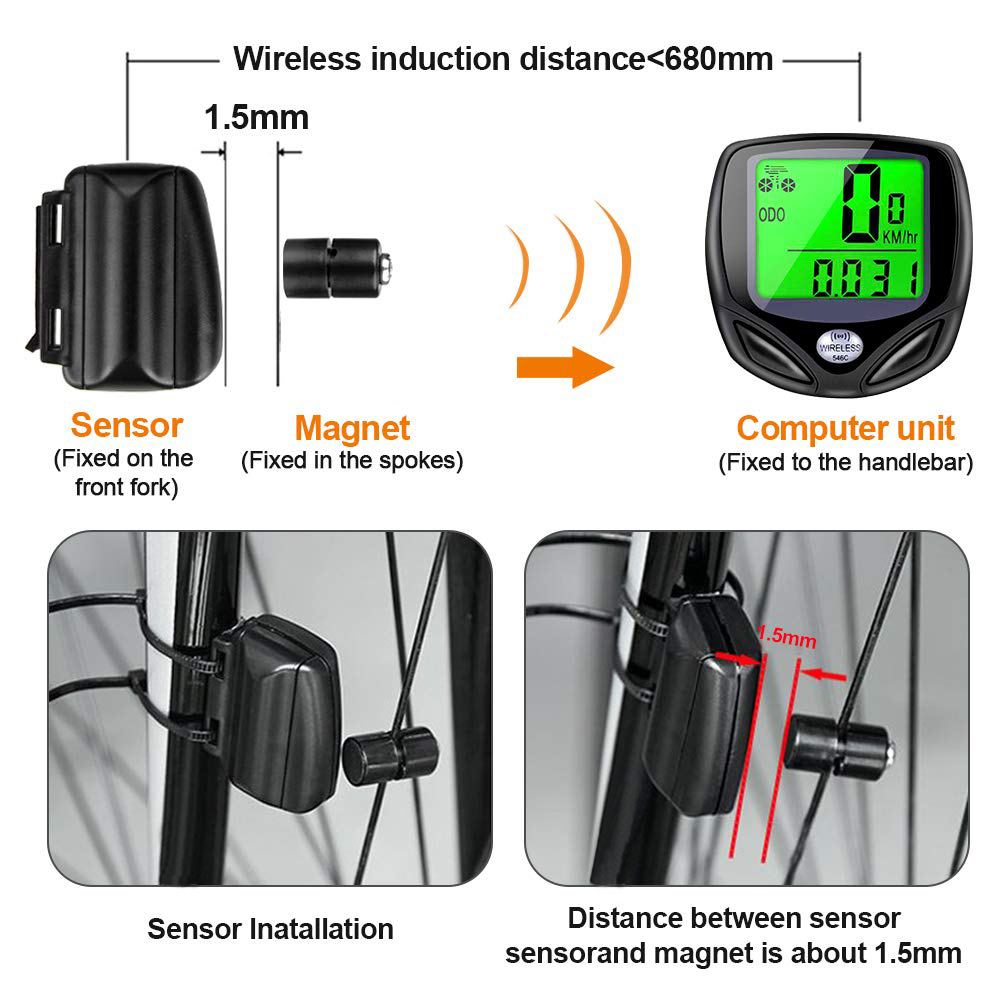 3.[LCD display]: The LCD digital display with green backlight is large enough and clear, the bicycle computer will switch in day or night mode, and the display can be read remotely even in the dark to ensure that you can easily Read statistics.
4. [Easy operation]: Practical, fast, and record speed and kilometers without delay. With just one touch, when you drive again, record this bike computer and start your driving time directly.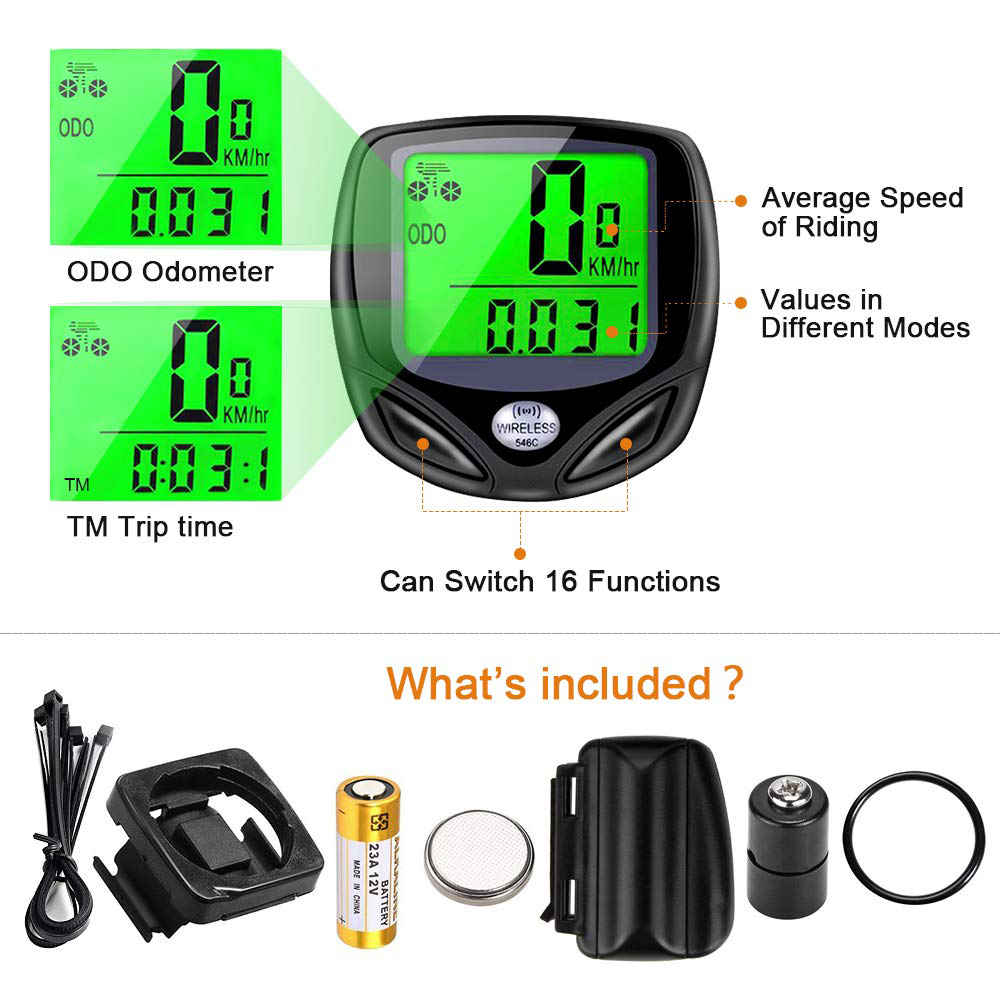 5. [Applicable]: Suitable for all bicycles, road bikes, mountain bikes, folding bikes, etc. It can also be used for hiking, climbing and other outdoor activities.
Features:
This new bicycle mileage form car speed meter.
It is highly waterproof, fully functional, with different model values and can switch 16 functions at any time.
Its design is fashionable and practical, and the display can also clearly show the average riding speed, clock/stopwatch/temperature, riding time, riding mileage and so on.
Make your driving process more interesting.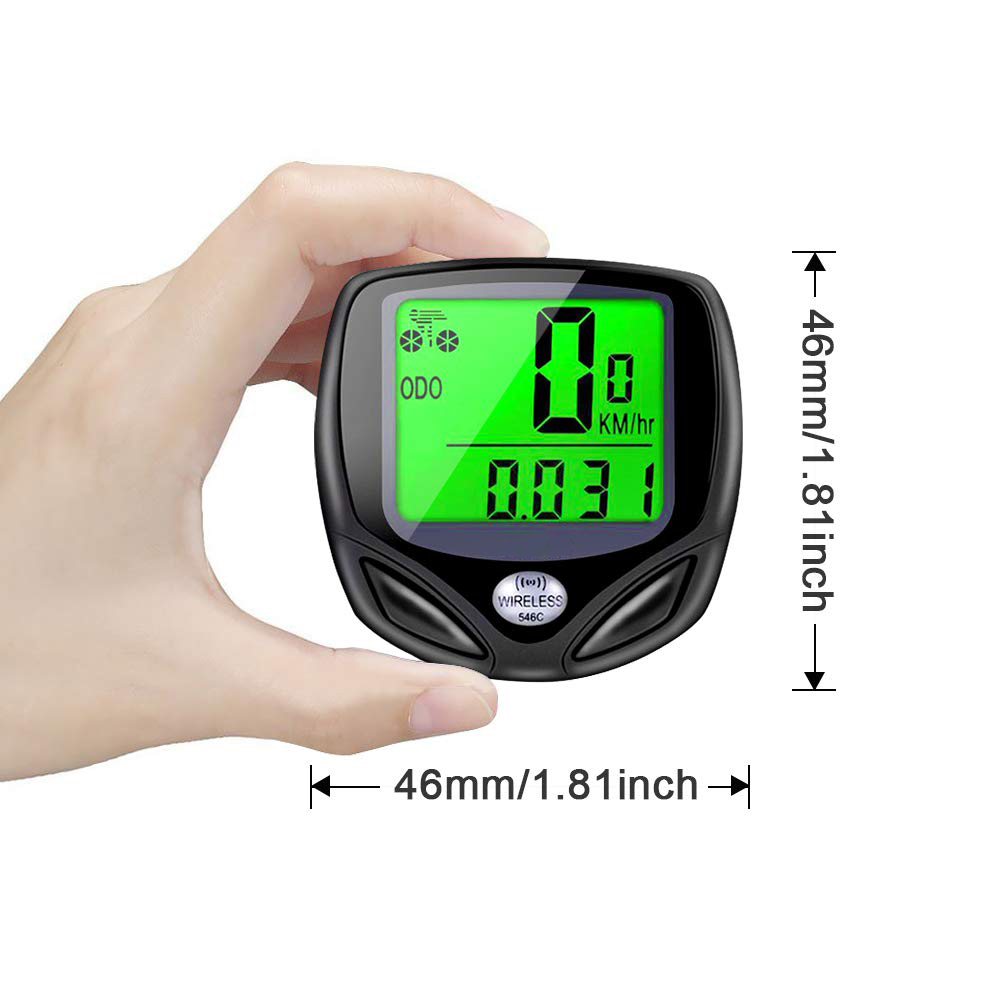 Specifications:
Material : ABS
Is it waterproof: yes
Display accuracy : 0.1
Style: 546C wireless English green light
Weight: 95g
Packing size: 15*10*5cm
Product size: 46mm*46mm or 1.81inch*1.81inch
Screen: LCD display
Application tips:
Step 1: Attach the clip to the steering wheel and place the small loop computer on top.
Step 2: Use a screwdriver to gently loosen the magnet and secure it to the spokes on the front wheel.
Step 3: Secure the sensor transmitter to the frame with an adhesive pad and cable tie.

Header*1
Table seat*1
Wireless transmitter*1
Magnet*1
Tie line*1
Instruction manual*1
Note: Sensor installation: the distance between the sensor sensing magnets is approximately 1.5mm
1. Install the clock on the handlebar
2. The magnet is on the spoke
3. Sensor on the front fork