Features:
1. A completely useless box that provides endless fun.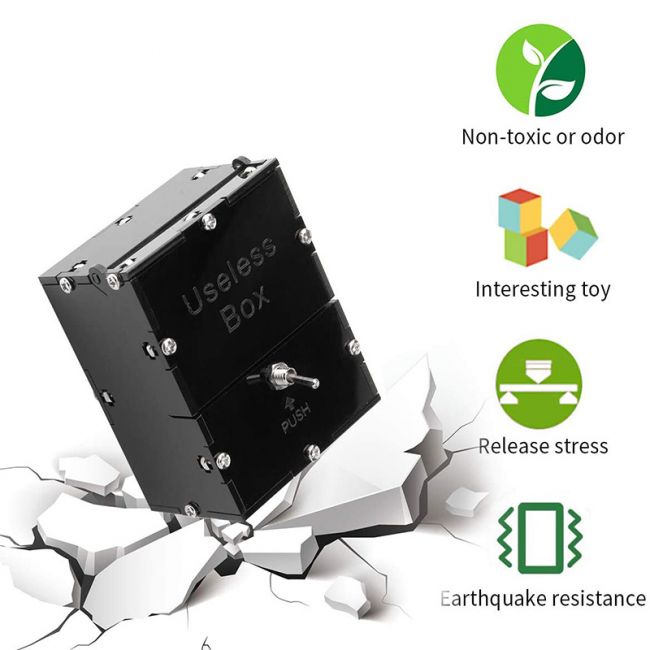 2. Fully assembled: Once you press the switch, the box will open and close itself.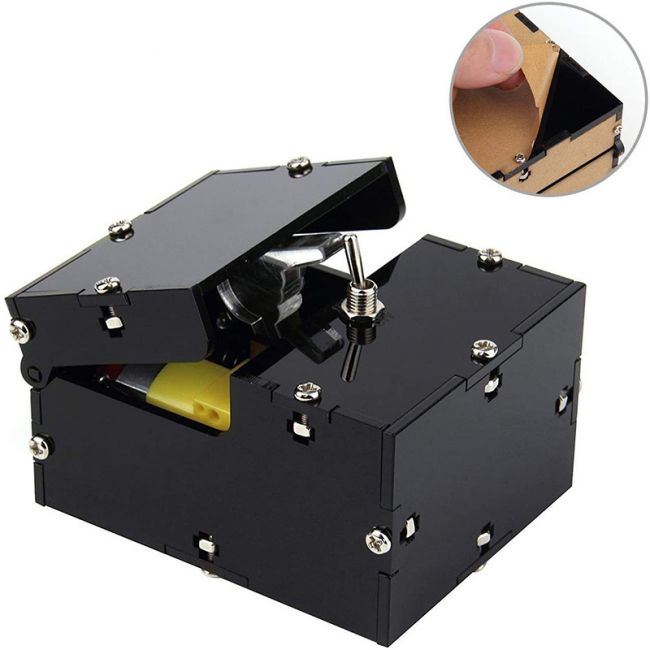 3. The useless box of semi-finished products needs to be assembled by DIY to exercise its practical ability.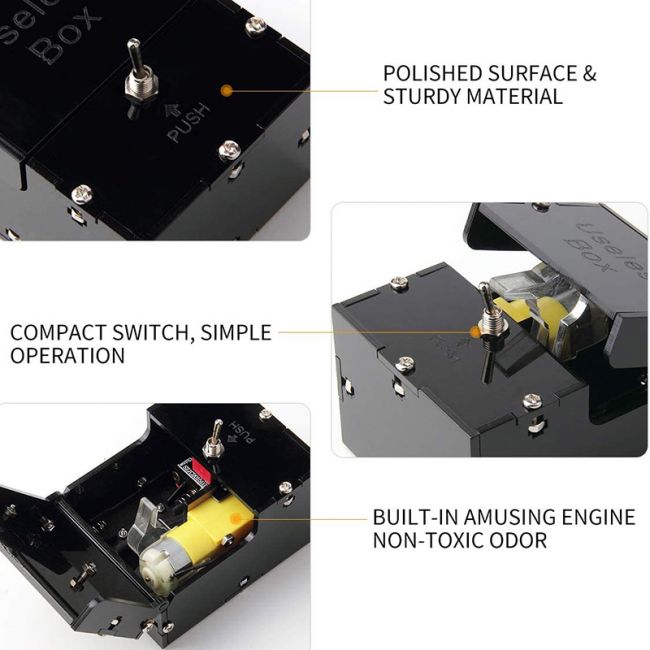 4. Best gift: The perfect gift for your friends and family.
Parameter:
Product category: vent box
Colour: Black
Dimensions: (L*W*H) 15.24x 9.4x 7 cm
Note:
1. The semi-finished product is not assembled, you need to DIY assembly, exercise the practical ability.
2. The finished product is assembled, only need to install the battery.
Packaging includes:
Box x 1