"Enjoy the summer with 

Luminous Fanny Pack

"
We are over the moon happy with Luminous Fanny Pack bag joining our Luminous Collection and let us allow you to tell why. We are sure you have all noticed that waist bags aka fanny packs aka bum bags have been a huge trend in the past few years. But this bag is something else, well it's the same fanny pack but it has absolutely unique design it's like combining together two hottest trends together. Not only you are rockin' around with super comfortable waist bag but its unique color-changing design will definitely turn heads! Fanny Packs are not only about being super practical and keeping all your daily essentials safe and secure but it is about style as well. And if we talk about style and design this Luminous Fanny Pack bag clearly is a winner because you will not find anything more outstanding than this! If you like this Luminous Fanny Pack make sure to check out our new smaller and more compact Luminous Fanny Pack Light and other bags in Luminous Collection as well.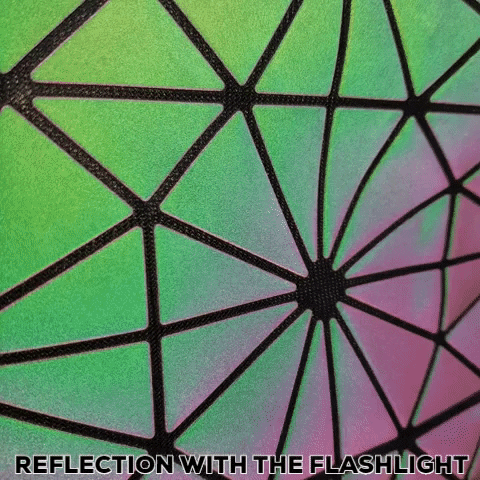 What are the best Luminous Fanny Pack features?
Absolutely Unique Design 

Multiple pattern option

Adjustable strap

Secure zipped access

Smaller zipped compartment inside
Size in Inches: 16" X 4.3" X 4"

Size in CM: 40 X 11 X 10