Features:
1. Exquisite matte and comfortable hand feel non-sticky, support wireless charging.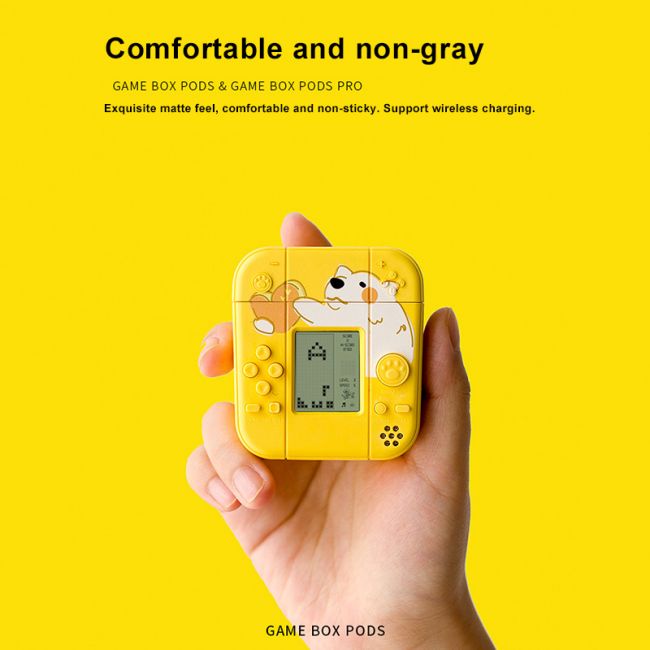 2. Engineering-grade ABS material is stronger, anti-falling, compressive and shock-absorbing, firm, and durable.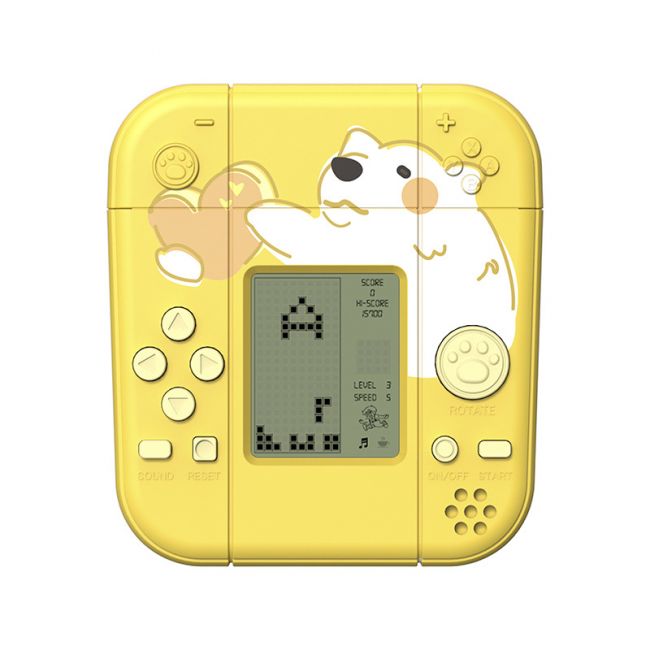 3. Split design, the upper cover is fully opened and the earphones can be taken out easily without obstructing the Bluetooth connection and wireless charging.
4. Intimate design, more user-friendly, can be changed without disassembly and assembly, and will not affect wireless charging.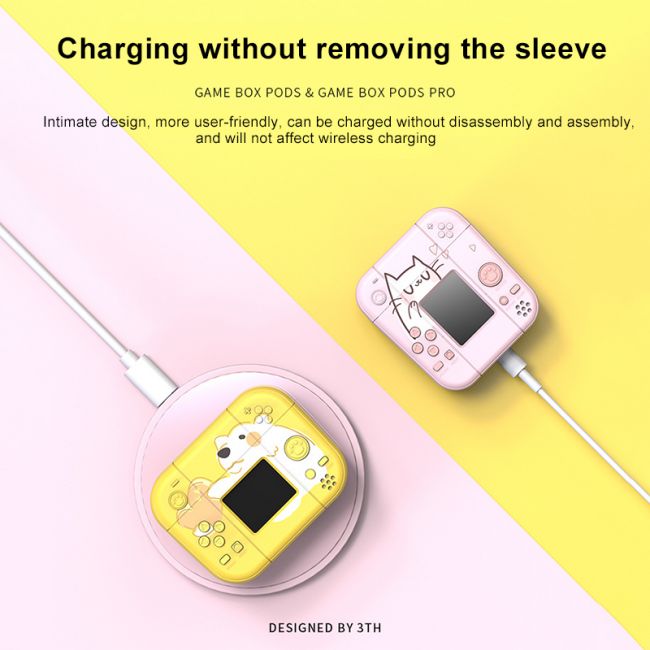 5. Built-in 26 types of classic mini-games, with physical buttons, replaceable button batteries, and can be played continuously for 24 hours.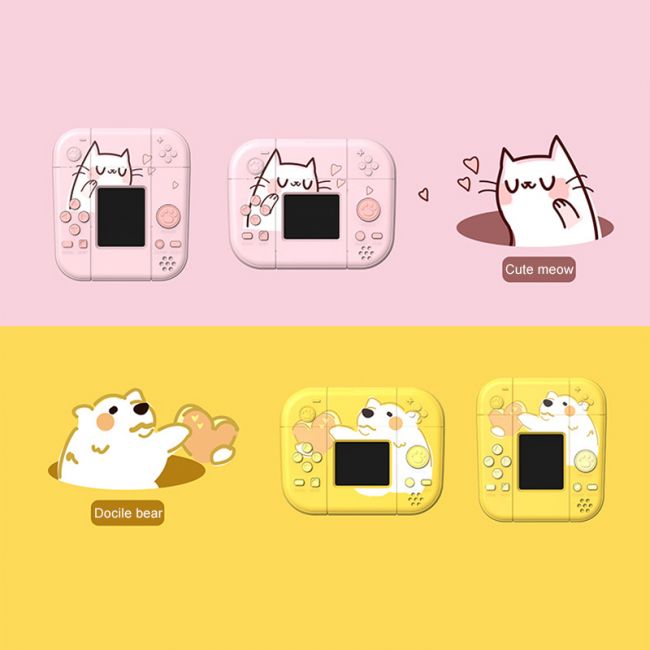 Parameter:
Product name: Game console headset protective cover
Product model: GAME BOX PODS, GAME BOX PODS PRO
Input: 1.5V
Battery model: 1120
Product material: ABS
Dimensions:
     AirPods: 58.5*64.6*35 mm
     AirPods Pro: 75.5*58.6*36 mm
Package includes:
Earphone protective sleeve x 1