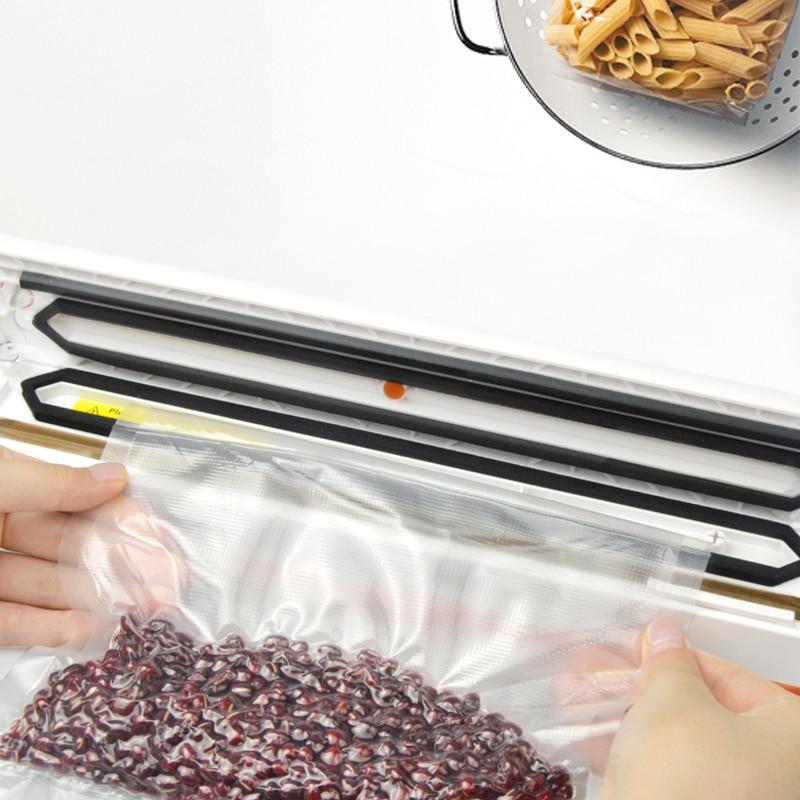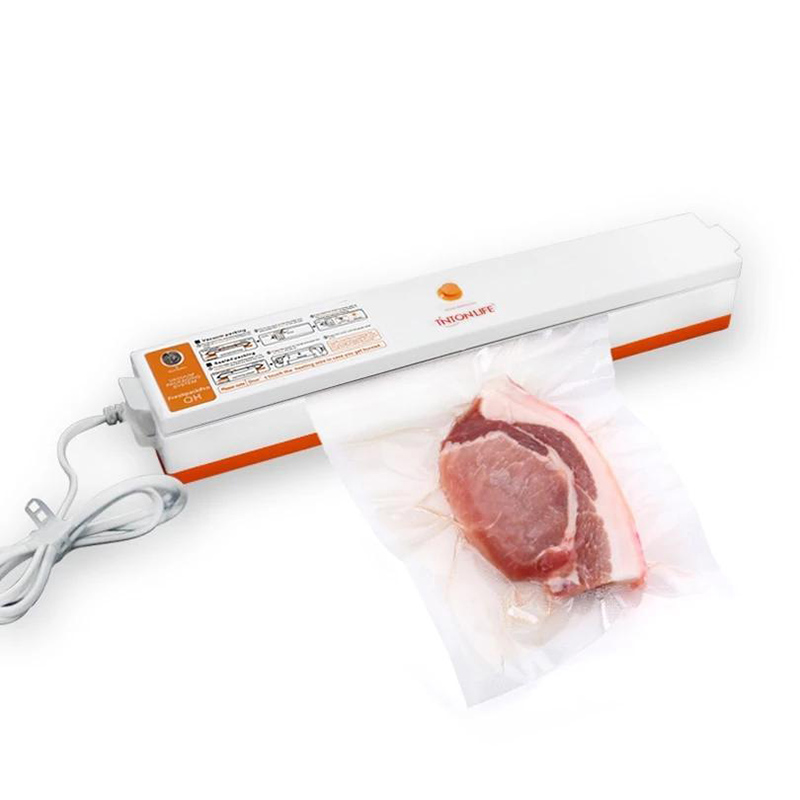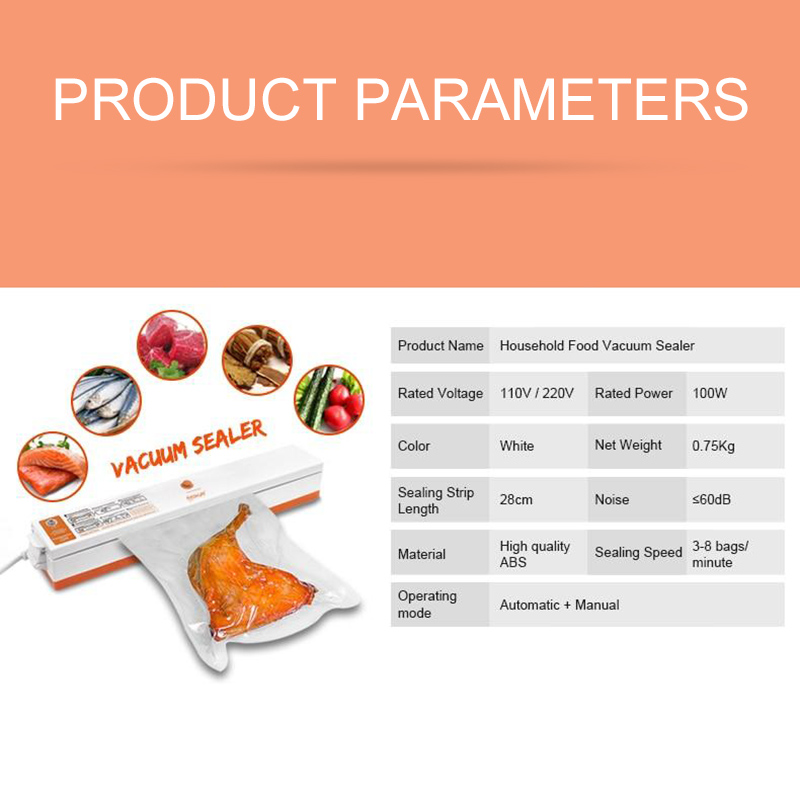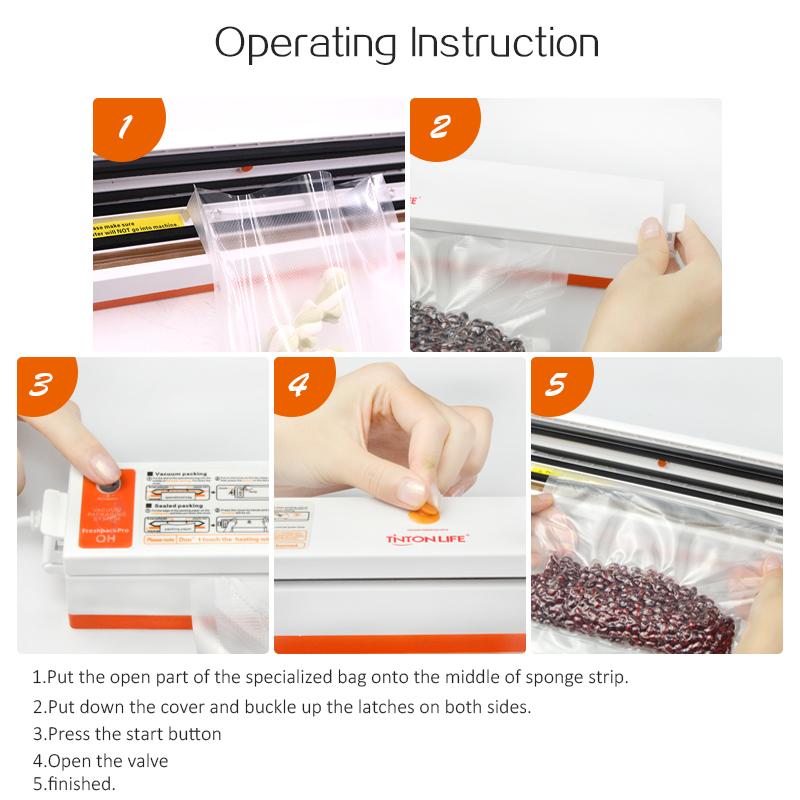 Easy & Fast Way to Enjoy Your Healthy Life
Our Vacuum Sealer with '4S' function: Food Saving, Space Saving, Time Saving and Money Saving
Money & Food Saver:
By buying your food in bulk and properly storing it, you can save a substantial amount of money and also leave a smaller carbon footprint.
Fridge and Freezer Space Saver:
By vacuum sealing, you will also create extra space in your fridge. Say goodbye to cluttered and unorganized refrigerators and freezers. Easily identify different foods with the clear vacuum seal bags and save space by removing air for even easier storage.
15 free bags come as a bonus
Air-Tight Vacuum Seal
Removes air from Geryon specially designed sealer bags. Multi-layer material heat seals to keep air out and prevent freezer burn. BPA free.
Dry and Moist Foods
Useful and Practical Moist/Dry food settings for optimal sealing. Using its one touch operation simply select whether you're sealing a dry or with moisture food.
Meal Prep Made Easy
Marinade ingredients together to create savory ready-to-cook meals, or portion out cooked foods to help better balance your healthy eating habits.Cooking and meal preparation will become easier, more economical and faster
Keep Food Fresh
Geryon Vacuum Sealer sucks the air out and has heat sealer to seal the durable airtight bag that preserves the aroma, freshness, taste and shelf-life of cookies, fish, fruits, meat, vegetables or other food items for later consumption
Sous Vide Companion
Cooking food sous vide ensures your food is evenly cooked without all of the mess and guesswork that goes into grilling or pan frying. It kept its original appearance, did not lose excess amounts of fat, and had better texture.
Specifications: 
Sealing Length: 28cm
Certification: CE
Certification: UL
Certification: RoHS
Certification: GS
With Vacuum Bag: Yes
Two types: 220V EU plug / 110V US plug
Material: ABS
Power: 100W
Size: 360*54*50mm