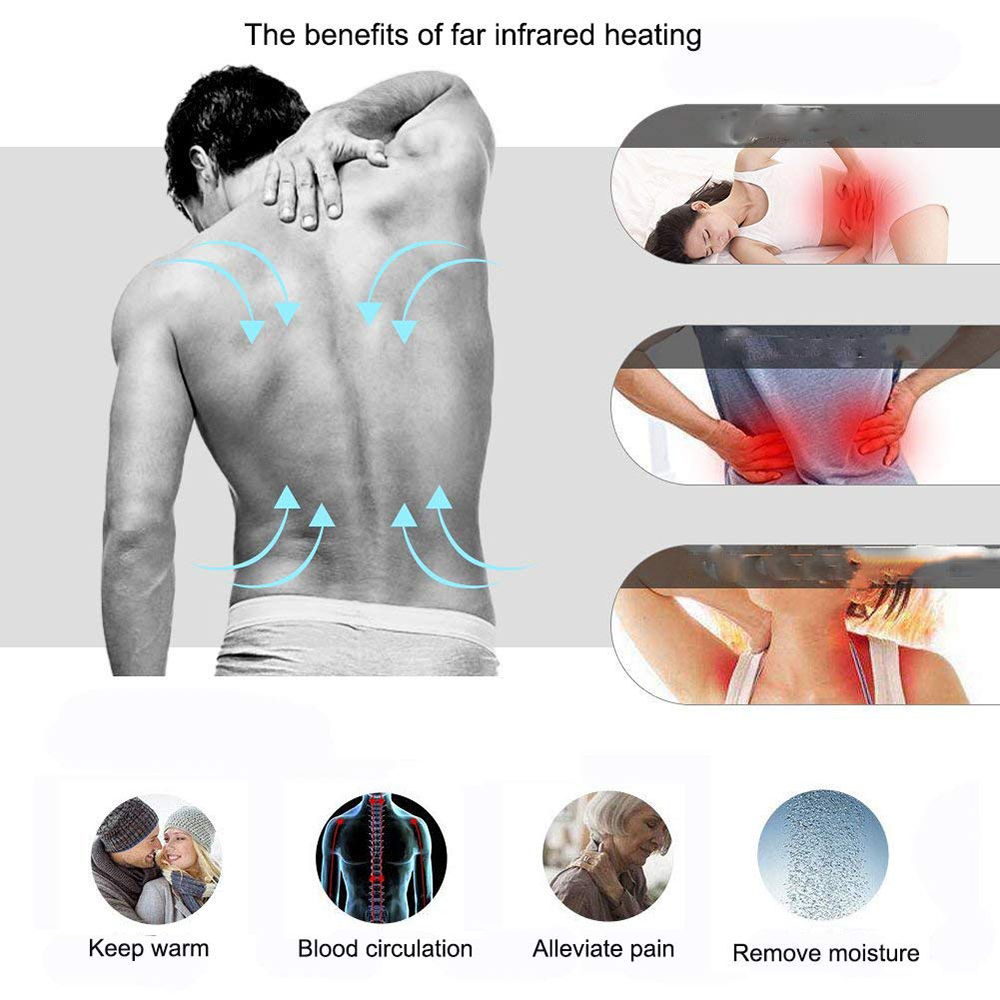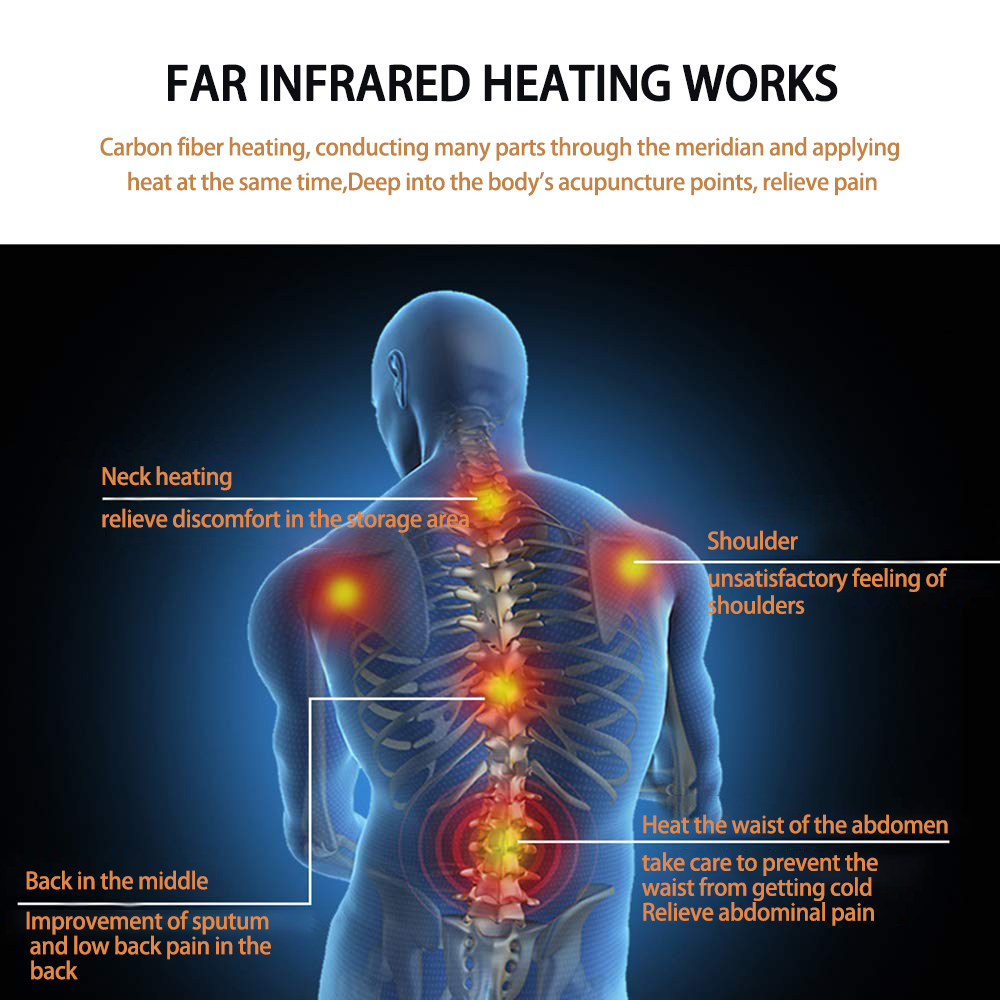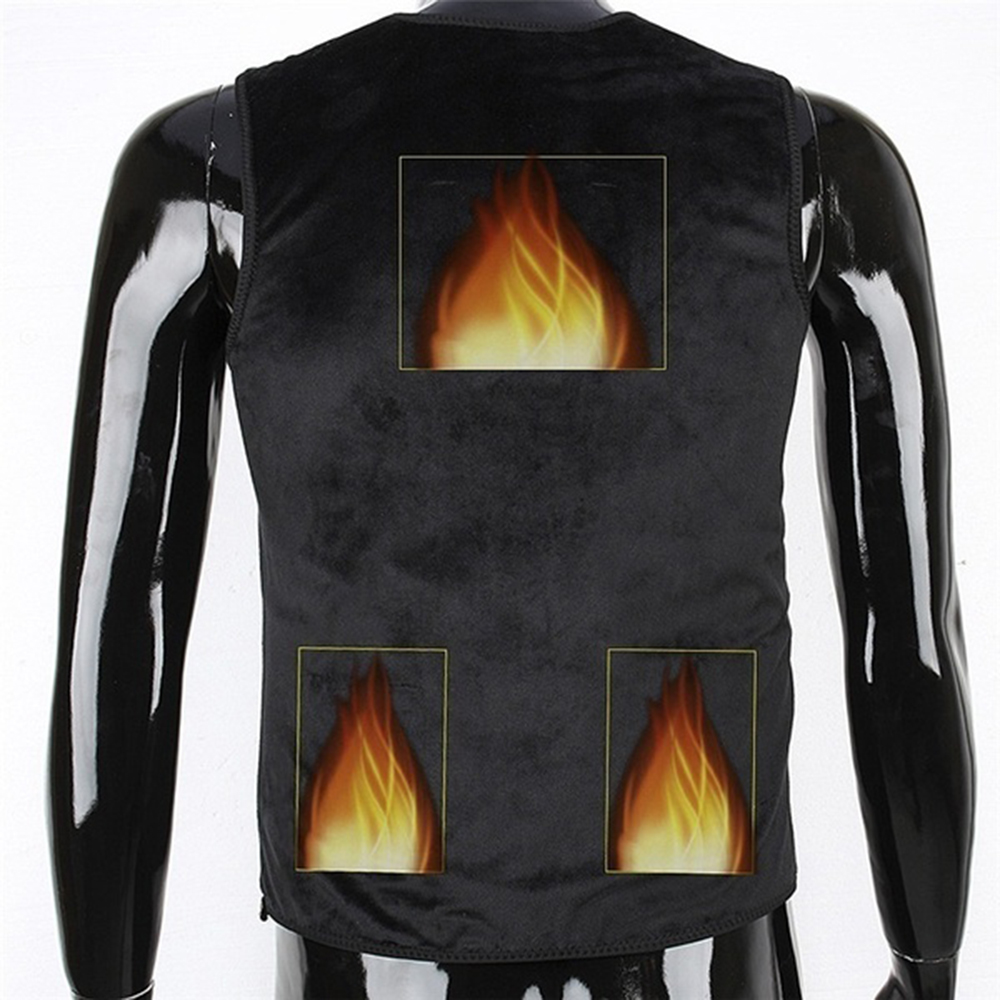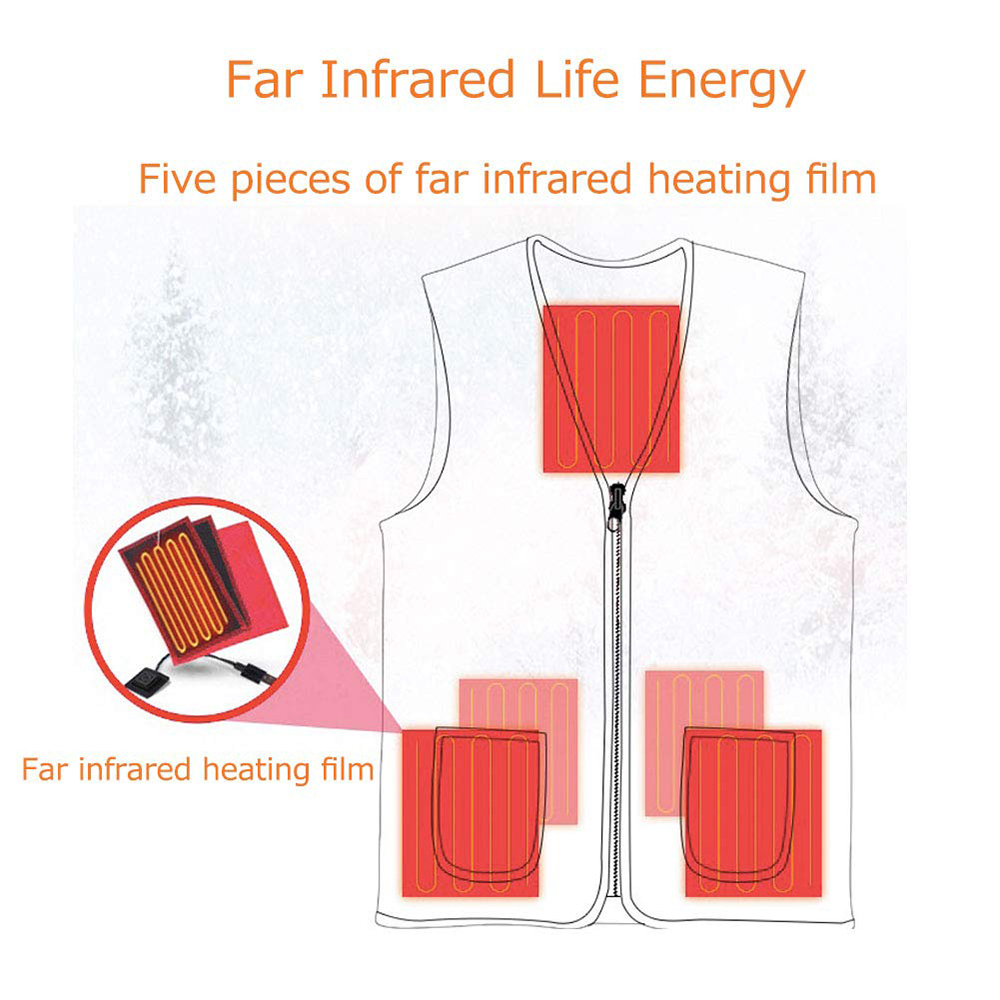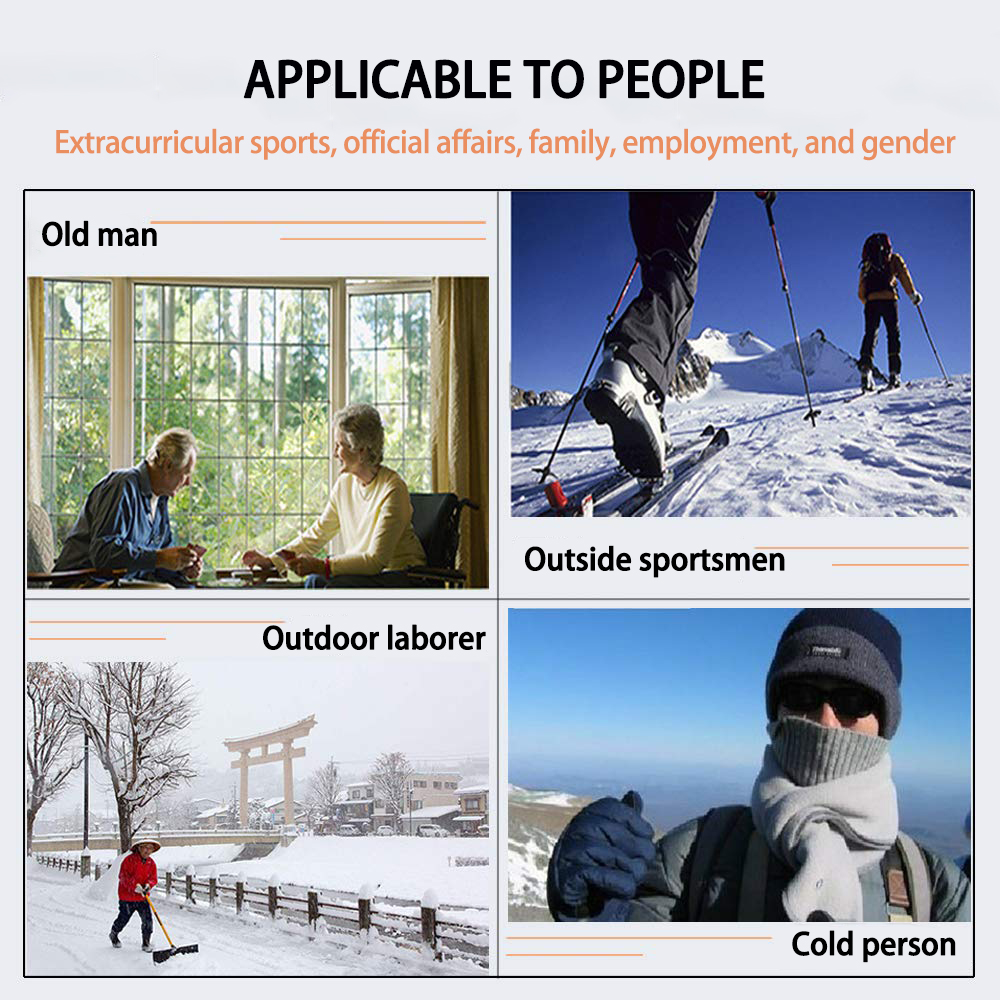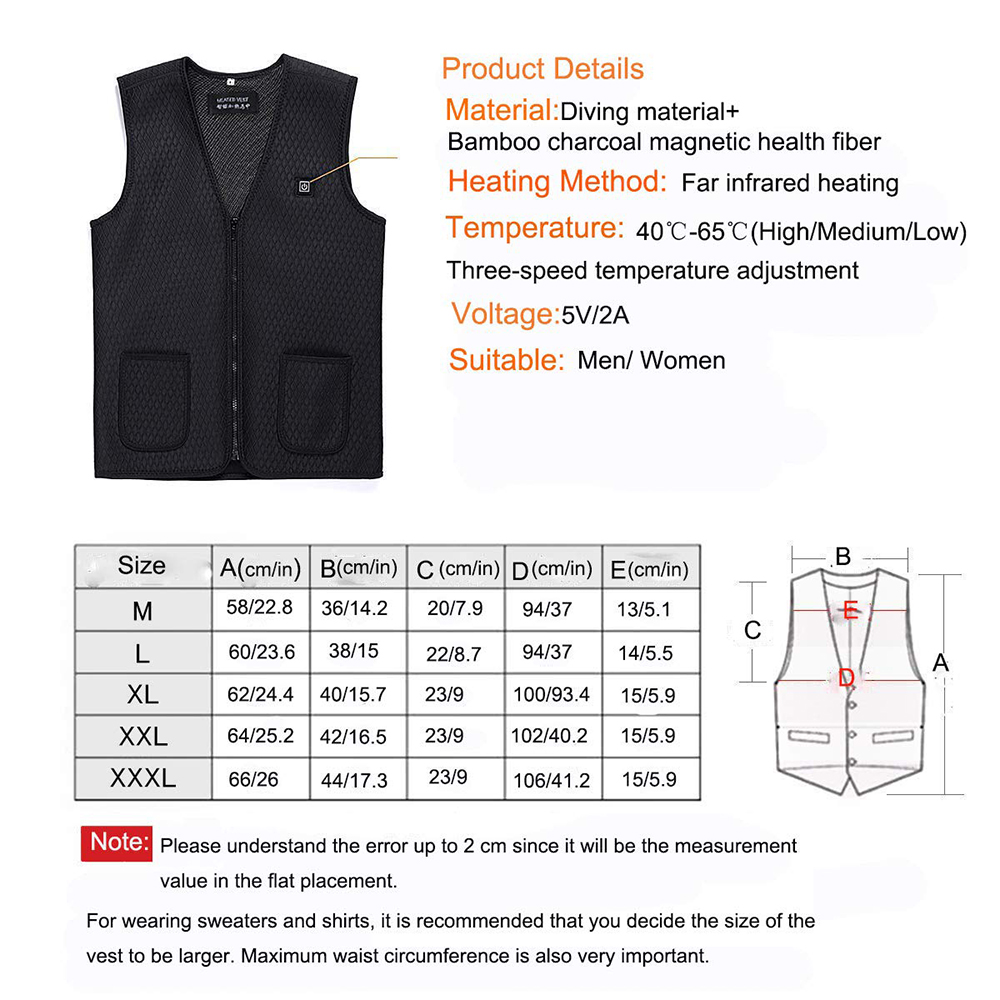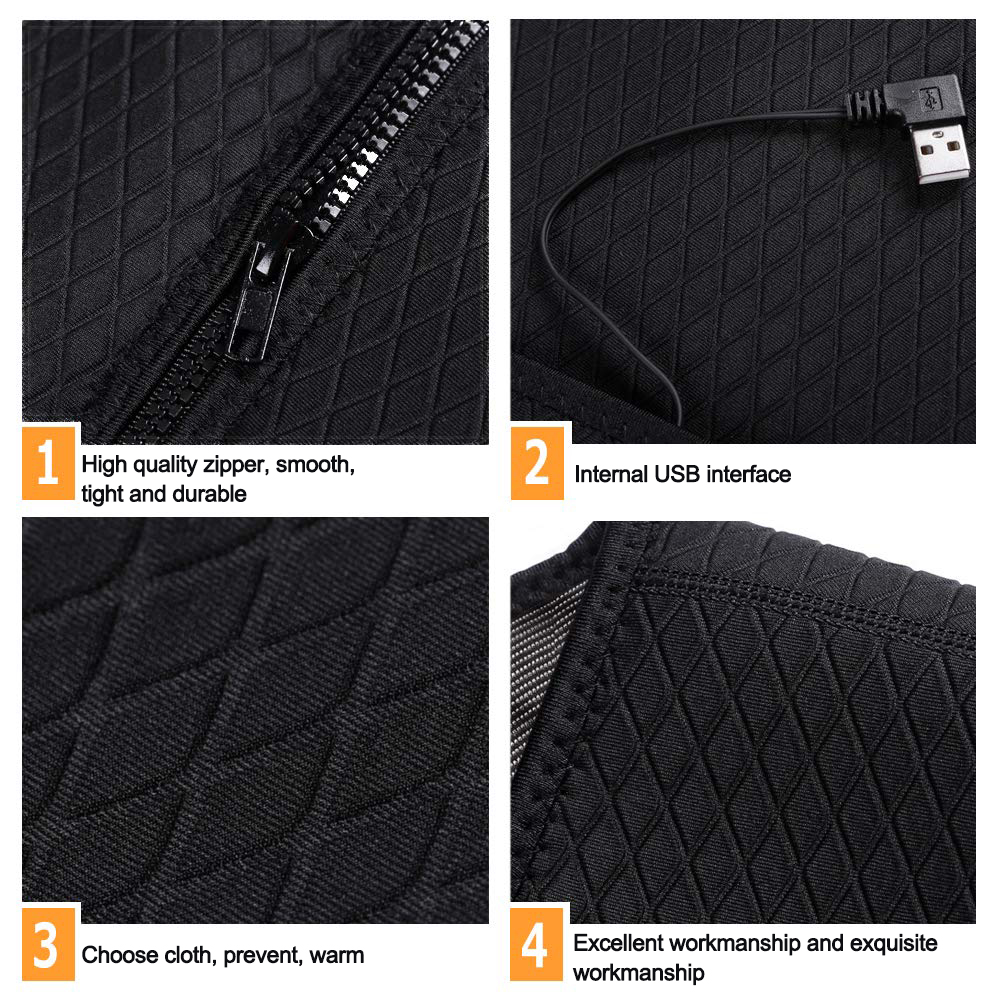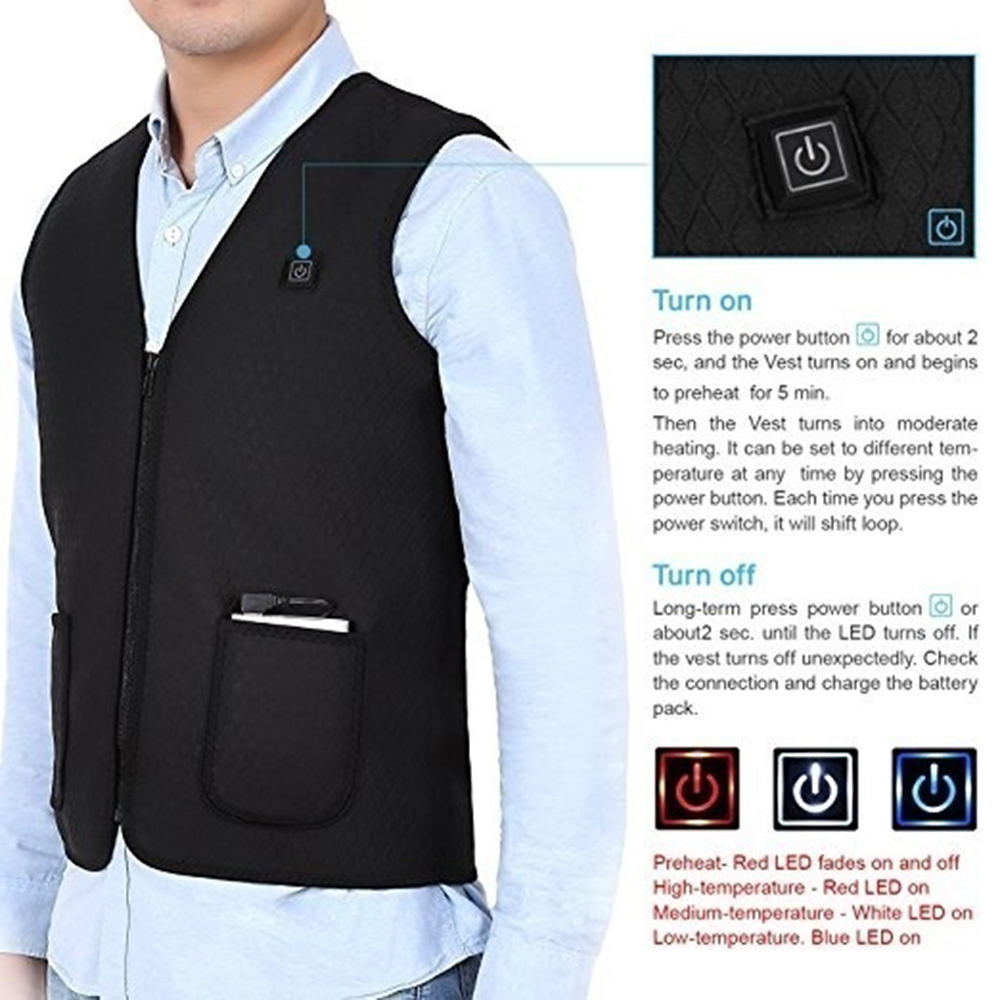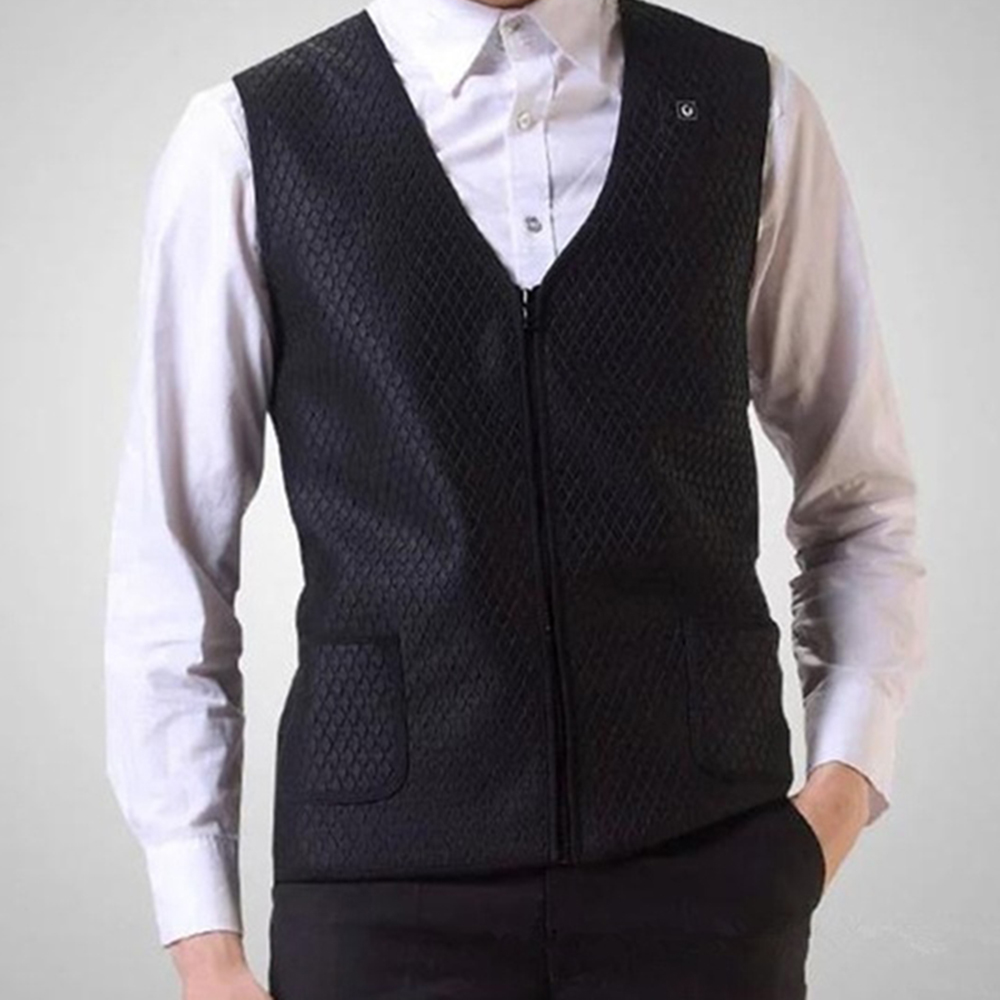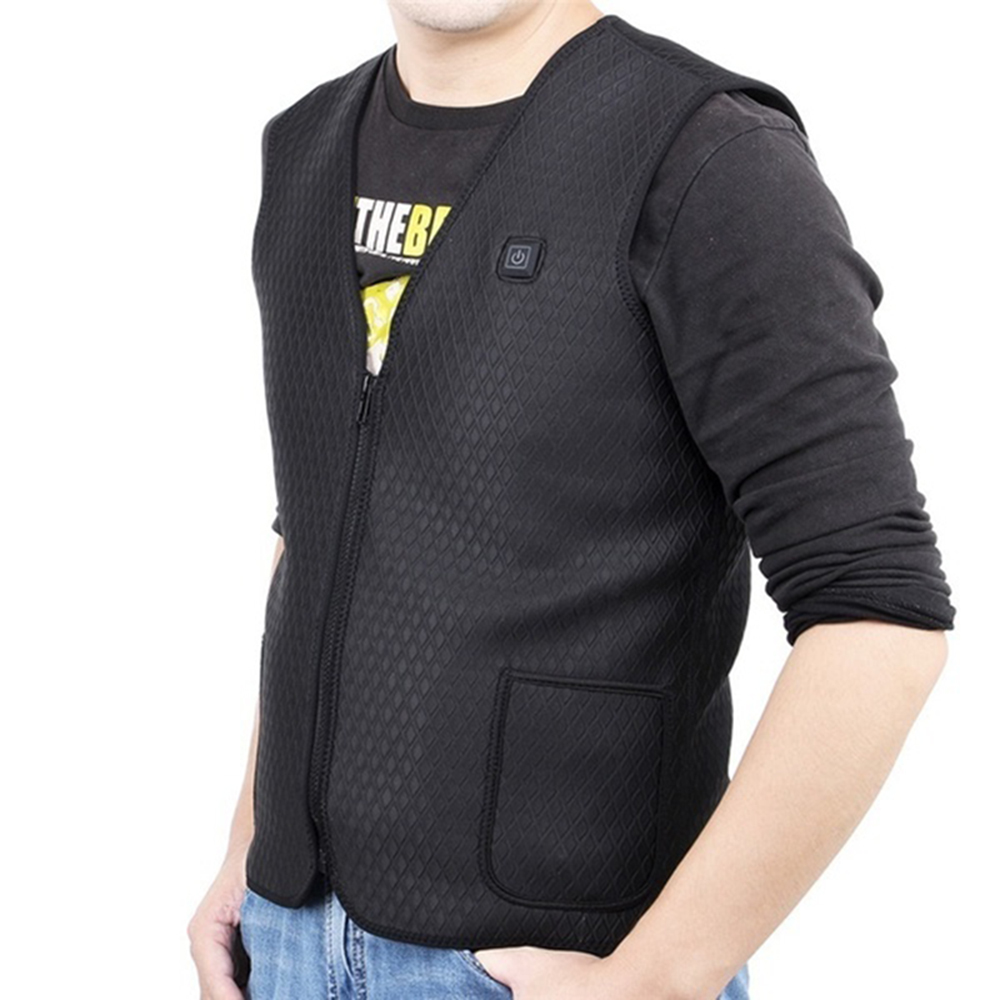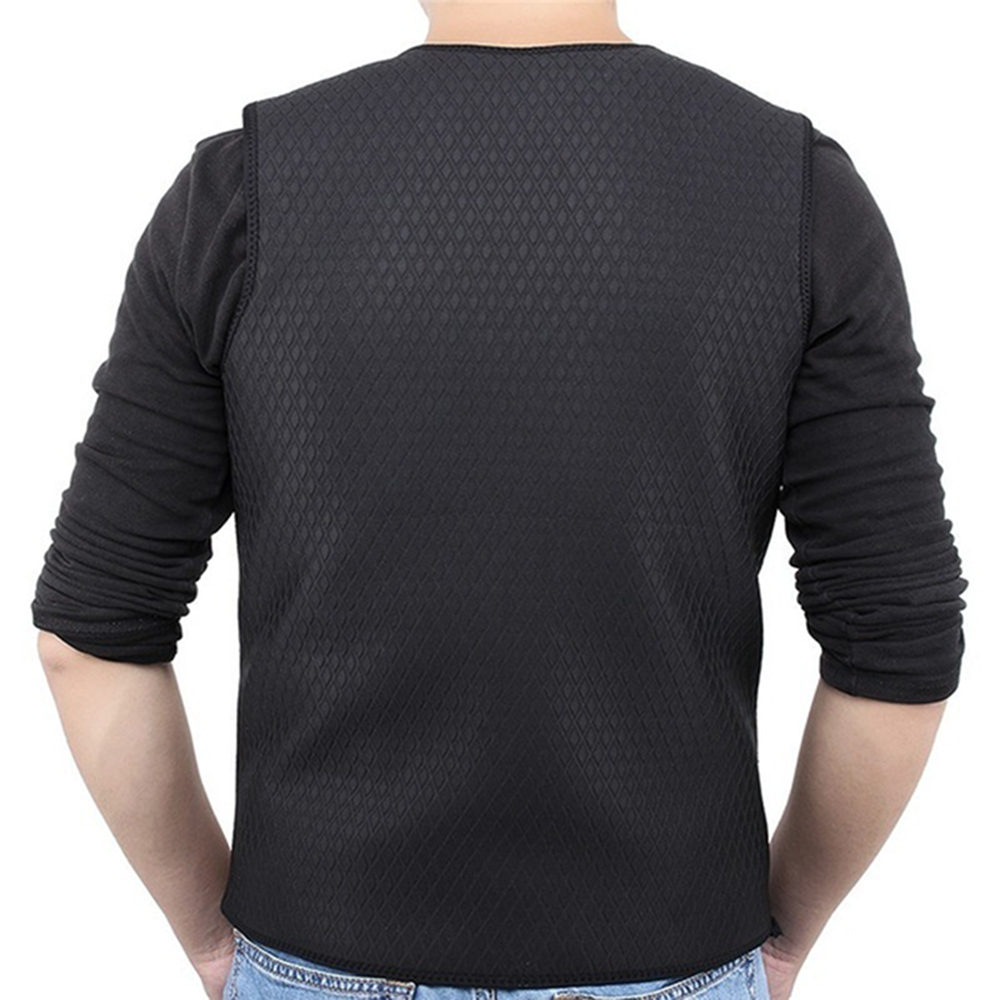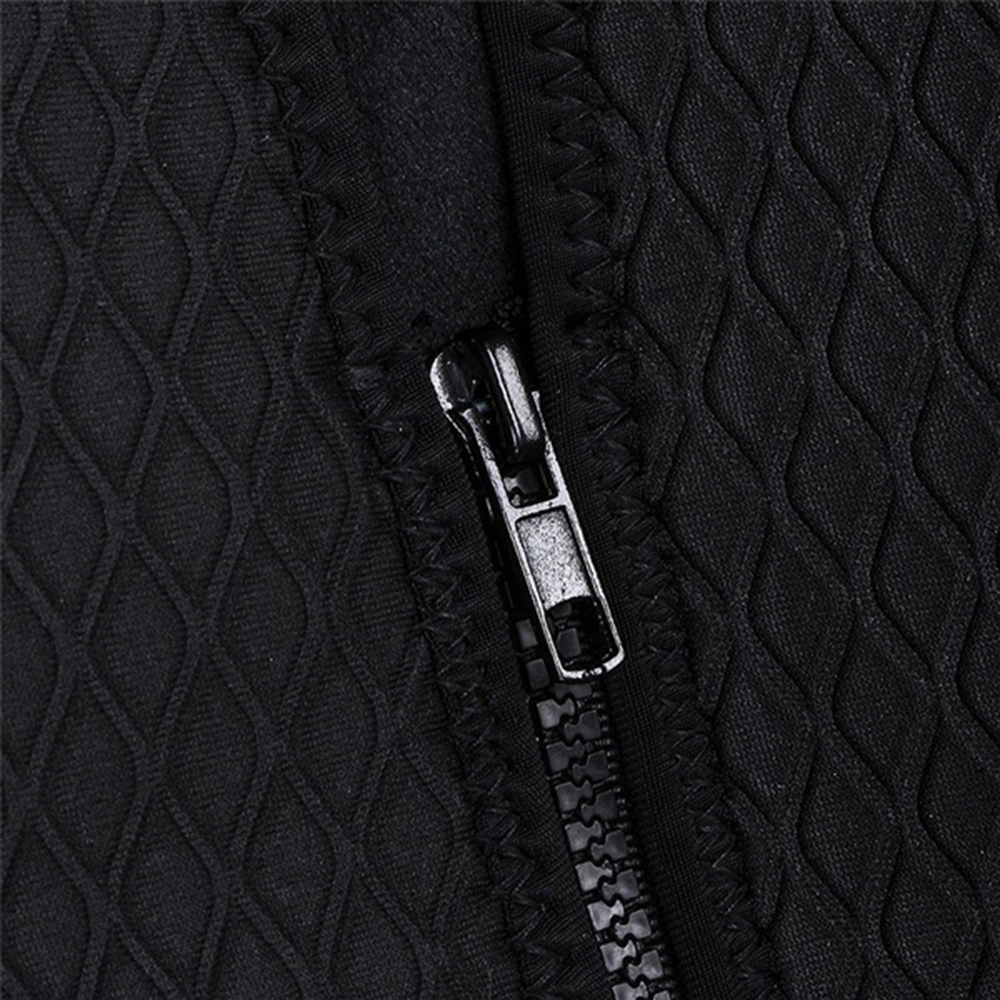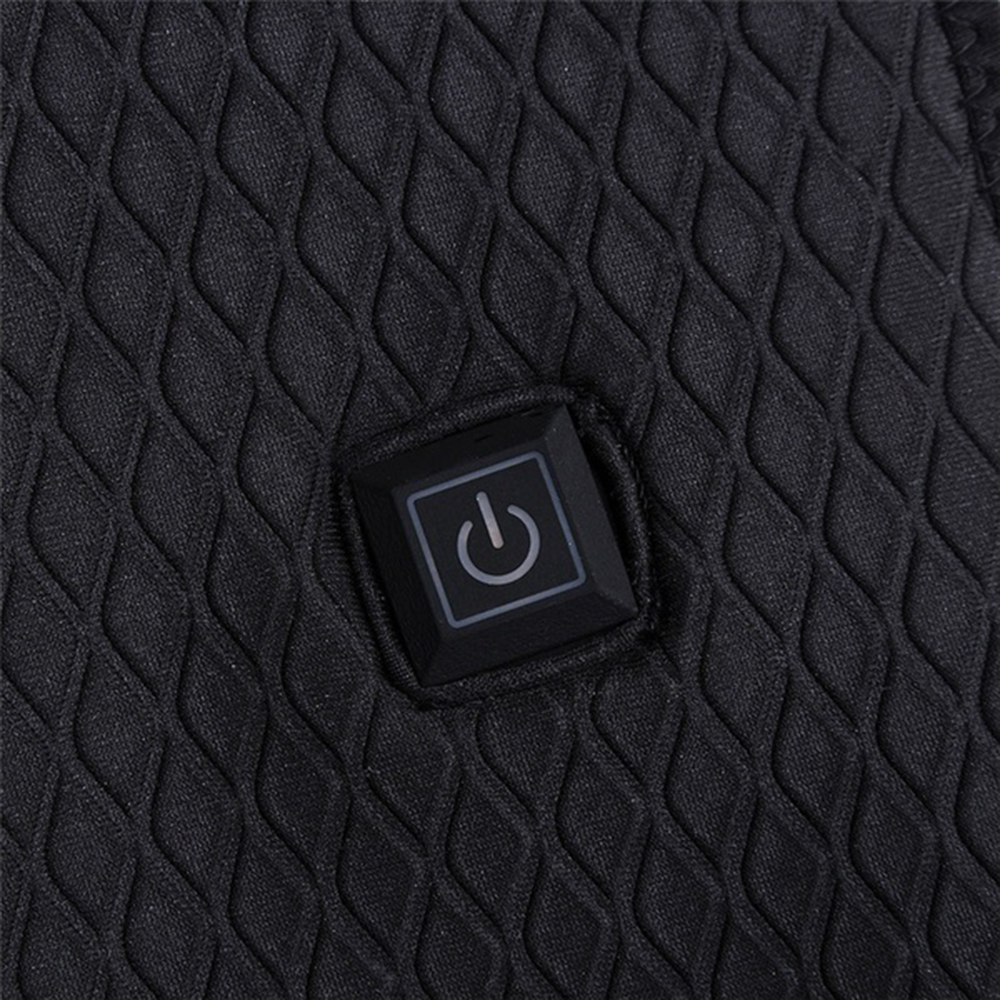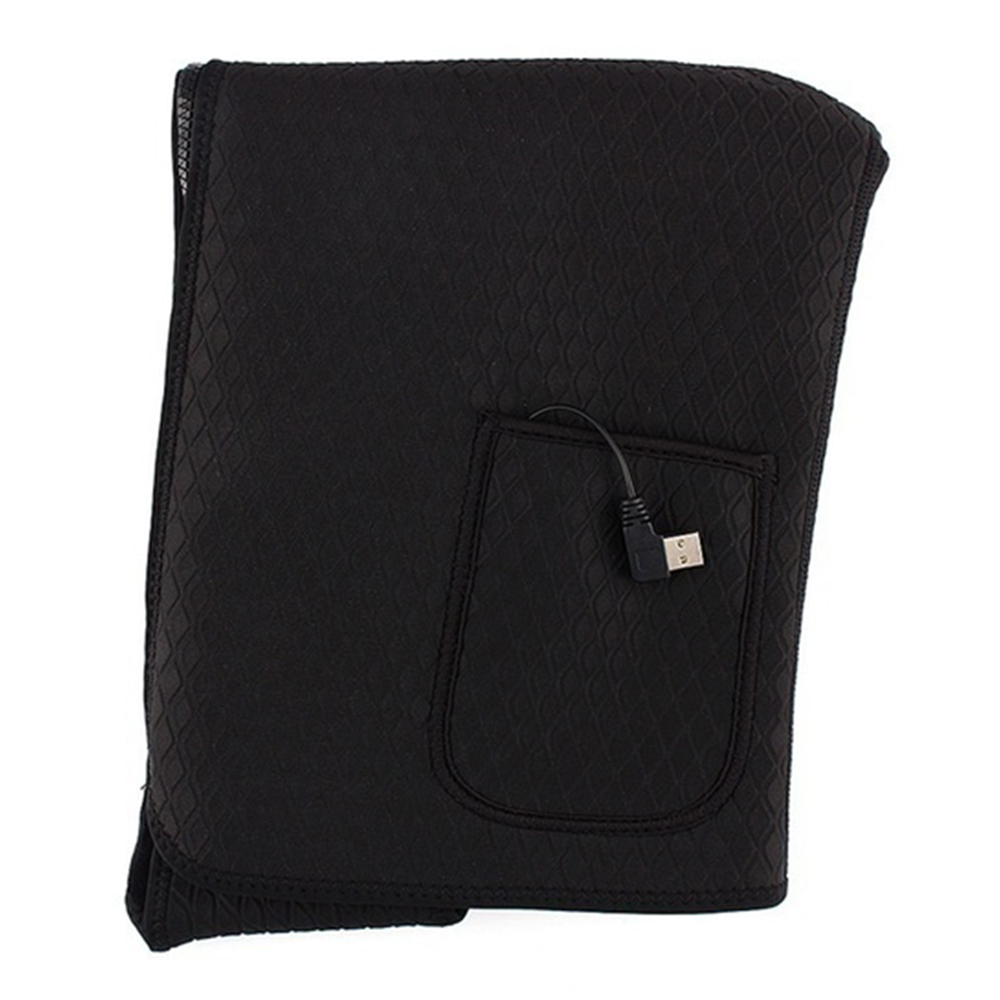 * Accurate and constant temperature: It uses bamboo carbon fiber wire to heat up, can reach the temperature of 65 ° C, has 5 pieces of heating piece, high temperature / continuous wire. Three-speed intelligent temperature control can be adjusted freely to meet the needs of different groups of people; (Open instructions: long press the power button for 3~5 seconds, start preheating, after reaching the high temperature, it will automatically adjust to the mid-range temperature setting; high temperature = 65° C (+-5 ° C), medium temperature = 55 ° C (+-5 ° C), low temperature = 45 ° C (+-5 ° c))
* Easy to design: anti-wrinkle, wear-resistant, waterproof and warm, easy to care. Comfortable lining, selected high-end fabrics, soft texture, comfortable feel, skin-friendly warmth, V-neckline design, stylish V-neck, generous and neat, easy to create a stylish casual style; high-quality zipper, smooth, zipper teeth are tight and durable; The pocket has a built-in USB design and pockets on both sides for easy access. The left pocket has a power USB port.
*Safe and reliable: I magnetic detection instrument detection, magnetic inspection instrument detection, display with magnetic energy. Far-infrared life energy, deep into the texture, assist in the elimination of human moisture; far-infrared magnetic therapy cloth, healthy cold and warmth from high-tech fabrics; infrared magnetic fabric, the body's heat is reflected to obtain warmth effect cycle heating; carbon fiber heating Through the meridian conduction of multiple parts at the same time hot, deep into the acupuncture points.
* Durable life: mobile power supply, simple and convenient to use; (product without charging treasure, battery must be purchased separately) long battery life of 6 hours ~ 8000MA, long battery life, 1.5A input -2A output.
* Washable: Remove the battery, use the insulation and waterproof treatment of the power interface, put it in the water and work normally, without fear of washing.
Features:
This is a rechargeable, intelligent temperature-controlled electric vest, cold and warm, winter multi-functional, warm. Magnetic therapy lining, three-speed temperature control, mobile power supply, far-infrared heating, safe low voltage, no fear of washing, safe temperature, accurate constant temperature, durable life, light and close personal and many other advantages. A new upgrade to the electric vest, to accompany you and your family through the cold winter.
Specification:
Product Name: Electric vest
Fabric: Cotton Blend
Function: waterproof, quick-drying, anti-fouling, anti-radiation, warm, breathable, anti-UV, wear-resistant, anti-static, anti-acid and alkali, windproof, moisture wicking
pattern: plain
Applicable sports: outdoor climbing
suitable season: winter
Applicable scenes: outdoor work / outdoor sports / office / home, fitness equipment, sports trends, snow sports, extreme challenges, dance sports, fishing sports
Product color: black
Product material: diving material / carbon fiber
Applicable people: unisex
Applications:
product Index:
Smooth index: smooth
Elasticity index: moderate
Thickness index: moderate
Softness index: soft
Product size: M, L, XL, XXL, 3XL,
Packing size: 20 * 10 * 10cm
Weight: 584g

USB usage steps:
1. Clothes built-in USB interface to connect charging treasure
2. Power switch, long press the switch for 3 to 5 seconds
3. Red light flashes, automatic heating
4. Red light, manual heating, high temperature
5. White light, medium temperature
6. Blue light, low temperature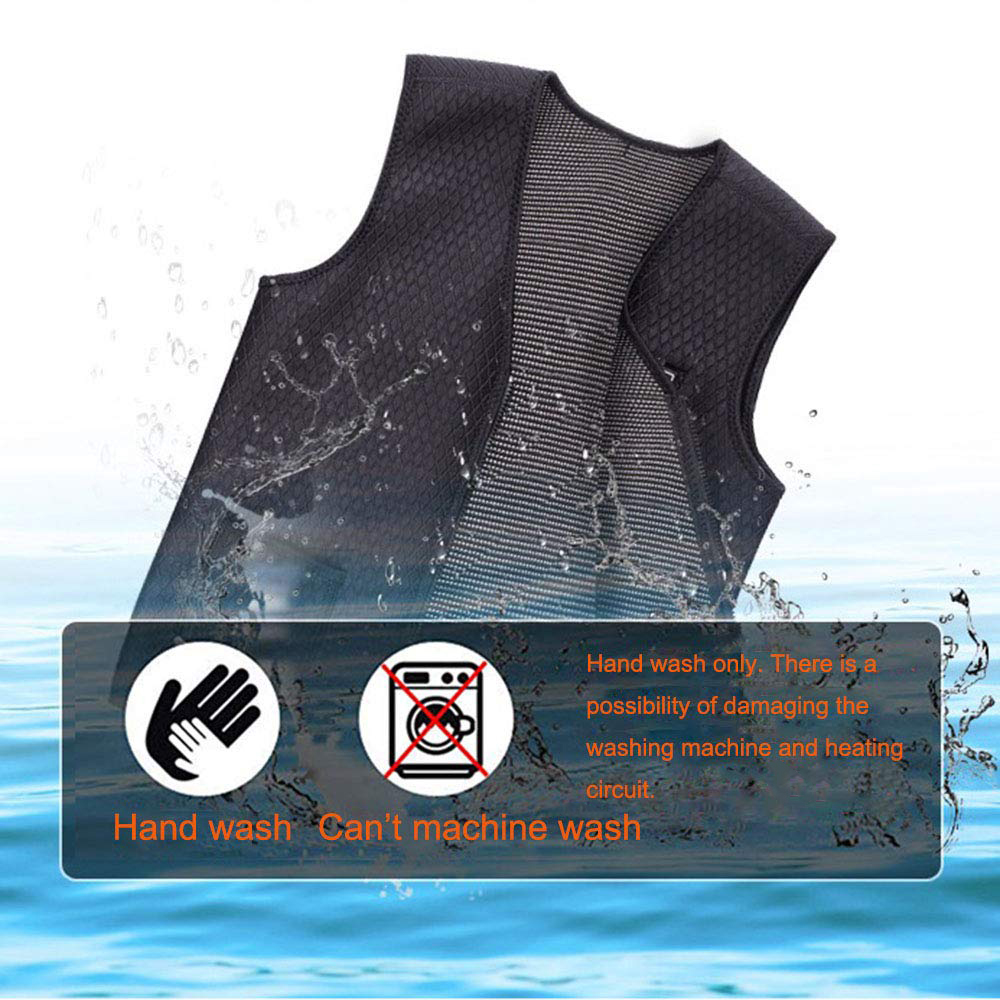 Note:
All pictures are taken in kind. Due to the difference between light and display, the product will have a certain color difference. Please refer to the actual product.
Machine wash must be put into the laundry bag. If the powerful winding force of the washing machine is greater than the tension of the wire, it may break.
800mA can be used for 6 hours. This product does not have a charging treasure, and can be used with common charging treasures.
Electric vest*1