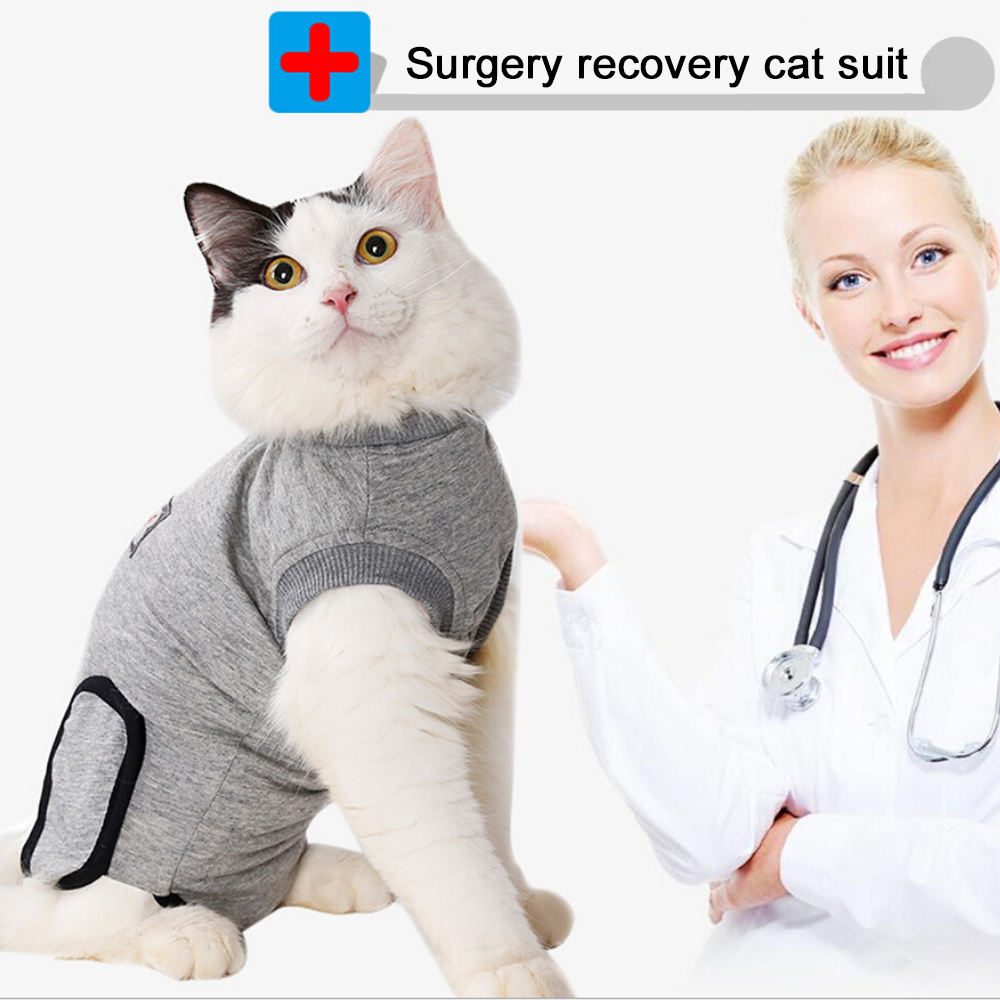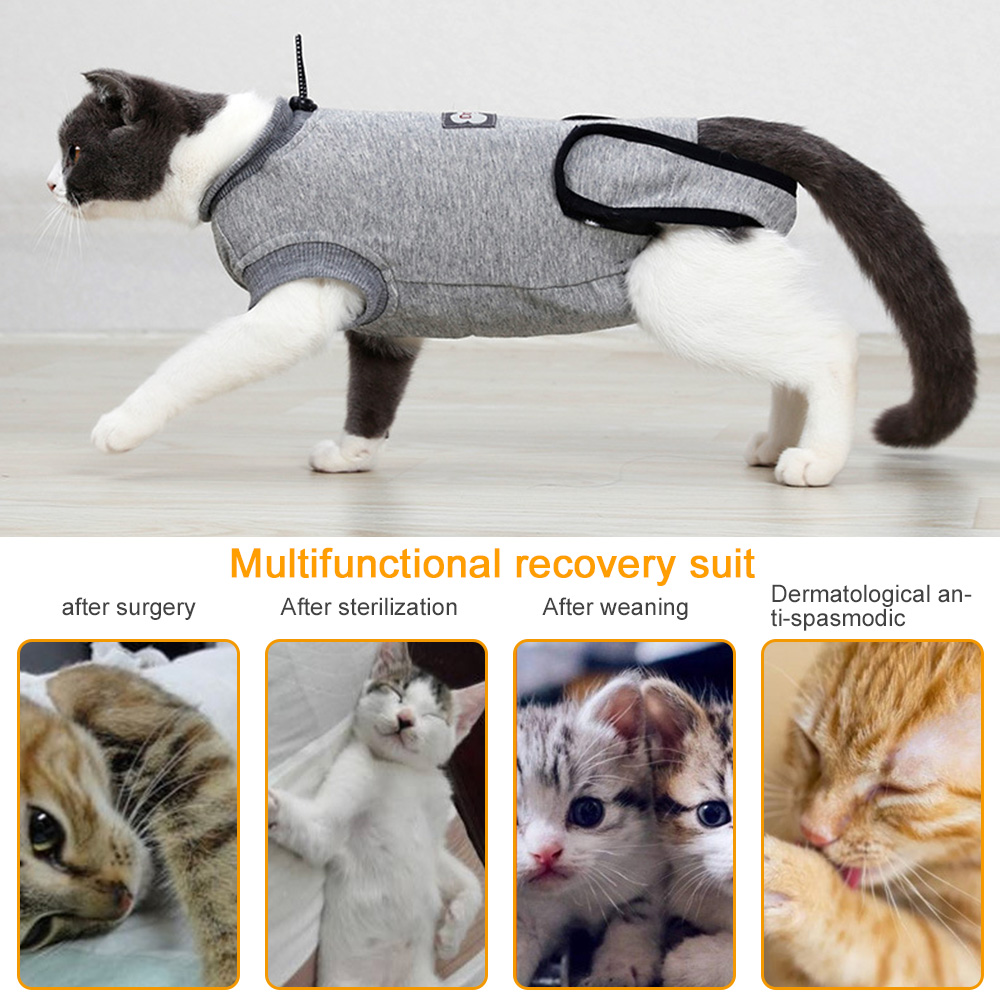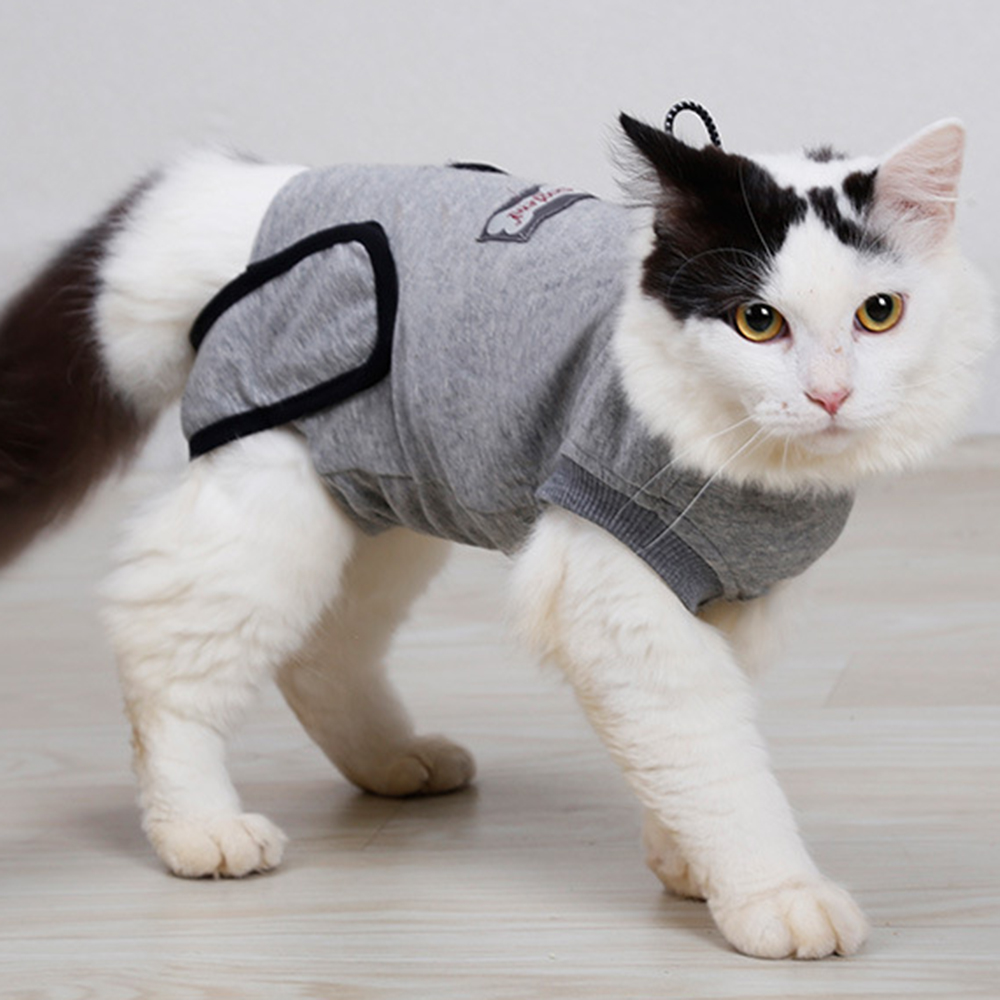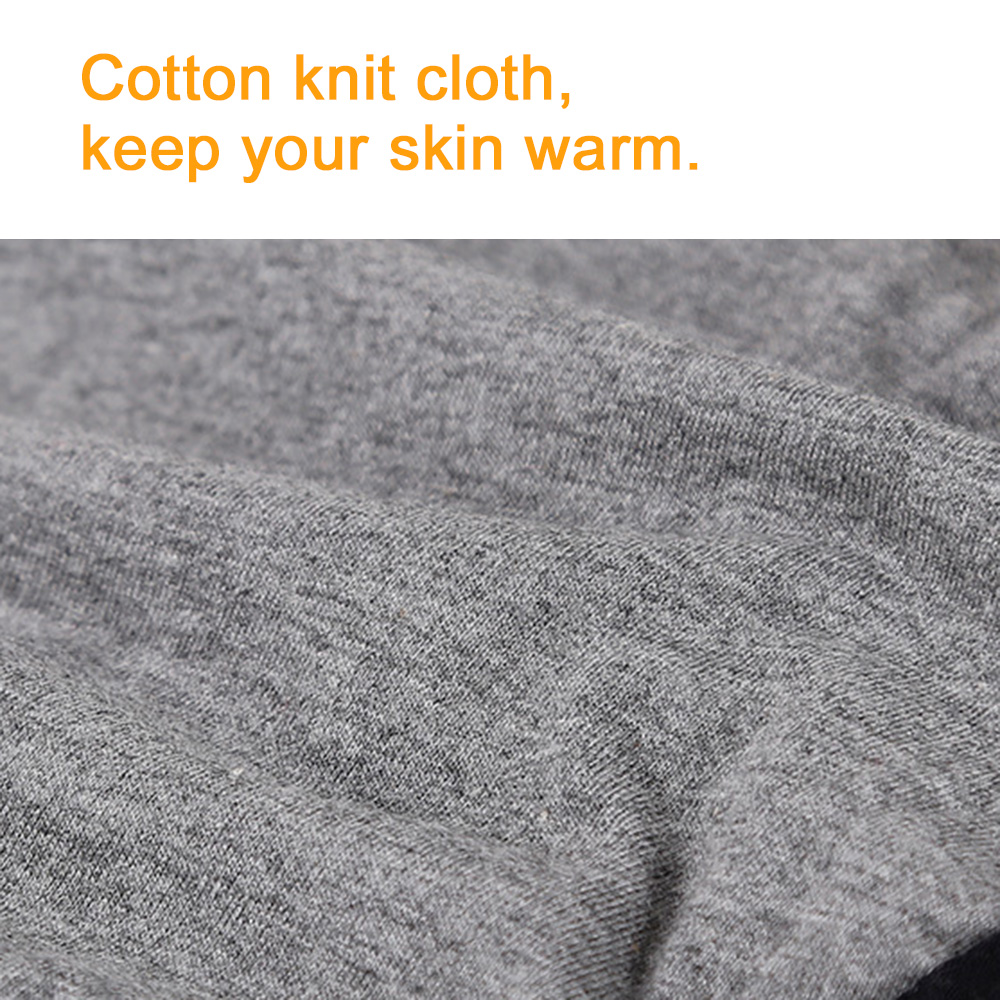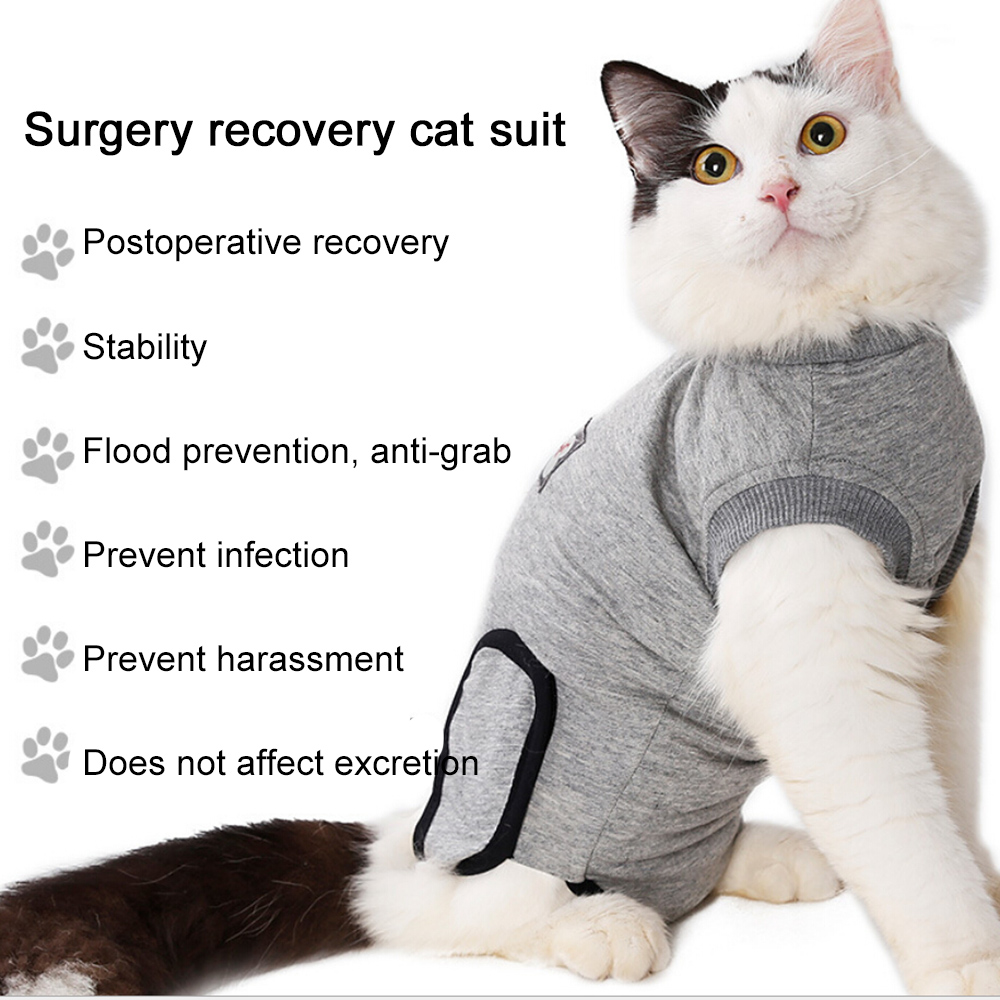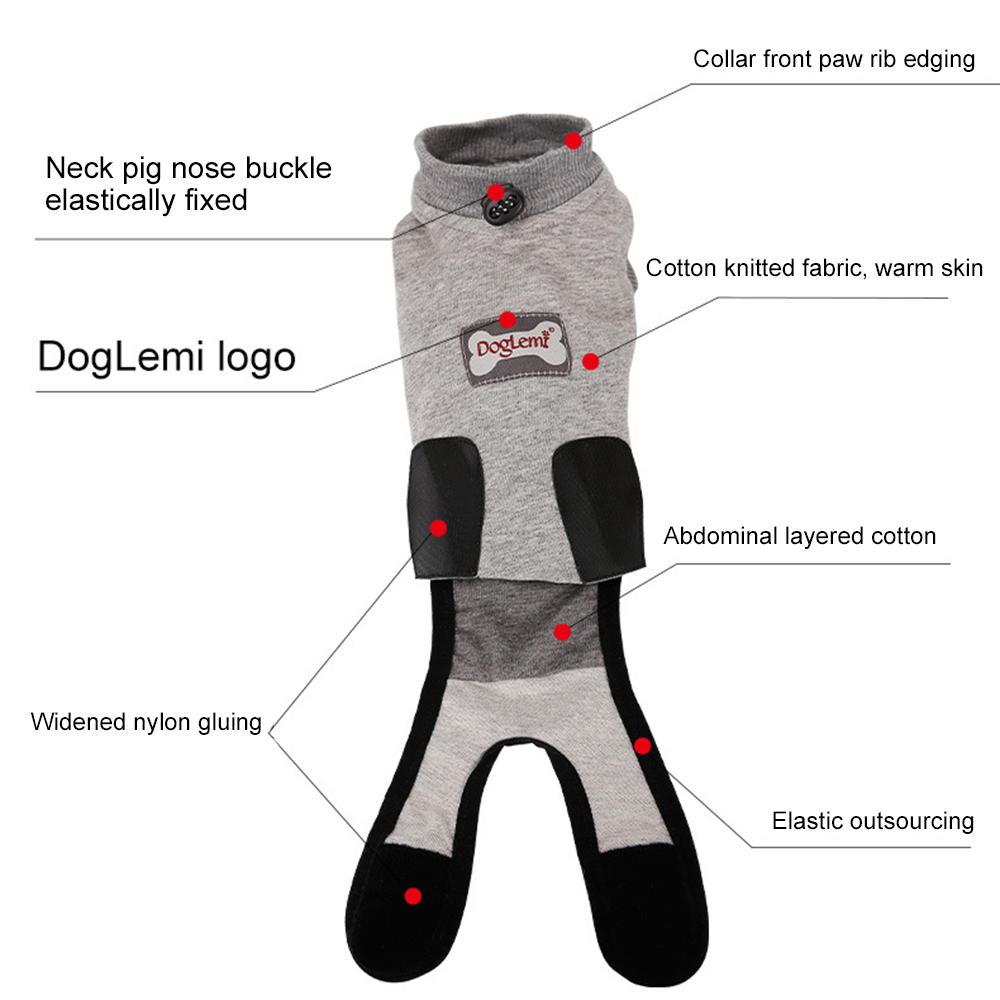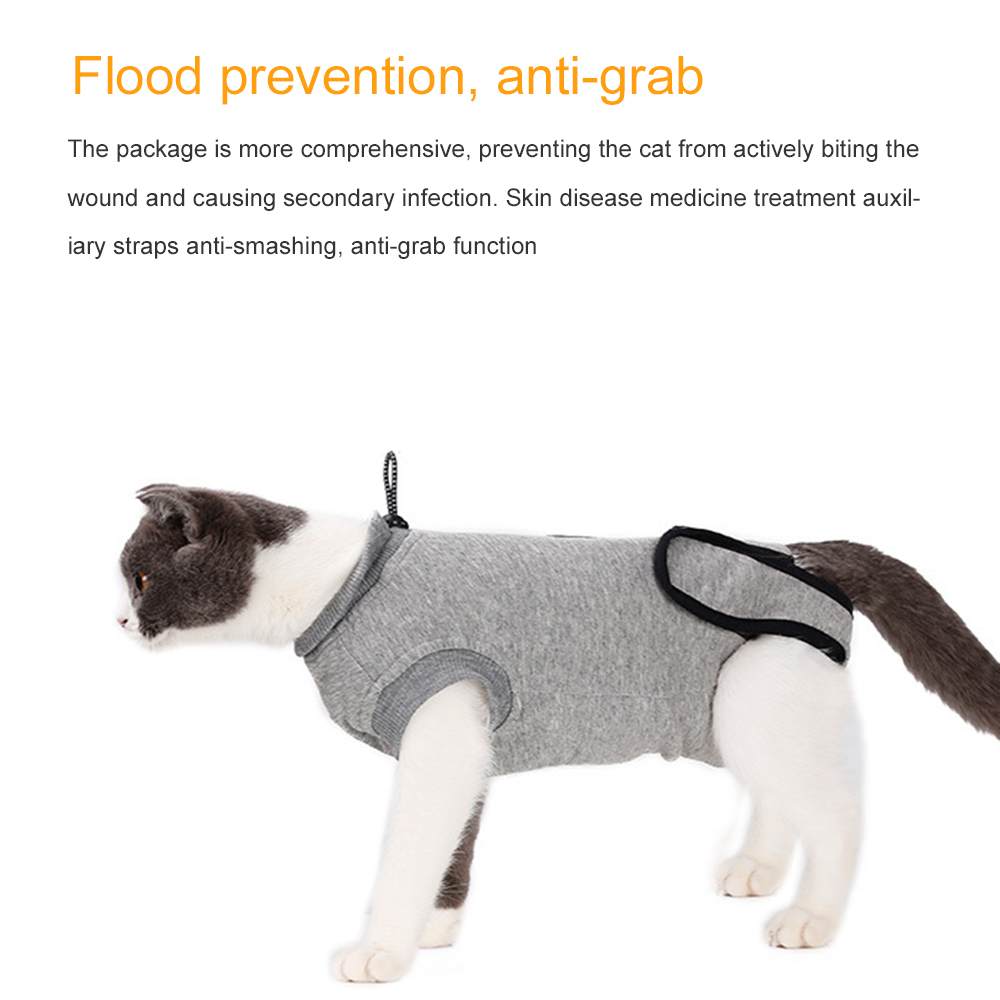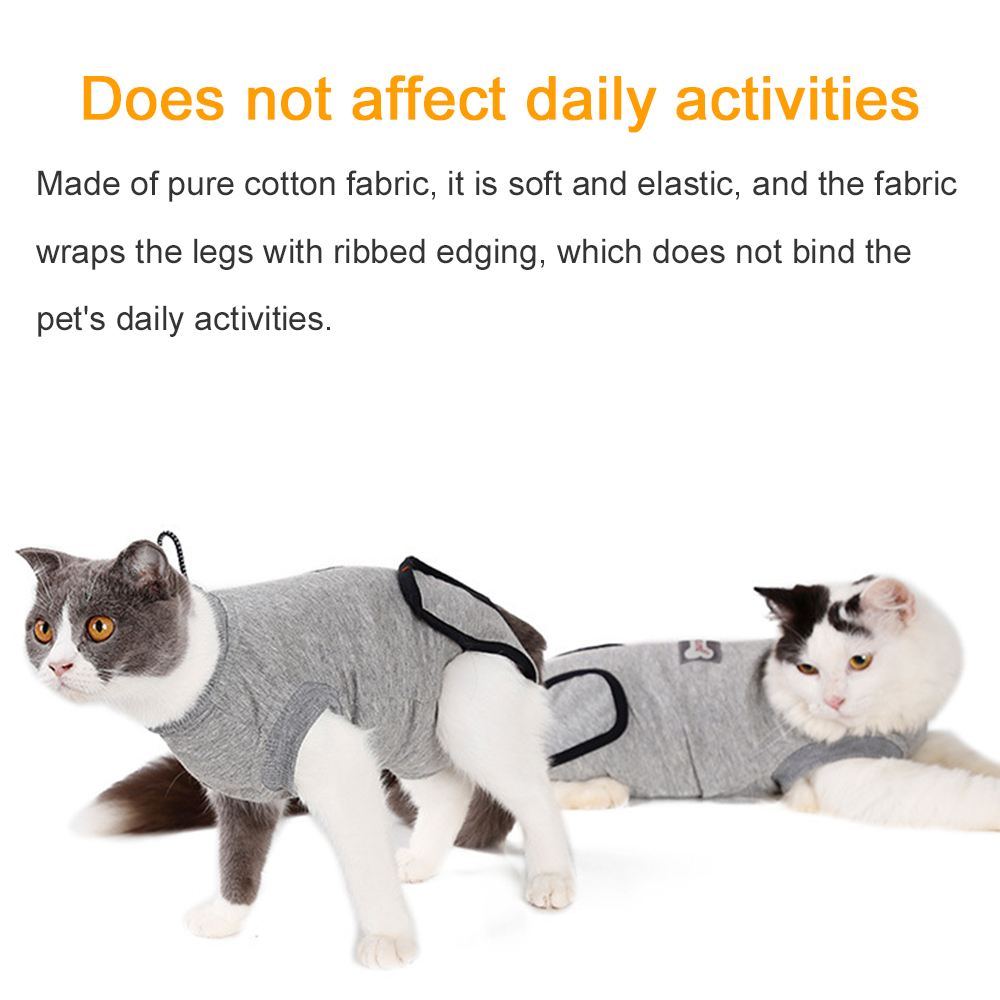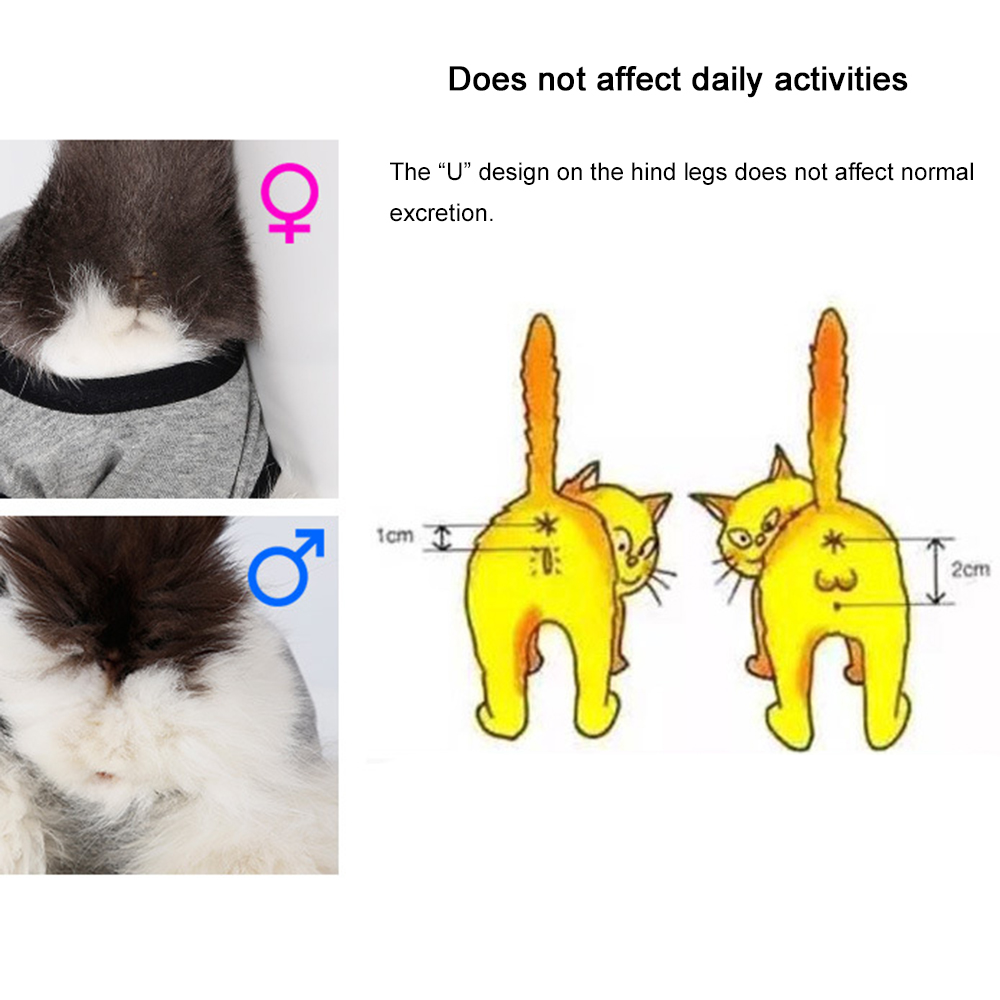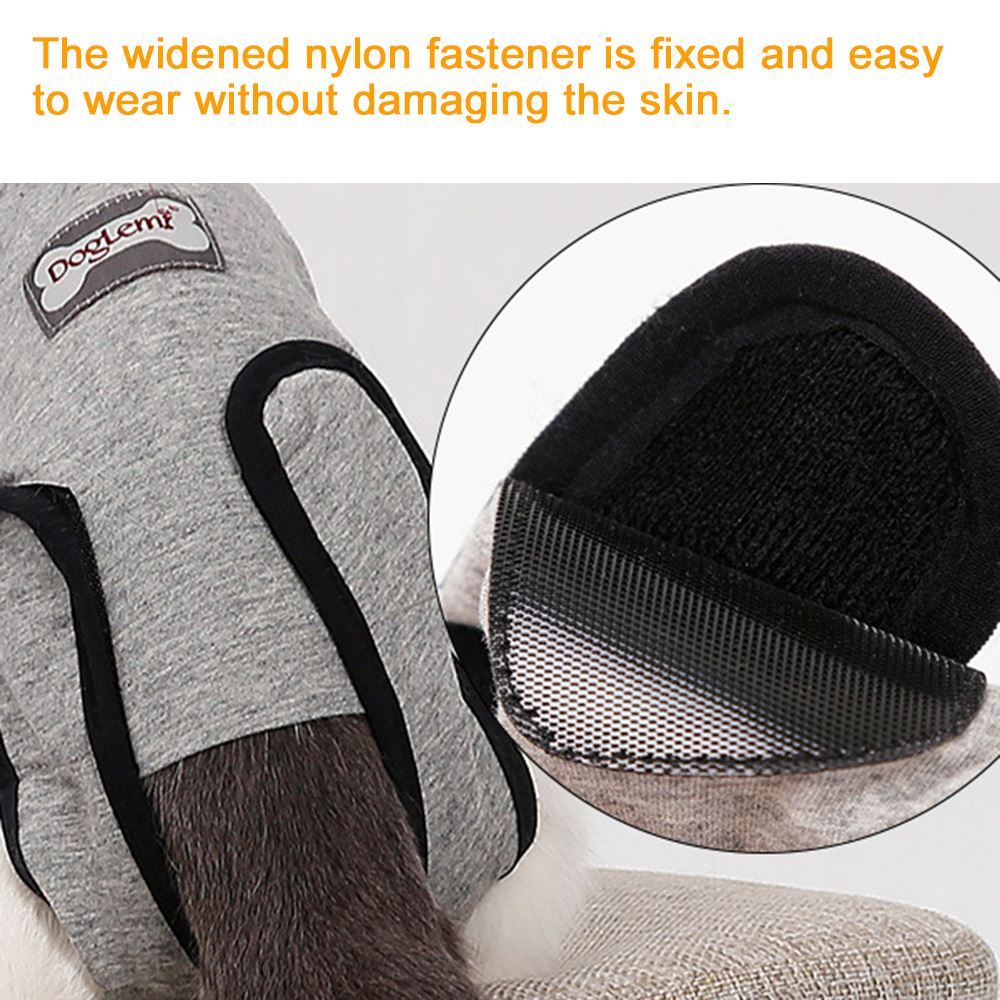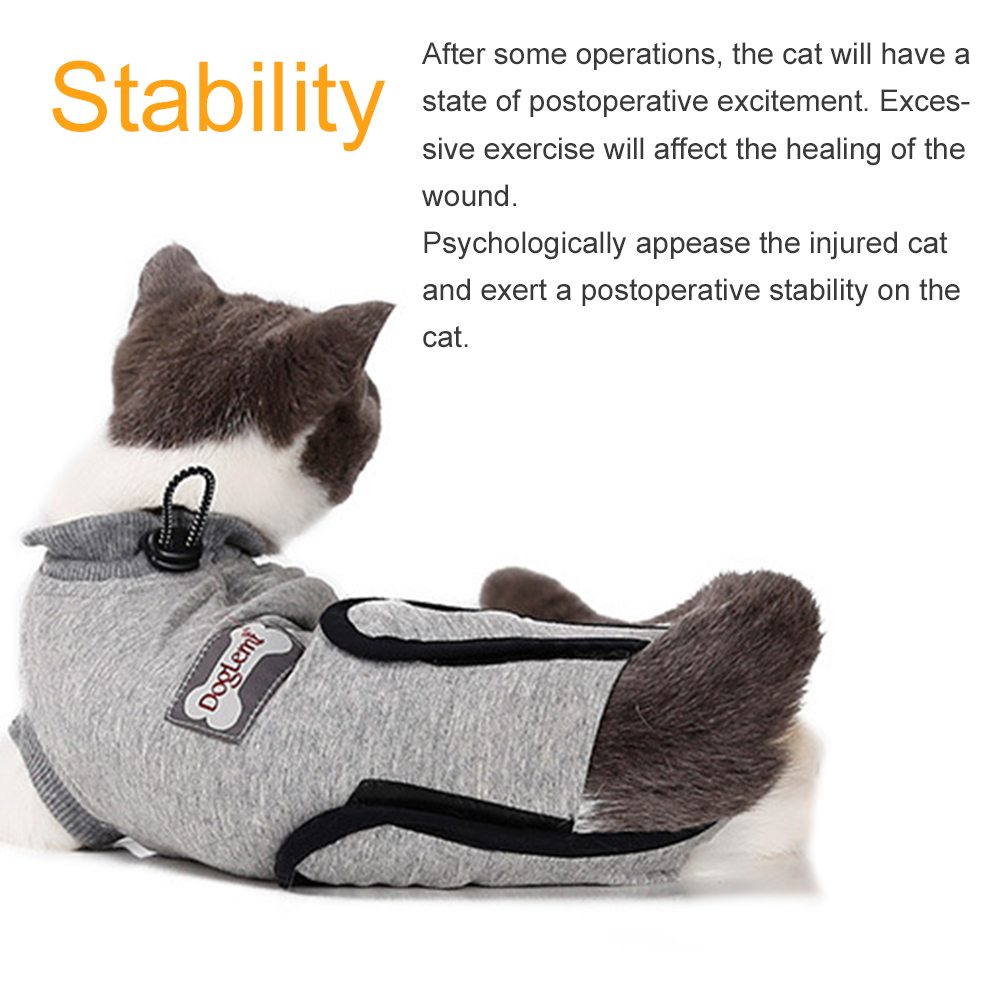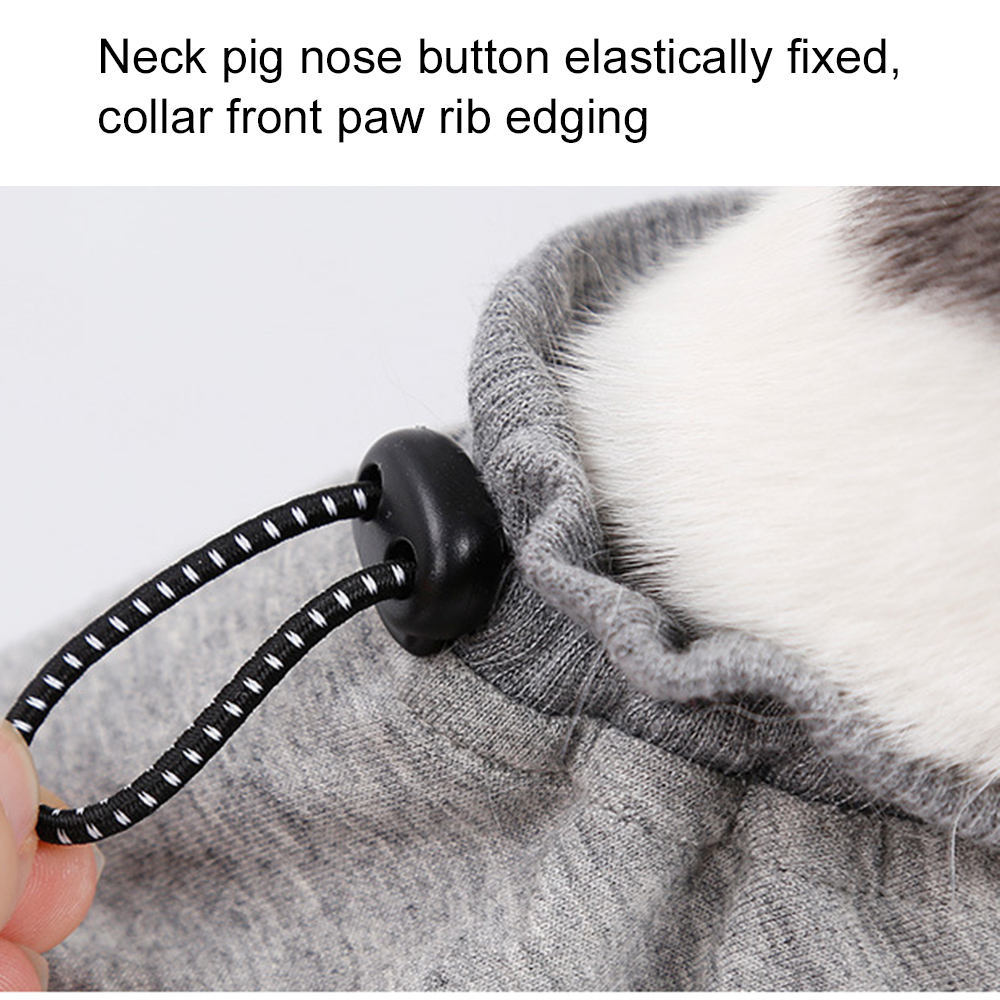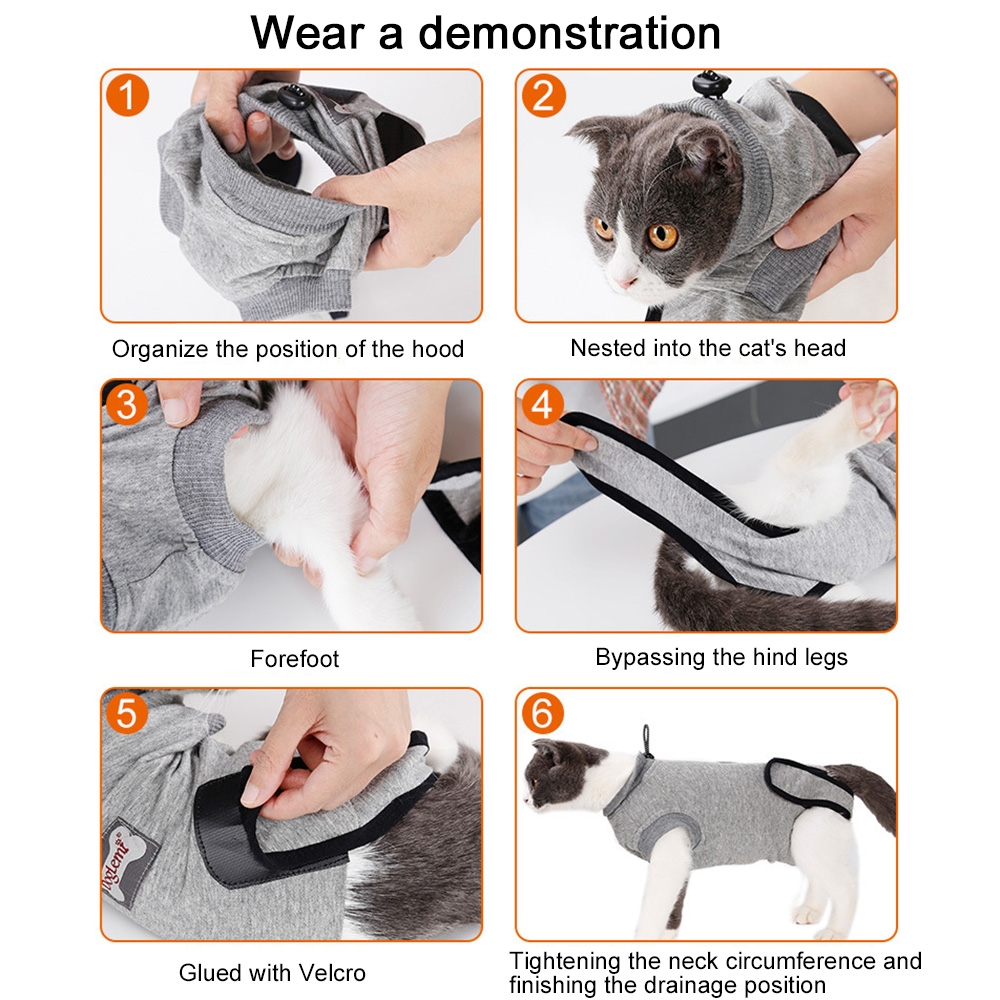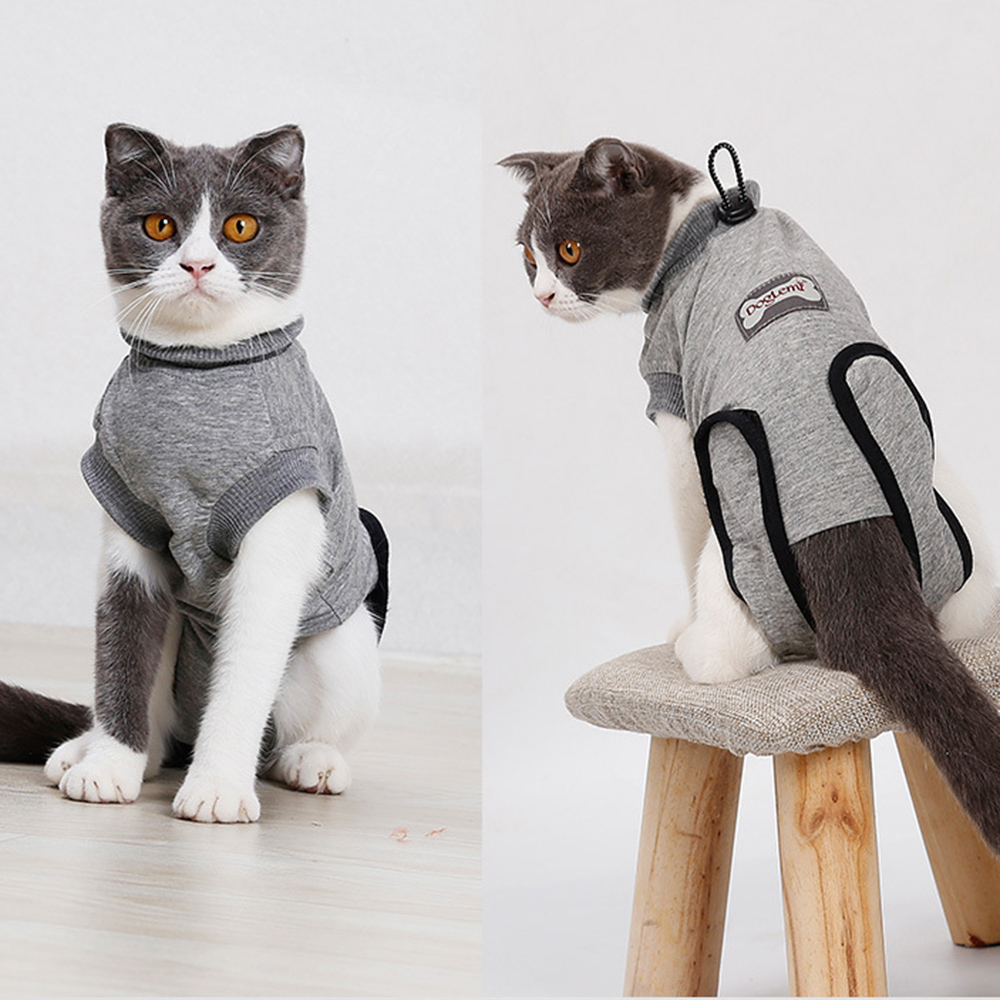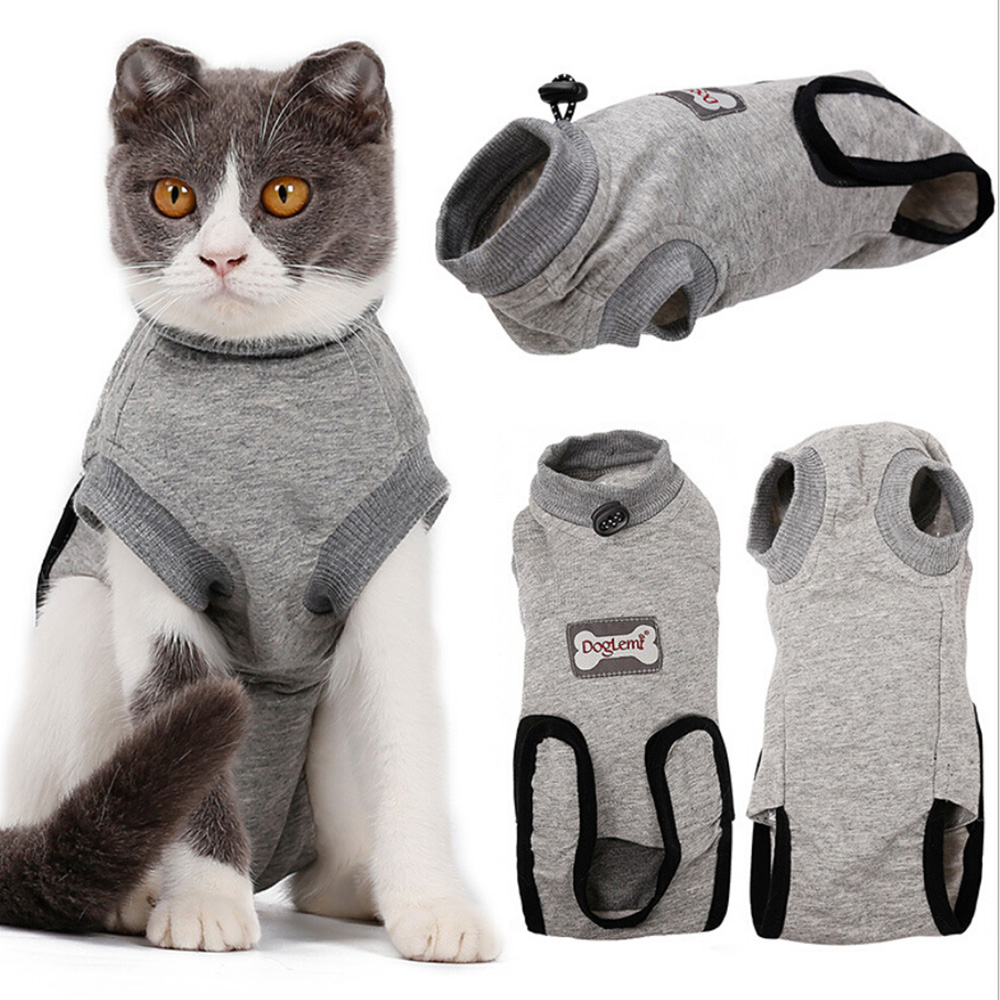 ★ It adopts pure cotton fabric. Soft and elastic, strong fabric wrapping, easy to wear, does not hurt the skin. The ribbed edging design of the legs does not bind the pet's daily activities, and the "U" design at the hind legs does not affect the normal excretion.
  ★ Stability: After some operations, the cat will have a state of postoperative excitement. Excessive exercise will affect the healing of the wound; It can psychologically soothe the injured cat, and play a stable role for the cat.
  ★ Anti-mite, anti-catch: The package is more comprehensive, preventing the cat from actively biting the wound and causing secondary infection. The skin disease treatment is auxiliary to prevent the anti-smashing and anti-scratching function.
  ★ Care for wounds after surgery: Prevent the wound from touching foreign objects, help the wound to heal faster and let the wound recover quickly.
  ★ Easy to clean: postoperative recovery, anti-mite, anti-catch, prevent harassment during pregnancy, stability, prevent infection, do not affect daily life, no deformation after washing.
Note: The product size is ±0.5cm/±5g error for manual measurement, please refer to the actual product. Due to irresistible factors such as different displays and shooting light, chromatic duration cannot be completely avoided.
Wear step:
1. Organize the position of the hood
2. Put into the cat's head
3. The front feet are extended
4. Bypass the hind legs
5. Stick the nylon gluing
6. Tighten the neck circumference and arrange the drainage position
Product parameters:
Material: cotton, knitted fabric
Product Category: Clothes
Style: Europe and America
Thickness: moderate
Elasticity: large elastic force
Soft: soft
Applicable gender: universal
color: grey
Size: M, S, XS, XXS
Packing size: 12 * 20.5 * 3cm
Package weight: 50~131g

Features:
1. Neck pig nose button is elastically fixed, collar front paw ribbing edging
2. Widened nylon hook and fasten, easy to wear, does not hurt the skin.
3. Cotton knit cloth, keep your skin warm.
4. Cat surgical shirts for post-operative anxiety, wear anti-scrub wounds after surgery, prevent wounds and bandage infections, prevent harassment during pregnancy, and do not affect daily life.
cat suit*1