BUY 2 GET FREE SHIPPING 
BUY 2 GET 5% OFF CODE :5OFF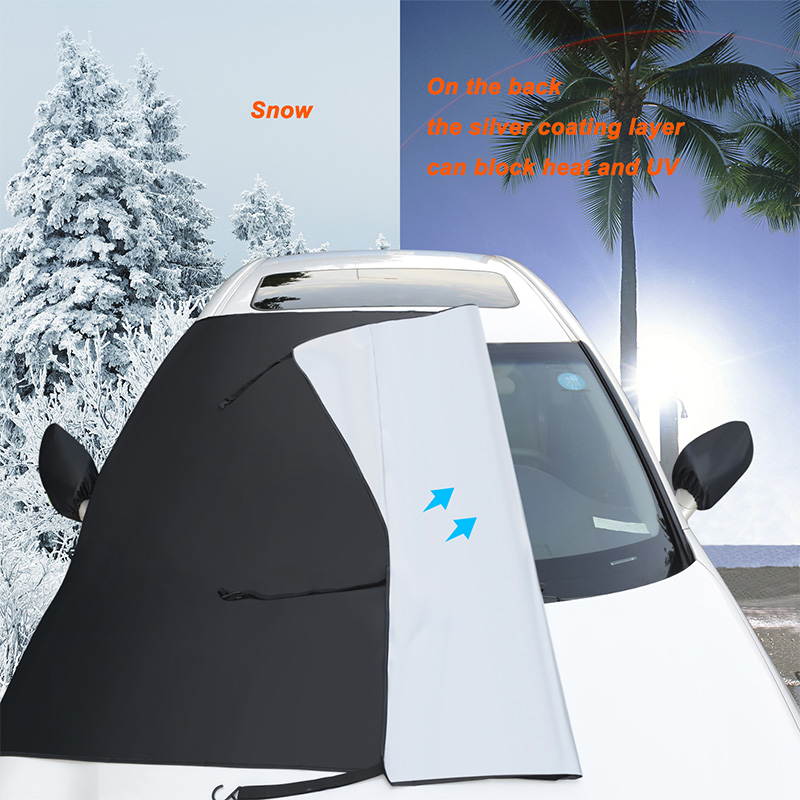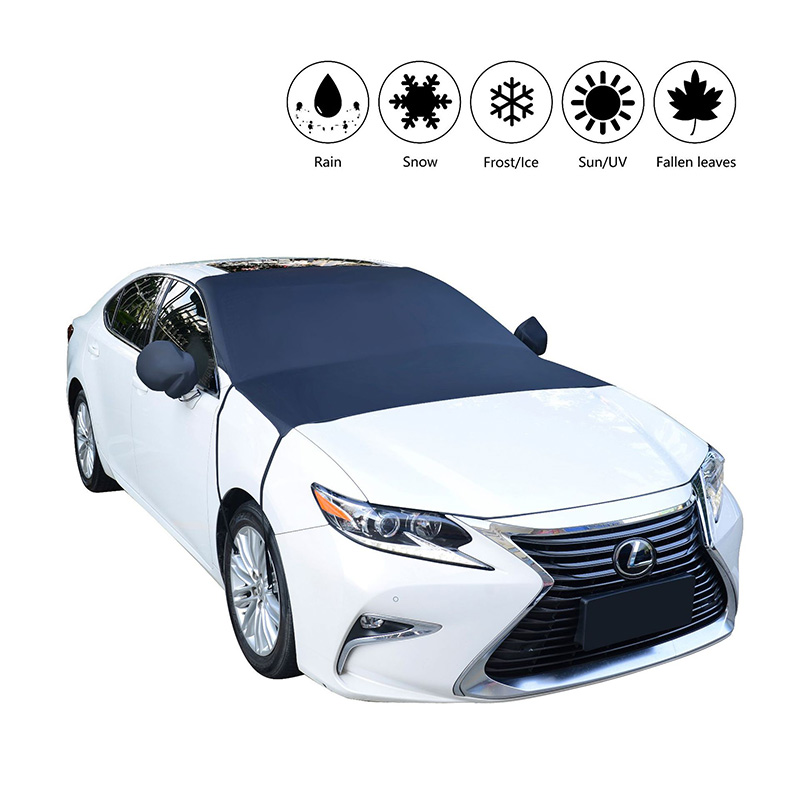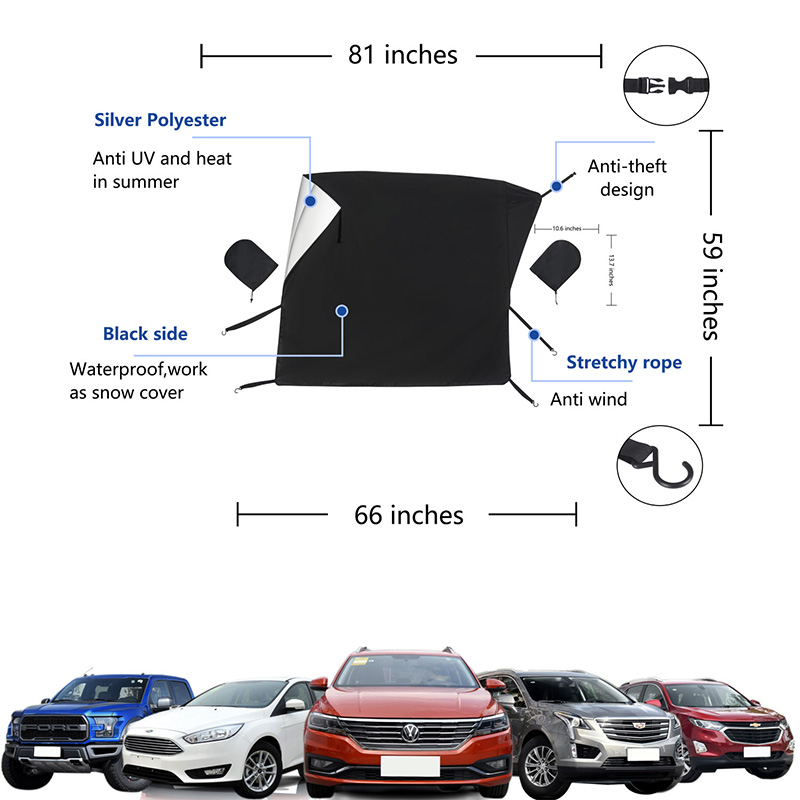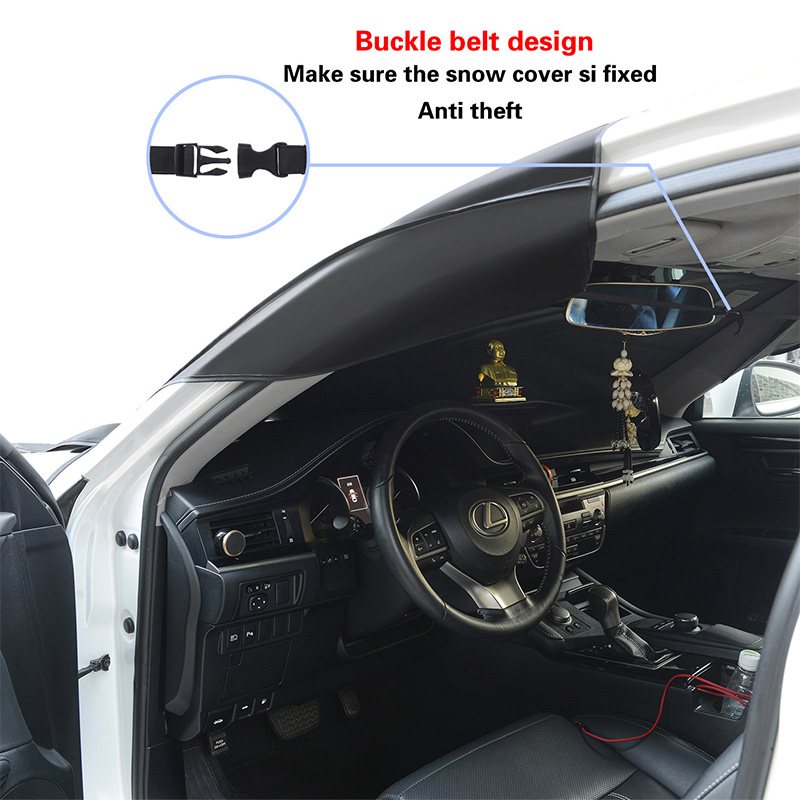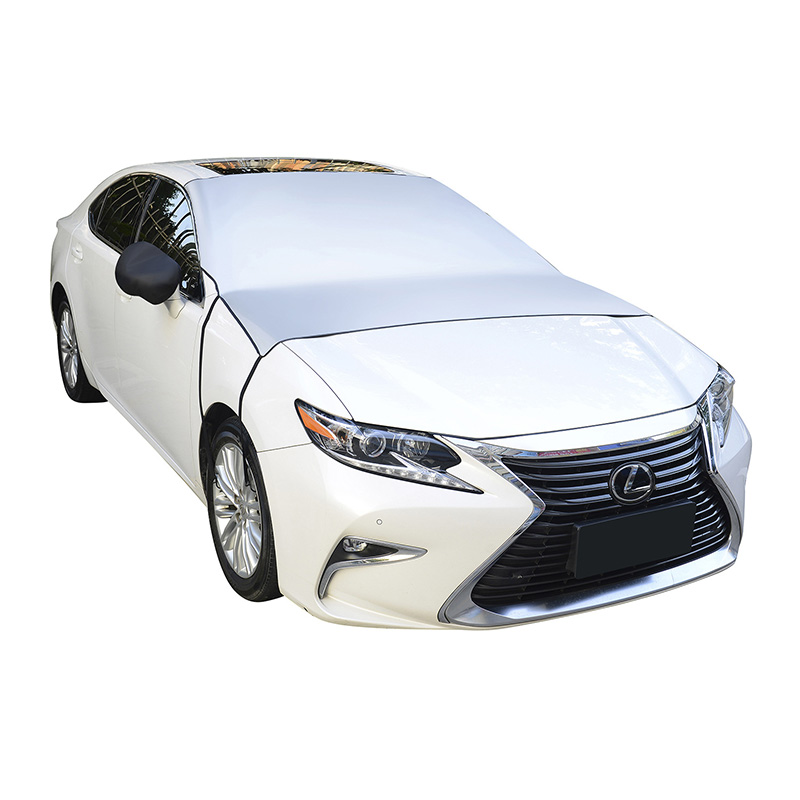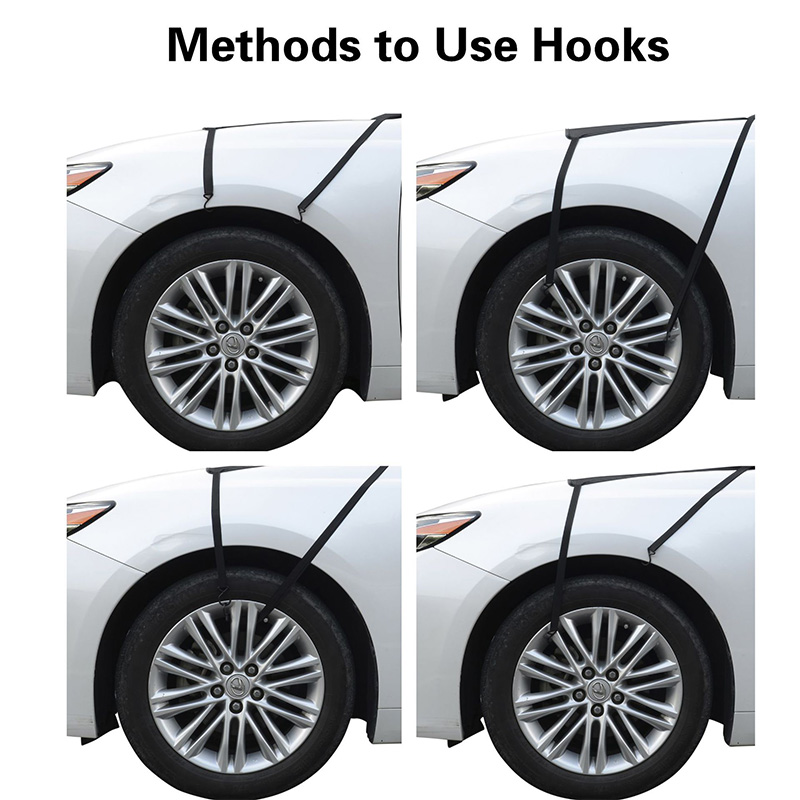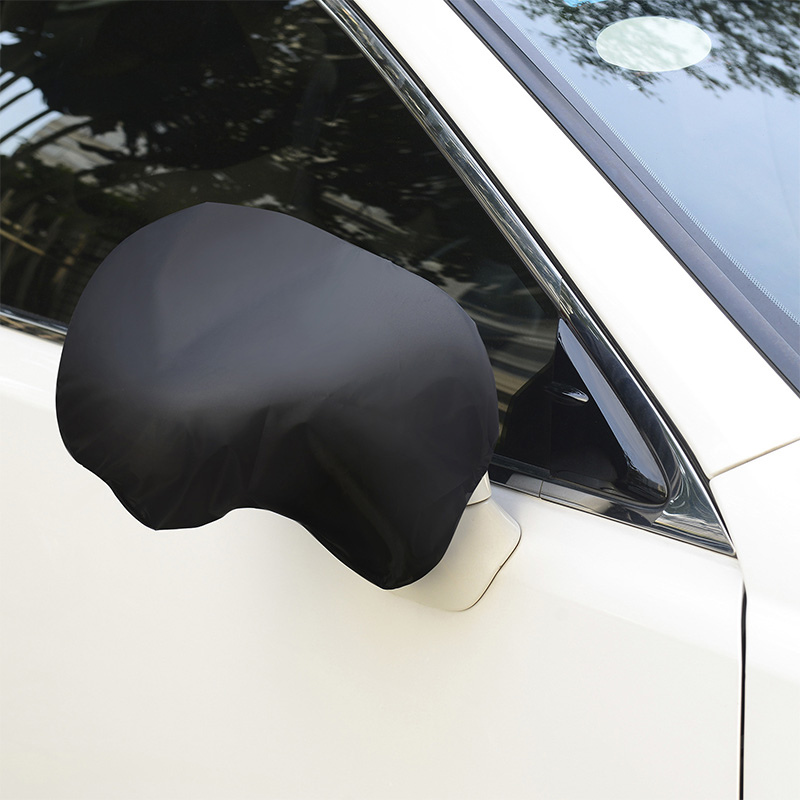 TIRED OF BEGINNING YOUR DAY SCRAPING OFF ICE and snow from your windshield? This is the answer! Stop scraping your window. The  Magnetic Windshield Cover protects your car while you sleep so that you can just remove it from the windscreen in the morning and drive off. No more standing in sub-freezing temperatures, getting cold, wet and frustrated.
ALL WEATHER PROTECTION - Not just for the winter, this heavy duty, thermal cover made of 210 materials with a sun reflecting aluminum veneer will also protect your car from the sun and heat in the summer, tree sap and pollen in the spring and fallen leaves in the fall - all pitfalls of outdoor parking.
EASY AND SAFE TO SECURE - Just open the anti-frost cover over your windscreen close the belt inside the doors and use the flexible straps with hooks at the end to hook the cover to them wheels. It won't move even in the heaviest of winds. It is safe from jealous passersby. They can't get their hands on your windscreen shade. They can buy their own!
FITS ALMOST ALL CARS, TRUCKS & SUV'S. At 70 inches wide and 50 inches high, this windshield, protector and sunshade will fit almost any sedan or family type vehicle. We've made our cover taller so that it covers the windshield wipers protecting them from freezing up in the winter and drying out in the summer.
BUY NOW and enjoy a cool car for the rest of the summer and get a head start on fall and winter.