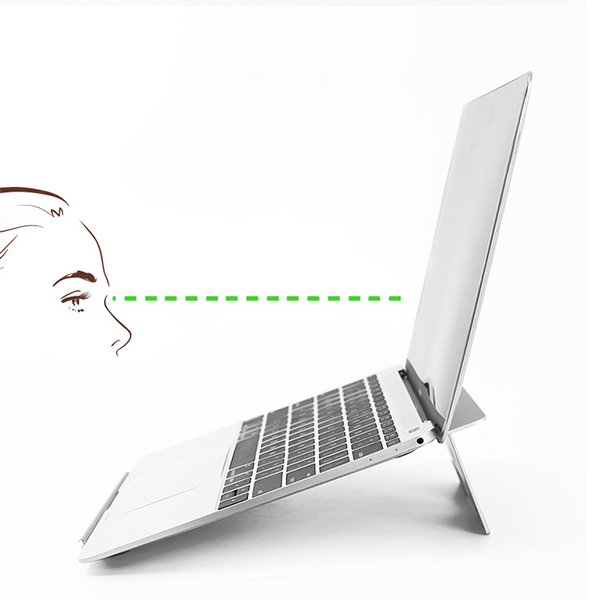 Raises the laptop screen height to eye level for better ergonomics.
Positions keyboard to a comfortable 18° angle for a perfect typing experience. This laptop stand is foldable and portable.
Aluminum panel acts as a heat sink to cool down the laptop more efficiently.
Sand-blasted and silver anodized finish nicely compliments MacBooks and Laptops.

Compatible with MacBook Pro & Air, Dell XPS, Surface and laptops from 11 to 15 inches.