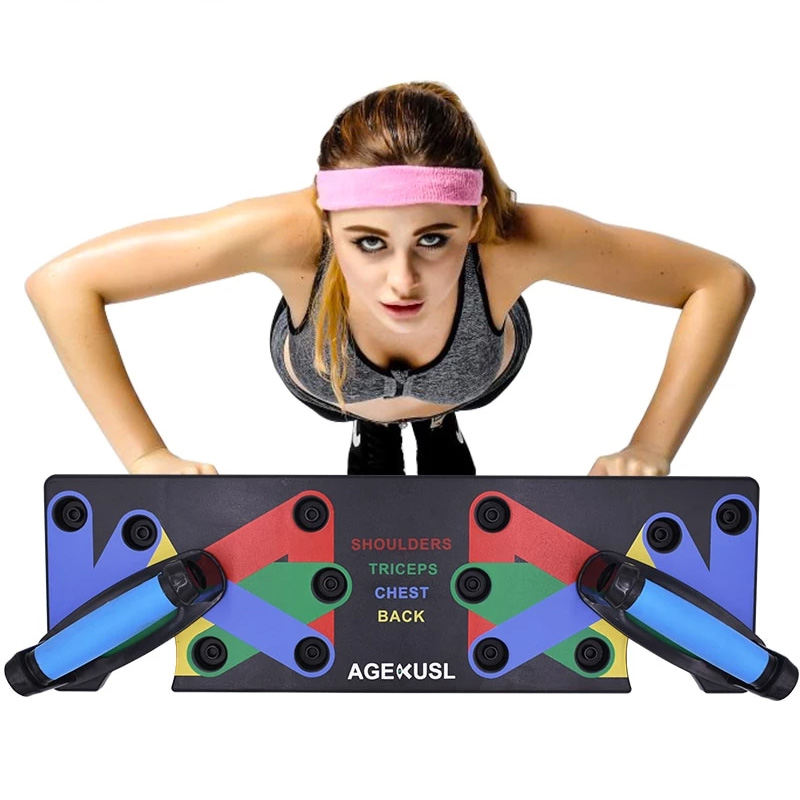 ACHIEVE FASTER RESULT - Knowing the right place of arms will let you achieve better result.
ON-POINT MUSCLE DEVELOPMENT - This will guide you the right way in which you'll be able to achieve the best effect on the muscle part.
CONVENIENT - You'll be able to use it at home without consuming too much space.
EASY TO USE - It has color code that will let you know what muscle it will develop.
Achieve Better Results in Push-ups With This Tool!
Use this 9-in-1 Push-up System to guide you in where to place your hands to target a specific muscle. Be able to achieve a more effective and faster results on your push-up while you use this tool. 
This is a great substitute especially on your busy days and you won't be able to go to the gym or workout outside your home. It won't consume much space that also makes it easy to store.