Features:
1. High-quality rubber, not easy to deformation. Can paint a beautiful flower and dot pattern on the wall.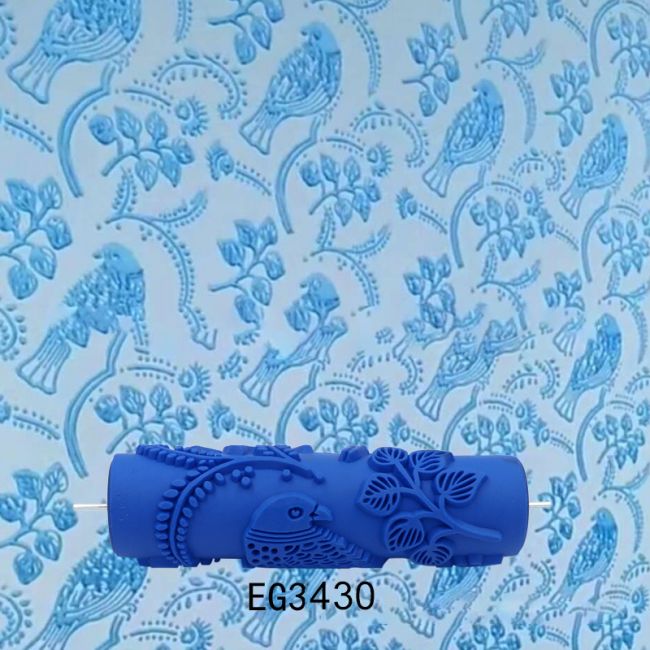 2. The patterned paint rollers create a stencil-like wallpaper design on your walls with paint.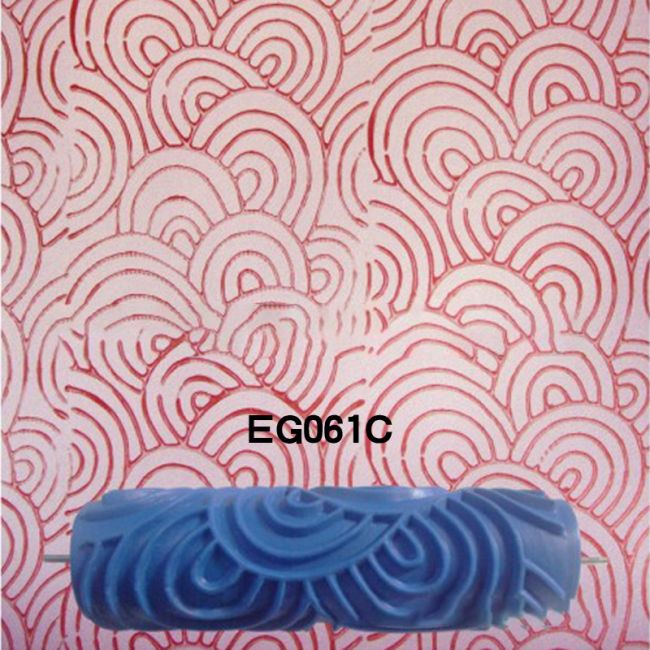 3. For multiple uses, such as paint paper, wood, and other surfaces. Great tool for decorating the wall.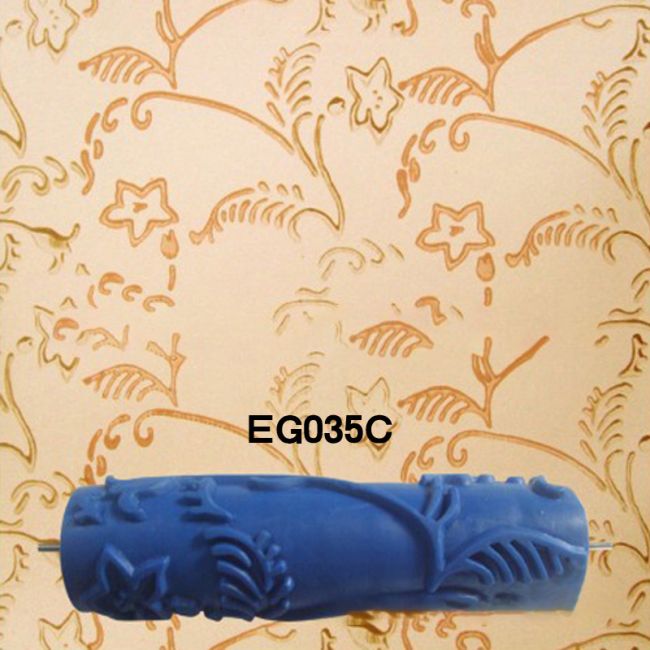 4. They are easy to use, interchangeable, and can easily be cleaned. The rubber roller is the best choice for the DIY painter.
Parameters:
Product name: 7-inch hard rubber, soft rubber knurling
Size specifications: 7 inches (roller length 17.5CM, diameter 4.5CM)
Product material: 7-inch hard rubber, soft rubber
Performance characteristics: diverse patterns, portable operation, simple and durable construction
Supporting tools: single-color decoration machine, two-color decoration machine
Supporting materials: water-based metallic paint, silk forging paint, wallpaper paint
Theoretical area: metallic paint 40M2/KG, silk satin paint 30M2/KG
Applicable effect: flat knurling effect of hard rubber and soft rubber roller
Applicable environment: a smooth interior wall with latex paint primer
Precautions:
The iron bars on both sides of the drum are pluggable. If they are accidentally touched during transportation, they can be pulled out by hanging iron tongs, which will not affect the construction.
Package includes:
Printing roller tool x 1